Putting People First Breaks Records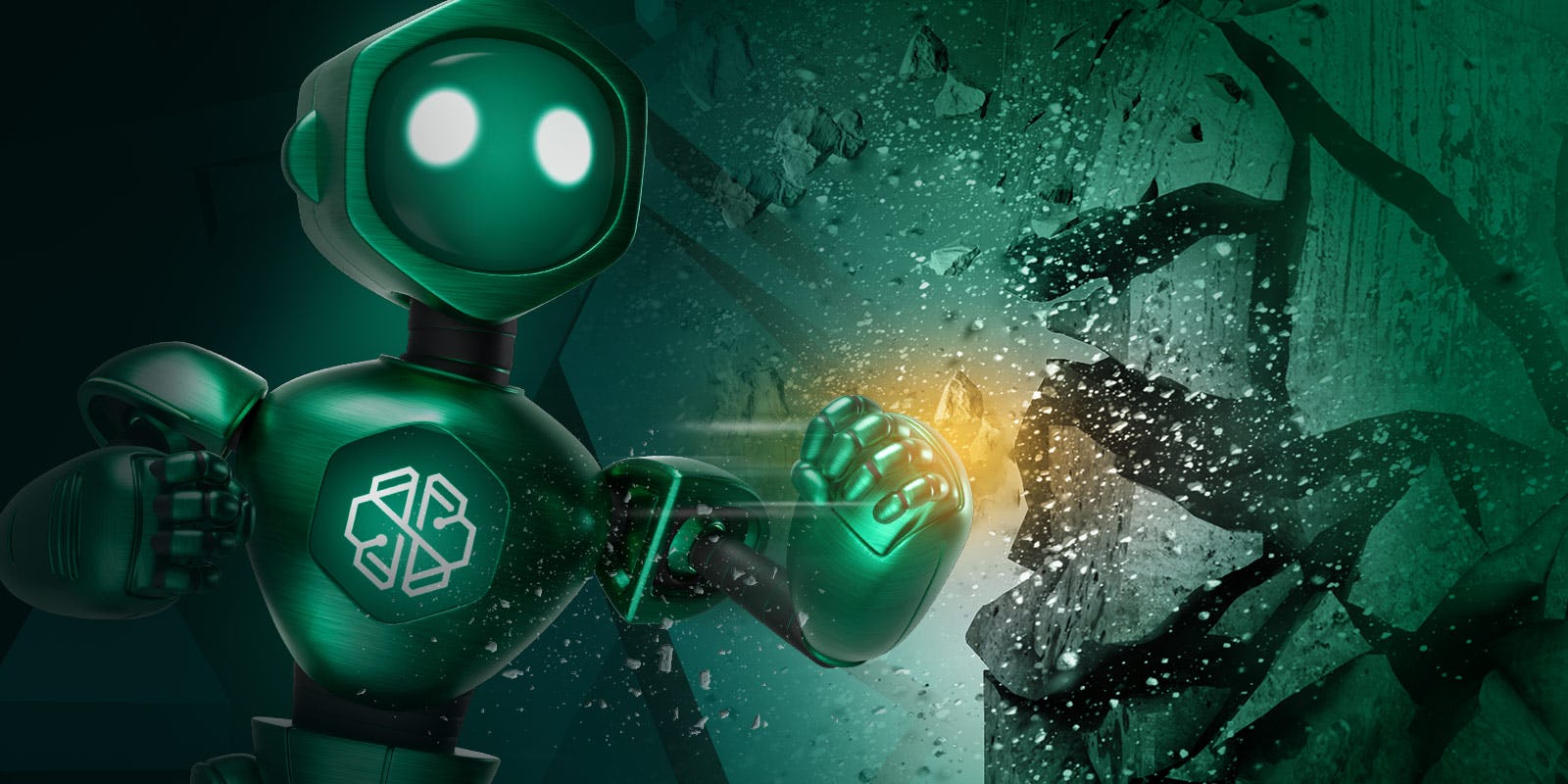 The record breaking number of more than 11,000 unique investors makes us proud that we have taken a pathbreaking step towards realising our vision of community-centricity. Now anyone can own a piece of us through our ongoing Series A. What is even more impressive? We've achieved this success during arguably the worst bear market in 5 years.
There is a significant shift to Web3 happening right now, fuelled by the crises of the petrodollar financial system. SwissBorg is well-positioned at the gate of Web3, merging crypto and TradFi into a growing ecosystem. Out of a fragmented 2022, because of a number of bad actors in the industry, at SwissBorg we believe we are in a stronger position than ever to lead the way to a more fun, fair and community-centric approach to crypto investment in the European market.
Our Foundation is Rock Solid 
The SwissBorg app remains one of the best fiat on-ramps and thanks to our Smart Engine's ability to scan multiple order books our users can create direct exchange routes from fiat to 50+ cryptos. Our team's tech-first approach has led us to create unique products and pioneering products in the market such as SwissBorg Earn, which connects users to DeFi protocols and allows them to generate  yield on their cryptos. Our pride and joy is the path-breaking, fully automated, Web3 Thematic which allows users to invest in a themed bundle of selected cryptos.
SwissBorg's regulatory setup in Switzerland, France, and Estonia and the fact that we completely segregate user funds from company business accounts make app users feel secure and trust the company. 
A community-centric investment round
SwissBorg is built with the community and for the community. That is why we introduced dynamic valuation for their Series A fundraising to grant as much ownership as possible to our community.
What does dynamic valuation mean in real terms?
The company valuation will change depending on interest during Series A. If, for example, only half of our target is collected, then the valuation would be set at 50% of the original target. The remaining equity will then be distributed out to everyone who invested. In this example, the dynamic valuation would equate to a 2x bonus on the investor's equity.
After a huge year of product delivery and token listings in 2022 (SwissBorg Earn, Price Alerts, Thematics, Card top-ups, to name a few…), we have even more to come on our roadmap, all founded on our key principles of wealth accessibility through automation and innovation, including:
Dollar Cost Averaging (DCA):

inspired by one of the most popular investment strategies out there, DCA will allow SwissBorg app users to automatically invest a predefined amount over a set period, to hedge market volatility. 

SwissBorg card:

The SwissBorg debit card will bring innovation to payment via funds held in the user's SwissBorg app wallet. (Note: a limited edition partners card is currently available to those who invest €1.5k in

Series A

).

Multi-Asset Launchpad:

Developed to provide exclusive investment opportunities often reserved for the few, but now open to the many! 

And plenty more….
Note that funds raised through their Series A will be used to ensure that we keep delivering on SwissBorg's mission: 
70% of the raised amount will be directly invested into the technological roadmap of SwissBorg: improving the SwissBorg App, creating new innovative products and building new experiences for app users.

20% of the amount is going to be used to get new licences in Europe. Regulation is evolving and SwissBorg intends to stay compliant. Today, SwissBorg is regulated in 3 countries, which acts as a competitive advantage.

The final 10% will be allocated to marketing and growth efforts.
Learn more about SwissBorg's product roadmap and invest in Series A! Ensure that we, as a community, remain in control of our wealth.