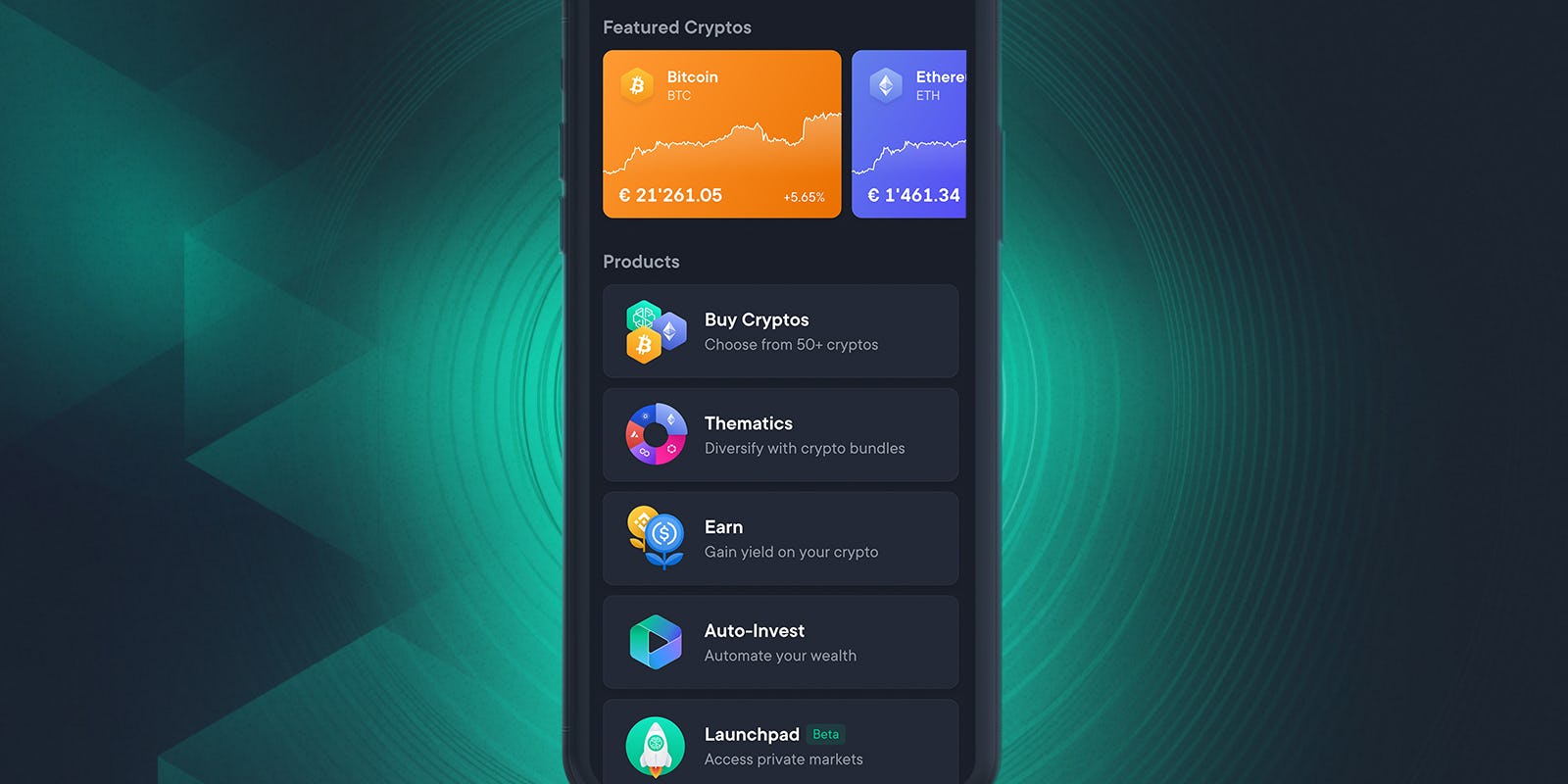 Daniel de Lophem
Thematics Product Manager
Greed drives the world of crypto; platforms and exchanges are designed like casinos with big volumes and high-leverage trading models at their core.
SwissBorg is different. 
At SwissBorg, we understand that wealth is not made overnight. Wealth-building is one continuous endeavour made up of many small healthy habits. Our products reflect our values and are designed to encourage positive behaviour that can lead to long-term and durable wealth building. 
A long-term outlook, strong fundamentals and uncompromised transparency towards wealth management is the model that the SwissBorg product suite puts forward.
Accessing our entire product suite is now possible from a single screen!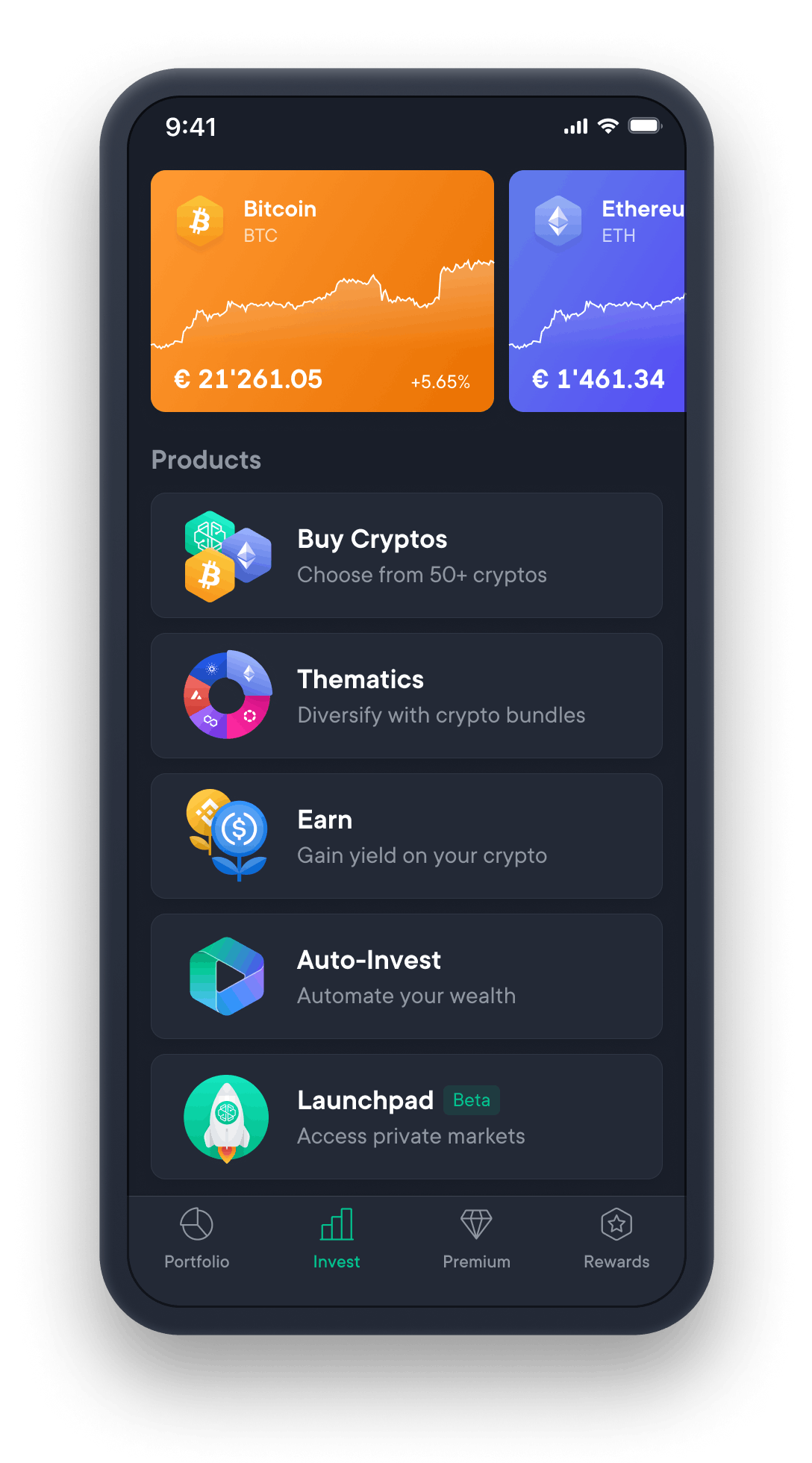 The other characteristic that the SwissBorg app is known for is how easy it is to use. And now, with the brand new Invest tab, the app has become comprehensible than ever before. The new Invest tab allows you to find all the richness of the SwissBorg app in one screen - all your favourite products under a single view.
Marketplace 
Buy and exchange cryptos with the same familiarity as always. Your favourite assets are all under one roof, right there where you need them. 
Thematics
Finally, Thematics has found its rightful place in the app. Our flagship product lets you capture the full value of industry trends. Automatically buying low and selling high, you can diversify into our amazing Web3 Thematics and all those that will follow.
Earn
We all love to yield our cryptos and profit from the best-in-class Earn opportunities. The new Invest tab makes finding the right opportunities and Earn strategies as clear as water. Find highlighted opportunities or search by the asset. APYs will flow.
Launchpad
Only a few days are left in our SwissBorg Series A - a once-in-a-lifetime event to become a SwissBorg partner at a dynamic valuation driven by our community investors. Get your SwissBorg equity shares right from the Invest screen and stay on top of all that is to come!
Auto-Invest
What? Mmm… maybe we should have included a spoiler alert. Stay tuned ;)
The world of wealth management is at your fingertips with the new Invest tab, and this is only v.1!
Stay tuned over the next couple of weeks as this feature will be rolled out progressively starting today.