From Dream to Reality: the Steps SwissBorg is Taking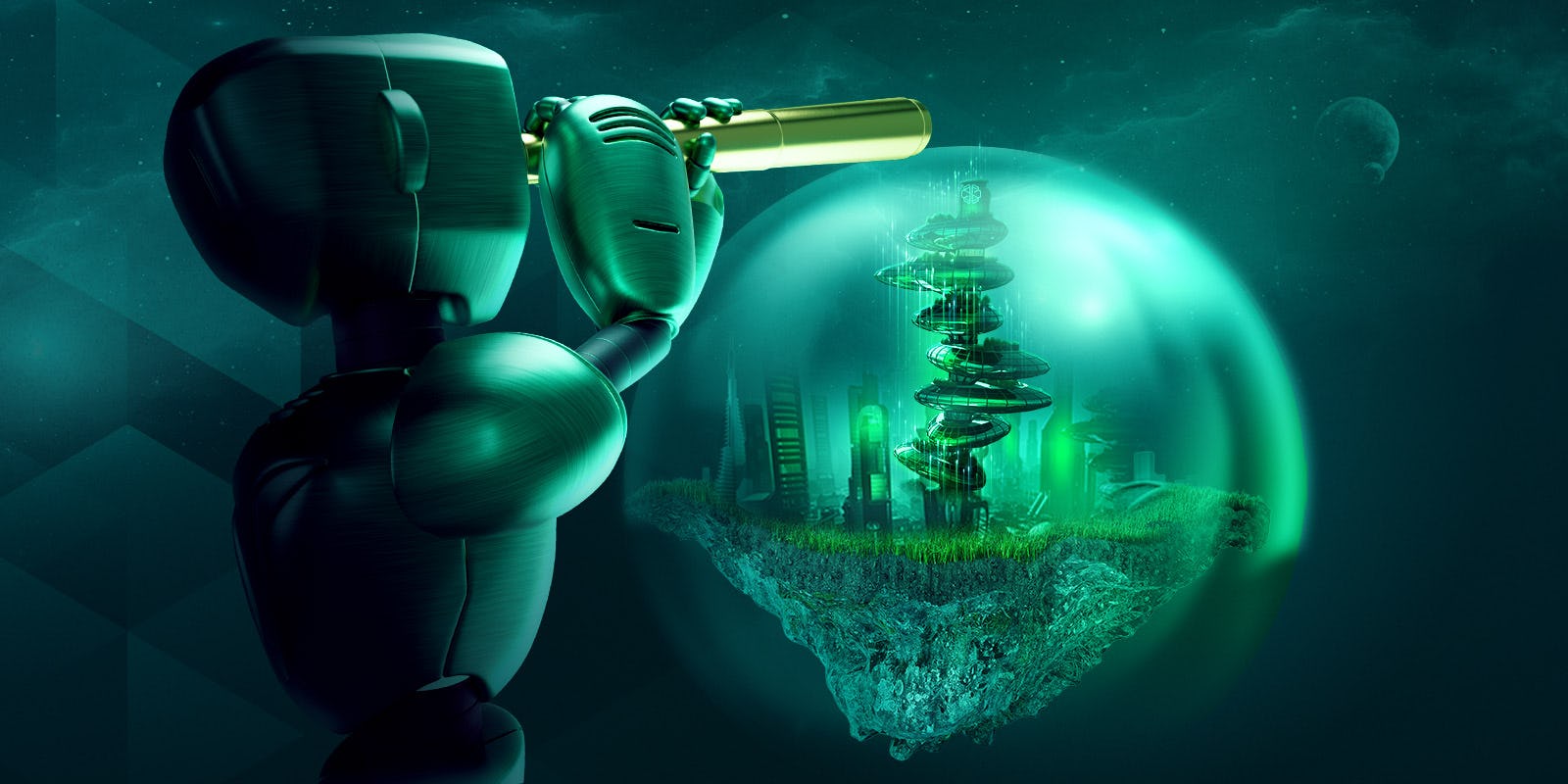 It's time to look back at all that we've achieved and ahead to where we are headed in our mission to make wealth management and financial freedom accessible to all. 
SwissBorg was born out of a desire to empower individuals to achieve financial independence. In 2017, we embarked on a mission to make the world a better place, where everyone has the power to live their lives with freedom and control. Our vision is to create a world where anything is possible and where your future is not dictated by external forces, but by your own determination and ambition. This aspiration led us to develop SwissBorg, a wealth management app that offers unlimited possibilities and gives back the most valuable gift of all - the freedom to reach one's full potential.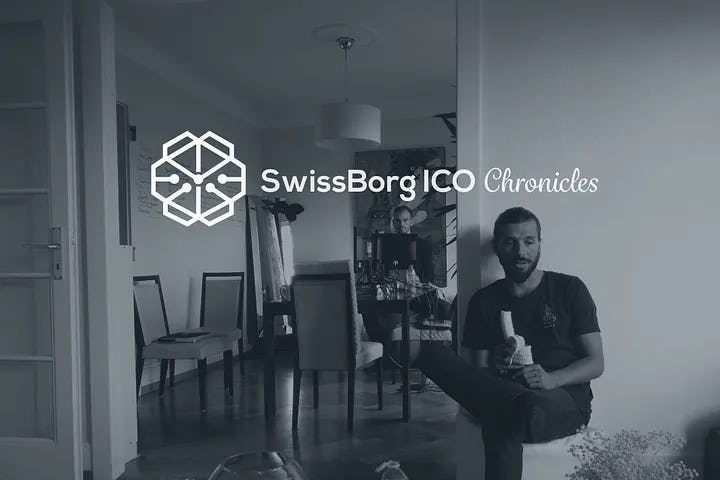 A fulfilling life requires job satisfaction, financial stability, and the ability to achieve financial goals. Our mission is to make this a reality for everyone by providing the tools and support they need to attain financial freedom. This freedom can be achieved through our wealth management app, which offers the right tools and resources to help users on their journey to manage their assets. Imagine waking up every day knowing that your career and financial security are in order. We are driven by the belief that financial independence is within everyone's reach, and the key to unlocking it lies in the tools they use. That's why we have carefully curated the currencies, features, and products on our platform, prioritising investment best practices over short-sighted or risky strategies.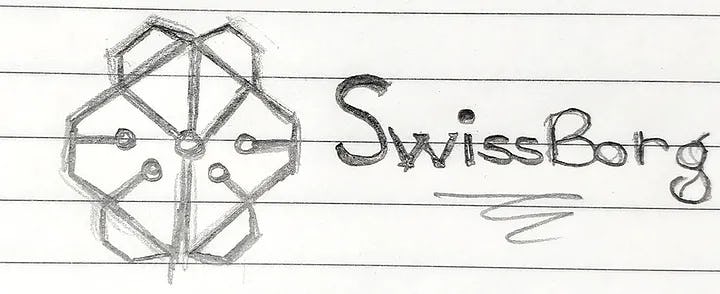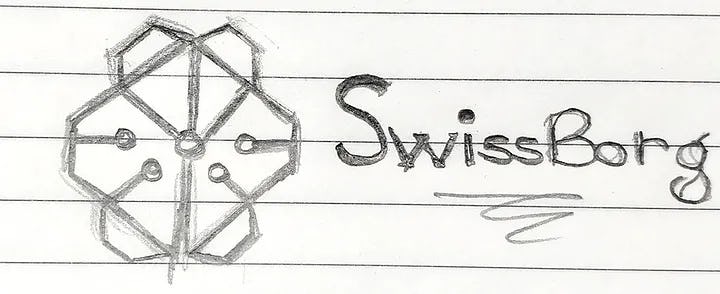 Security is Key
At SwissBorg we take the security and the safety of our users' funds very seriously. Licences, regulators, long-term decentralisation, and maximum collaboration are key elements in our mission to achieve the highest standards of security. Over the years, the loss, theft, and damage of Private Keys and Seed Phrases have resulted in the loss of billions of dollars. SwissBorg uses MPC technology, preventing any single point of failure in our custody. 
We abide by strong compliance standards. SwissBorg complies with strict Know-Your-Customer and Anti-Money-Laundering (KYC/AML) requirements, to ensure that the app is not used for illicit activities. Besides our comprehensive risk-based AML and KYC policies, we employ state-of-the-art transaction monitoring tools and a variety of sophisticated anti-fraud measures to ensure a safe experience for all of our users and their full compliance with applicable regulations.
On top of being financially healthy, as a Virtual Asset Service Provider regulated by the FIU in Estonia, we are required to keep 100% of users' funds (crypto and fiat) fully segregated from our own corporate treasury. SwissBorg users retain ownership over their funds (cryptos and fiat) at all times and SwissBorg cannot use any of these funds for its own account or in any other way without the request of the users.
Our products, values and growing community will help us solidify our place as a leader in the European cryptocurrency market. 
Why SwissBorg is well positioned to take on Europe
In 2022, a bearish year by all accounts, the number of crypto asset users increased by more than 30%, from 300 to 400 million. Of course, it is nothing close to the 300% boom we witnessed in 2021, but a clear sign that there's no stopping the crypto revolution. Institutional investors and big brands are also gradually entering the crypto space.
Among the most developed countries, in the U.S. a whopping 13% of the population holds crypto. France with 5.9% and the UK with only 5.5% are the leaders in the European digital asset market pointing to the fact that there is much room for growth of crypto adoption here. 
While Europe is behind in terms of adoption, awareness levels match or even surpass those in the U.S. In addition the willingness to invest in crypto in the near future is higher in the region. Thanks to well-developed financial systems and stable fiat currencies mean that people look at crypto more as long-term investments to grow their wealth, rather than as a tool to support their everyday financial needs, which is more typical in emerging regions. 
In this environment, SwissBorg is ideally positioned to serve the needs of the growing European digital assets market.* We have always led by example when it comes to transparency and keeping our community's interest at heart. We put a lot of care and effort into building high-quality investment tools and have worked diligently with regulators to make the crypto ecosystem become cleaner, where users feel safe investing and growing their wealth. While the last year was quite rough for crypto investors, the space became a lot cleaner, and at SwissBorg we had another chance to prove ourselves as a reliable and trustworthy platform.
Our Wealth Management Ecosystem
1. Giving you easy access to the crypto world: the Smart Engine connects to leading centralised exchanges (Binance, Kraken, LMAX, HitBTC and Bitfinex), as well as decentralised exchanges on Solana (Orca, Raydium, Phoenix). As an exchange aggregator, it will facilitate the best route to execute orders at the best price and with minimal slippage, in milliseconds. No need for the app user to sign-up to multiple exchanges. We offer one of the largest numbers of fiat currencies that can be exchanged directly into crypto, with a simple but powerful industry-leading UX.
2. Generate positive investment habits: our app users can stay informed on investment decisions by leaning on our asset analysis AI and swarm intelligence tools. With the launch of our upcoming DCA investment feature, users can practice the most popular investment strategy on the market. Additionally, with SwissBorg Earn we connect our users to internally vetted DeFi platforms to give them access to a daily, compounded yield rate on their cryptos. 
3. Invest in the future you believe in: with Thematics, users can align their investments with their values and beliefs. With Web3 technology at its core, the first SwissBorg Thematics empowers users to make informed investment decisions that are not just profitable, but meaningful. With more Thematics to be released in 2023, users can start investing in a theme-based crypto bundle, hand-selected and powered by advanced algorithms!
4. Participate in a crypto wealth ecosystem: more than just the SwissBorg app, we're proud of the partnerships and investments we've made in our DeFi and Gaming branches, which include pioneers, XBorg and Agora, to name a few.
5. Access investment opportunities on our Launchpad that are available to all, even the small investor: because it opens, to the public, access to investments that were previously reserved for only a few. The Multi-Asset Launchpad provides the SwissBorg community of app users with a wide range of investment opportunities. With a simple and user-friendly interface, users can quickly and easily find and participate in investment opportunities that suit their needs. SwissBorg was picked as the first project. We have raised over €10M from 12k+ individuals in three jurisdictions at the time of writing this. Xborg is next. 
Our values 
Our core principles guide our technical solutions and are more important than the knowledge we possess. At SwissBorg, we have a set of values that define our roadmap, products, and services, and the way we implement our technologies:
Community First: Empowering people to take control of their wealth.

Integrity: Being honest, transparent, and trustworthy in all dealings.

Innovation: Staying ahead of the curve through cutting-edge technology.

Inclusiveness: Providing financial services to everyone, regardless of background or location.

Sustainability: Building a better future by promoting environmental and social responsibility.

Collaboration: Working with partners to create new and exciting opportunities for our community.
We are committed to these values and use them to define our roadmap, curate our products and services, and implement our technologies.
The future is bright 
We believe in the future. We see a big and imminent paradigm shift towards ownership of data and Web3. We are proud to have been among its early advocates and adopters. We want to be the wealth management ecosystem of this free new world. 
Join us and start your journey to financial freedom today!
* While we cannot directly target all European markets today because of licence limitations we plan to extend our reach.