Guardians of CHSB - Episode 1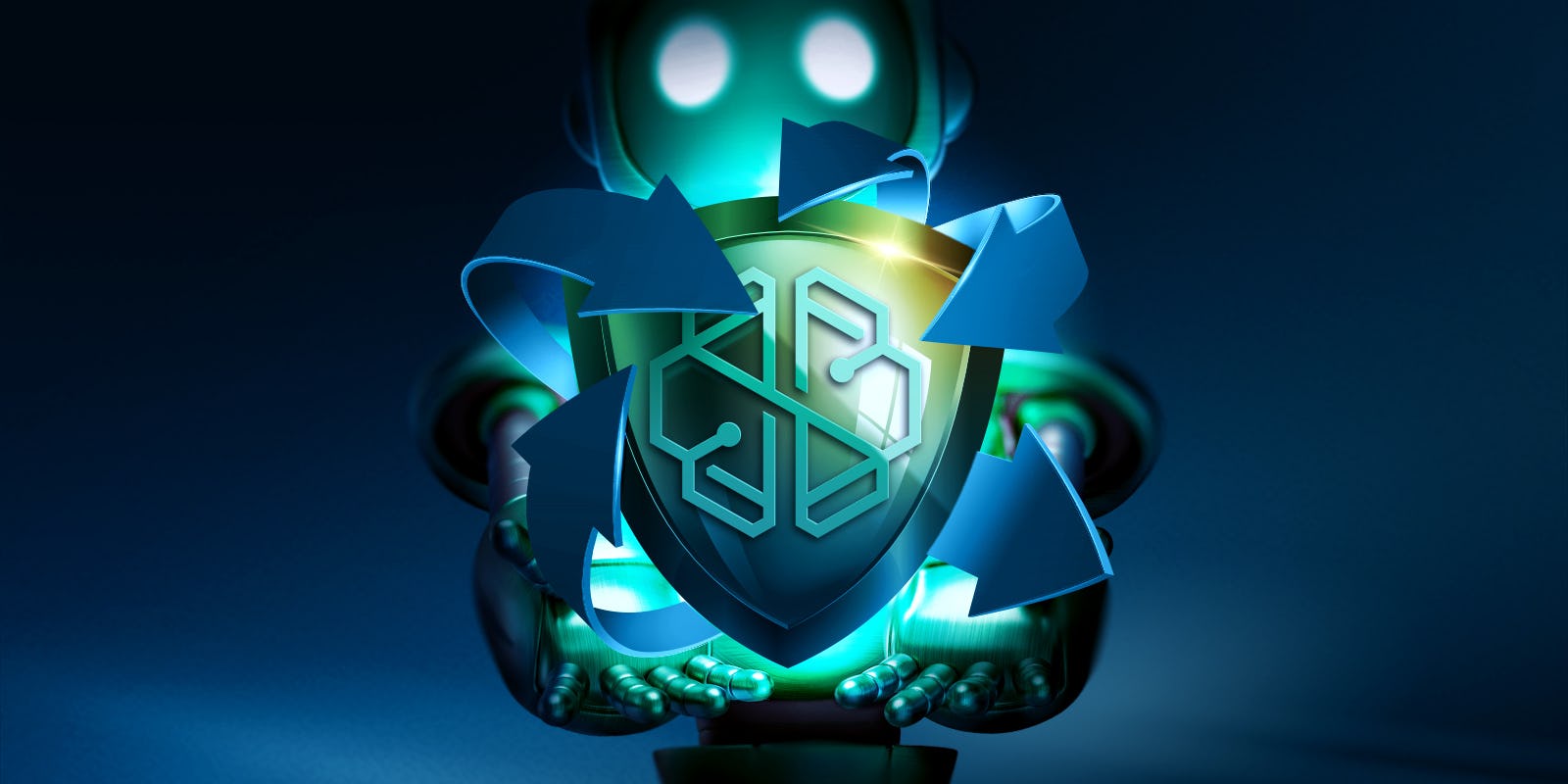 In 2022, SwissBorg launched the Protect and Choose program, which attempted to merge the traditional "buyback and burn" model with our community-centric approach to finance.
This feature was designed to enable our community members to voice their opinion about SwissBorg's plans for the accumulated funds in the Protect and Choose pool. It was to be implemented by conducting quarterly forums where CHSB holders had a chance to voice their opinions. Although we continue to believe in its underlying logic, the specifics of the system have not met expectations. Unfortunately, our high expectations for the quarterly feedback sessions were not met and were turned into periodic feedback sessions that were counterproductive.
In the last months, our team has taken to the task of locating the root of the issue to fix it once and for all. After having interviewed many of our most active community members, we are proud to present the Guardians of CHSB.
The Challenges of Protect & Choose
Protect and Choose is a tool designed for long-term efficiency, with the goal of using the funds allocated by SwissBorg most effectively to promote the growth of the token and the company. As part of this strategy, we have made a conscious decision to refrain from using the funds during market conditions that do not present optimal opportunities.
We have received valuable feedback on our Protect and Choose program, and we acknowledge that there are some areas that need improvement. One issue that has been raised is the reliability of the program. As some have rightly pointed out, "a shield that works half the time isn't really worth bringing to a fight."
Another concern is the structure of the options available in the program. Currently, community members are given the opportunity to express their opinion on how to allocate funds to different features, but this bundling of voices may reduce the sense of individual impact. We understand that participants may have different preferences and opinions on how funds should be allocated.
Lastly, we recognise that there are concerns regarding the voting power in the program. While the voting process is inclusive, it may not always be perceived as a fair representation of one's involvement in the SwissBorg ecosystem. For example, a dedicated Community Premium member who advocates for the brand and holds 5,000 CHSB may only have twice the voting power of a non-Premium user who holds 10 CHSB and has never opened the app.
We appreciate the feedback we have received and are committed to addressing these issues to ensure that our Protect and Choose program is more reliable, allows for greater individual impact, and provides a fair representation of our community's involvement.
An updated version of the Protect and Choose
The Protect & Choose program has two components - 'protect', which involves buying back CHSB, and the 'choose', which involves re-allocating the tokens to boost our ecosystem.
We still believe the 'protect' part has a lot of value and it makes sense to continue contributing some of the exchange fees towards this. However, there is the potential to use the "choose" more effectively and to get our most loyal community members to express their opinions more regularly and enthusiastically.
Monthly, the Premium members of SwissBorg will be using their voicing power regarding what should be done with the allocated funds. The core options will be the following:
Safety Net
The DeFi path is not an easy one. Following the multiple black swans that occurred this year, we are never over-prepared for an unforeseen event. Creating, maintaining and fueling a Safety net is a way to protect all Premium SwissBorg users against incurring losses on their holdings. The Community pushing for a Safety Net perfectly embodies the vision of SwissBorg, striving to become the safest place to invest in crypto.
Burn
Making CHSB a deflationary token has always been a community-favourite option. Reinforcing the tokenomics, it's an option that favours the long-term holders as each individual CHSB becomes more scarce, making them regularly and permanently more valuable. 
Contribution Reward
As a thank you to all the Guardians who show great involvement in contributing to the Protect and Choose and  have impacted the result of the Protect of Choose with their choices, a contribution reward will be allocated that corresponds to their voicing power, calculated according to the formula below. This applies regardless of what their choices were. 
Pass
It's possible that the time is not right to choose, or one doesn't feel one option is better than the other at that time. Although likely to be less popular, we have decided that the right to skip a turn whilst expressively doing so is valuable and shall be respected.
Although the first iterations will be kept simplistic, to refine any imperfections, the Guardians of CHSB are previewed to gain in power in time. In the long run, we would like the Guardians to engage in initiatives and suggest new ideas to improve SwissBorg's activities. If vetted by SwissBorg, these ideas would then be subject to a community vote. This will add to the core options selected by SwissBorg, and provide the community to select "yes" or "no" upon a specific initiative, passing it upon 50% or more "yes" answers.
Every month, a town hall will be conducted on one SwissBorg's public social media channels to discuss the results of the previous session and talk over projections and expectations for the next one. In the long-term, this will be used to go over proposed improvements to CHSB as well as talk about adjustments or added complexities to the utility.
How is "Voicing Power" calculated?
The formula for Voicing Power is broken down as follows:
Number of CHSB held * Premium Tier Boost * ( Hero Score Rank )
Number of CHSB held
The number of CHSB that the Guardian is holding inside the app, excluding those locked for their Premium tier.
Premium Tier Boost
At SwissBorg, we appreciate the dedication that comes with being a Premium member, and we strive to incorporate this value into our strategies, features, and even our scoring systems. Here's how the boost is distributed:
Standard Users = 0
Explorer  = 1
Community  = 1.1
Pioneer = 1.2
Generation = 1.3
Genesis  = 1.5
Please note that these apply to your voicing power only.
Hero Score Rank (will be available from vote 3)
The Hero Score is an upcoming feature that will allow our users to compete in their love of our ecosystem. Measuring metrics such as feature usage, CHSB held and more, your result in that system will give you an additional bonus multiplier to the Voicing Power calculations.
Top 100%  = 1
Top 75%  = 1.05
Top 50% = 1.1
Top 25% = 1.2
Top 10%  = 1.3
Top 5% = 1.5
Please note that the Hero Score Rank will be taken into consideration when released and scoring is public, and adjusted in time.
How can this be sustainable?
The total value of the Protect and Choose pot will not be used in a single quarter, instead a monthly Protect and Choose will be conducted with a portion of the pot, in order to build a more reliable long-term system. Similarly to the concept of DCA, we will be carrying it out in the good and in the bad times, to make sure to have the most impact in the long run regardless of the market conditions. 
The "protect" component will occur on a monthly, or even weekly basis, to guarantee a consistent influx of CHSB for selection. This approach not only safeguards the price but also supports a well-balanced allocation schedule.
With an eye toward long-term success, the various options for fund allocation will have certain unique aspects. This approach helps prevent excessive spending in a single session while ensuring we derive the maximum value from our decisions.
Range of the monthly allocation
The three million that are currently in the Protect and Choose pool will be used over the next 20 months, starting at $75,000 and providing a median of $112,500  to choose from every month.
Each decimal point in the Community Index score inputs an additional $750 into the pool, starting at a $75k minimum pool size each month.
For example:
Community Index = 0, $75,000 used for the pool

Community Index = 5, $112,500 used for the pool

Community Index = 6.6, $124,500 used for the pool

Community Index = 10, $150,000 used for the pool
In time, SwissBorg will be setting limits in the quantity of CHSB to be voted on, to preserve the long-term price of the token. Historically, the impact of purchasing big volumes of CHSB on the market has been offset by selling pressure, therefore, we are setting limits in quantities of CHSB that would be voted on, to favour a sustainable price growth. CHSB will also therefore be purchased with SwissBorg's revenue, and other options could be used when market conditions are more complicated to navigate.
Such limits are:
Community Index = 0, $CHSB 500,000

Community Index = 5, $CHSB 750,000

Community Index = 6.6, $CHSB 830,000 

Community Index = 10, $CHSB 1,000,000
In the scenario where we were not to allocate new funds to the pool (which is not the case), this system, with the assistance of those limits, would be sustainable for at least two years. 
Burn cap
Although any amount can be allocated to the burn, the burns will be triggered monthly with a maximum amount of 150,000 CHSB. 
This means that if on the first Protect and Choose, 195,000 CHSB were to be burnt, 150,000 would be sent to the burn address the following month and 45,000 would be added to a "to be burnt" pool that would be triggered during the next month where the maximum quota isn't met.
Guardians Contribution cap
The rewards are distributed according to Voicing Power. However, to make for a worthwhile reward to all holders, we will be applying a whale cap on accounts with a Voicing Power higher than 2,000,000 points. This means that a user with the lowest boost and activity would need 2,000,000 to guarantee to have the loudest possible voice.
Pass rule
In the unlikely scenario that the "Pass" option is the most successful option in a single voicing session, the amount allocated for the specific session will be kept entirely for the following month and added on to allow for a more consequent choice at a time the community deems it to be more appropriate to do so.
Eligibility disclaimer
Please note that a community member not participating in the session (which means, not selecting anything), or with a voicing power of 0, will not be eligible for the Guardians Contribution. 
The "Pass" option, is considered a participation and does provide eligibility criteria for the Contribution.
When will it start?
The notifications and first session will be held on April 21, 2023, and gives you until the end of the following week to share your opinions through Typeform. We will close the session on Sunday, April 30, 2023, and conduct a live town hall on May 4th to talk about the results of the previous session and answer any questions.
Conclusion 
We believe that refining the Protect and Choose model will yield significant benefits for the entire community of CHSB token holders, further enriching the interactions within our ecosystem. Our vision for Guardians of the CHSB is to be the natural progression from our previous DAO, with the name honouring the outstanding accomplishments of 2021. We have high hopes for this concept and eagerly anticipate taking it in a fresh new and more productive direction.
Let's build, adapt and grow, together.
The SwissBorg Team.
Stay Informed
If you are a CHSB token holder but have unsubscribed from marketing emails, you can resubscribe by
Finding an old marketing email in your inbox and clicking "manage your preferences" in the footer

Visiting this page (https://swissborg.com/newsletter-resubscribe/) and entering your email address. If it is marked as unsubscribed, a link will appear with instructions to re-subscribe.
Disclaimer
All of the numbers displayed in this article can be subject to change if the SwissBorg employees managing the Guardians of CHSB utility deem it necessary to do so.
Please note that the Guardian's Voice formula may also be subject to updating.
This model once again is very much at an early stage and is made to evolve in time. It will be revised in six months, to assess improvement points and potential modifications if necessary.