From Dream to Reality: SwissBorg's decentralised future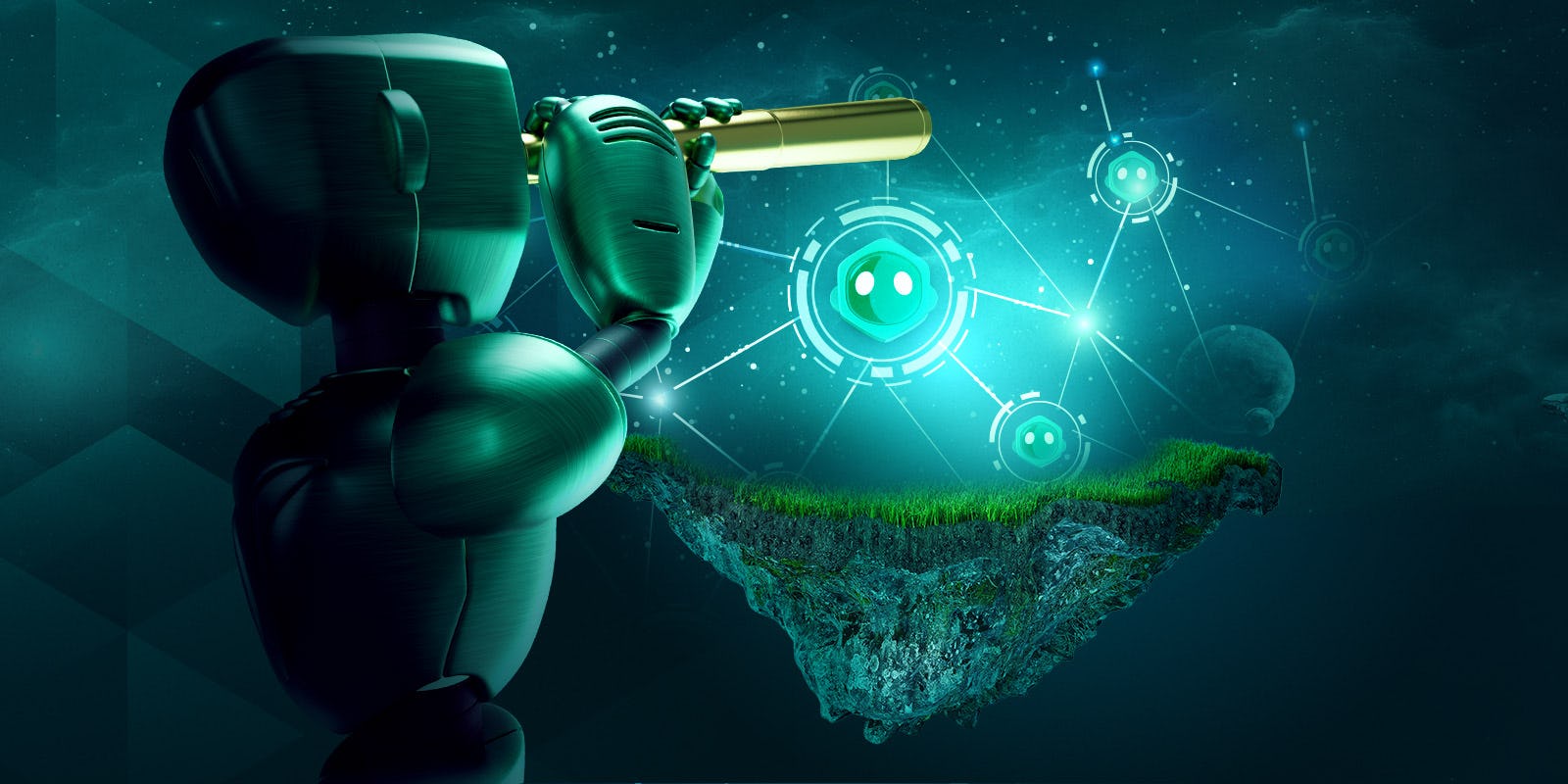 Anthony Lesoismier
Co-Founder
"Building a centralised system infused with the value and transparency of DeFi will be key to enabling this transition. This is what SwissBorg hopes to stand for".
Vision
At SwissBorg, we strongly believe in the power of decentralisation to create a fairer and more equitable financial world. Our journey towards decentralisation began when we held our ICO in 2017 and continued with Earn, where we linked with DeFi projects to provide a yield to our users, giving full transparency about the protocol and any risks involved. We followed this journey towards decentralisation by opening up our Series A to the community; we're fortunate to have over 13,000 investors (and counting) become new business partners in our mission. We prioritise our community over VCs, as we believe that a community-driven company guarantees long-term success and helps us achieve our vision. Our goal is to generate real value and embrace change and the future.
The transition to decentralised finance (DeFi) will not happen overnight. While we believe that decentralisation and crypto are the way forward to create a more equitable financial world, we understand that centralised systems are still needed.
The Problem
Currently, a few big centralised finance (CeFi) exchanges dominate the market, and they often have opaque practices. Token listings can happen in an unclear way, where information about seed price, vesting conditions, community, and team involvement are not always disclosed. Though we would like to set our own standard for token listings, to create full transparency and trust in each project listed, we are currently not in a position to do so as our Smart Engine is reliant on these exchanges for liquidity.
What we have also come to realise is that our community of app users are not fully empowered to interact with the DeFi universe and experience the value of DeFi first-hand. Our initial intent was combining the convenience of CeFi with the power and intelligence of DeFi. It is the latter that is yet to come into full fruition and where we are directing our attention from today.
Possible solutions
Decentralised exchange
Decentralised exchanges (DEX) enable and empower anyone to participate and bring liquidity to the market. Most importantly, they are transparent, community-centric, and embody SwissBorg's values. For example, creating a new decentralised protocol that manages an order book and is integrated as an additional layer on our Smart Engine, would give our community freedom to create their own liquidity and pairs. It would also enable a transparent standard as to how tokens are listed in order to do away with opaque practices we see with bigger exchanges today. The Community would be fully empowered in the protocol's governance and operation, and anyone would be free to participate.
Web3 wallet
We see the potential of a Web3 wallet for our users as a tool to fully immerse themselves in the DeFi universe. In other words, "experience your investment beyond the graph".
With a Web3 wallet, the SwissBorg community would be empowered to own their own data and have complete control over their identity and legacy. A Web3 wallet can represent your value in an ecosystem, becoming a universal status across different ecosystems in the DeFi world. This ties in with our goal to build a nation which gives everyone an opportunity to share common goals, create communities, integrate with multiple ecosystems, and generate a "spontaneous reality" without too much control and restriction.
Conclusion
At SwissBorg, we are committed to creating a fairer and more equitable financial world by embracing decentralisation and DeFi. We understand that this transition will not happen overnight, and we are taking tangible steps towards making a number of the solutions mentioned above a reality. We believe that empowering our community and embodying transparency and community-centric values are key to our long-term success. The future is decentralised!