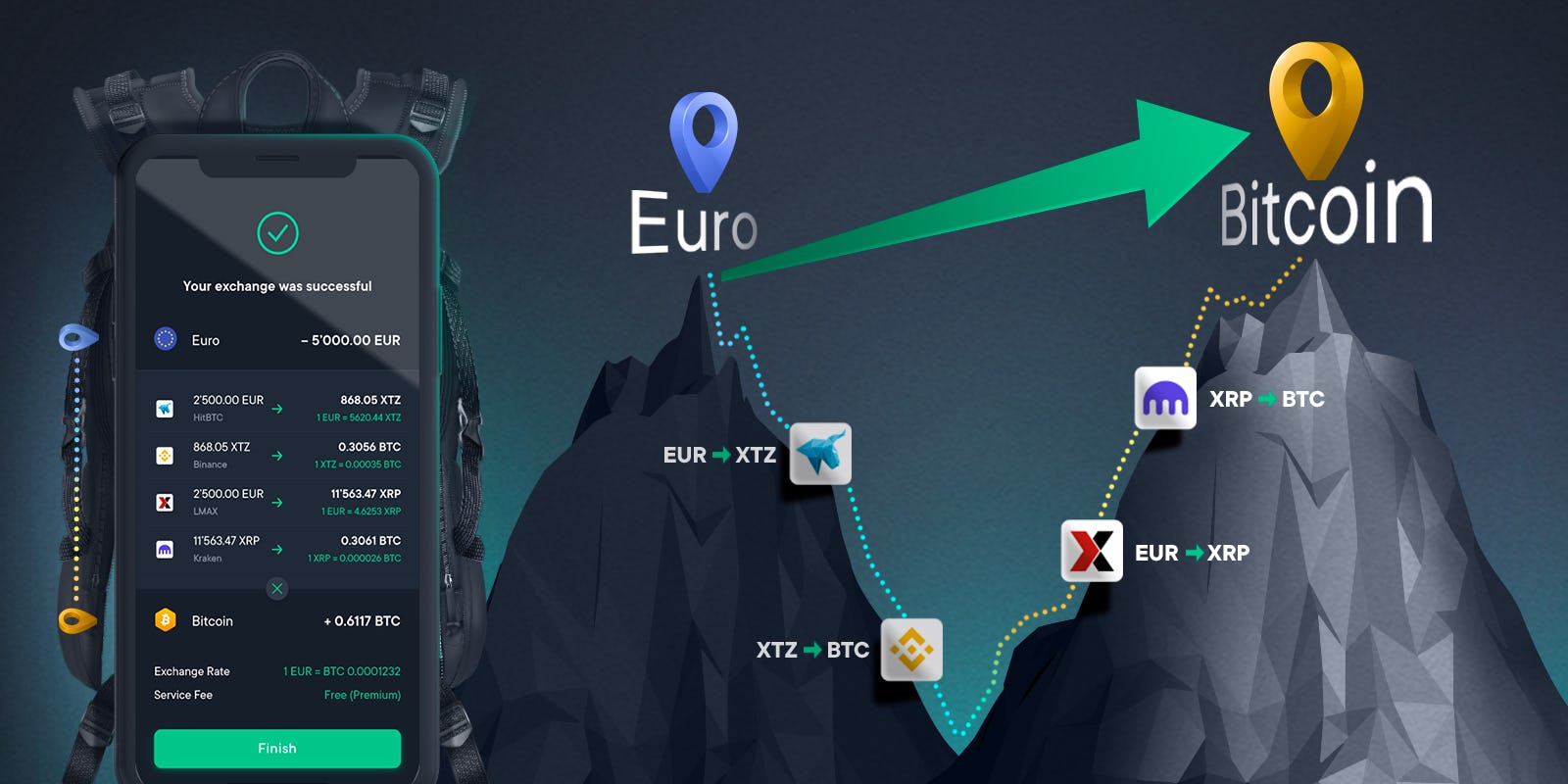 Bastien Muster
Head of Growth and Data
The Smart Exchange Report shows you the path that your money takes with our Smart Engine when it is traded. It will visualize for you how the best execution was reached.  
The Smart Engine that powers our Wealth app, gives the community the ability to execute trades that are simply impossible for a single human being to perform. With the Smart Engine Report, the complexity of these trades across multiple order books will be visible to all.
In crypto, the price for a given transaction is complex, our SwissBorg app simplifies everything. No need to be an arbitrage expert: SwissBorg is doing this for you, combining and optimizing the path to reach the best price execution.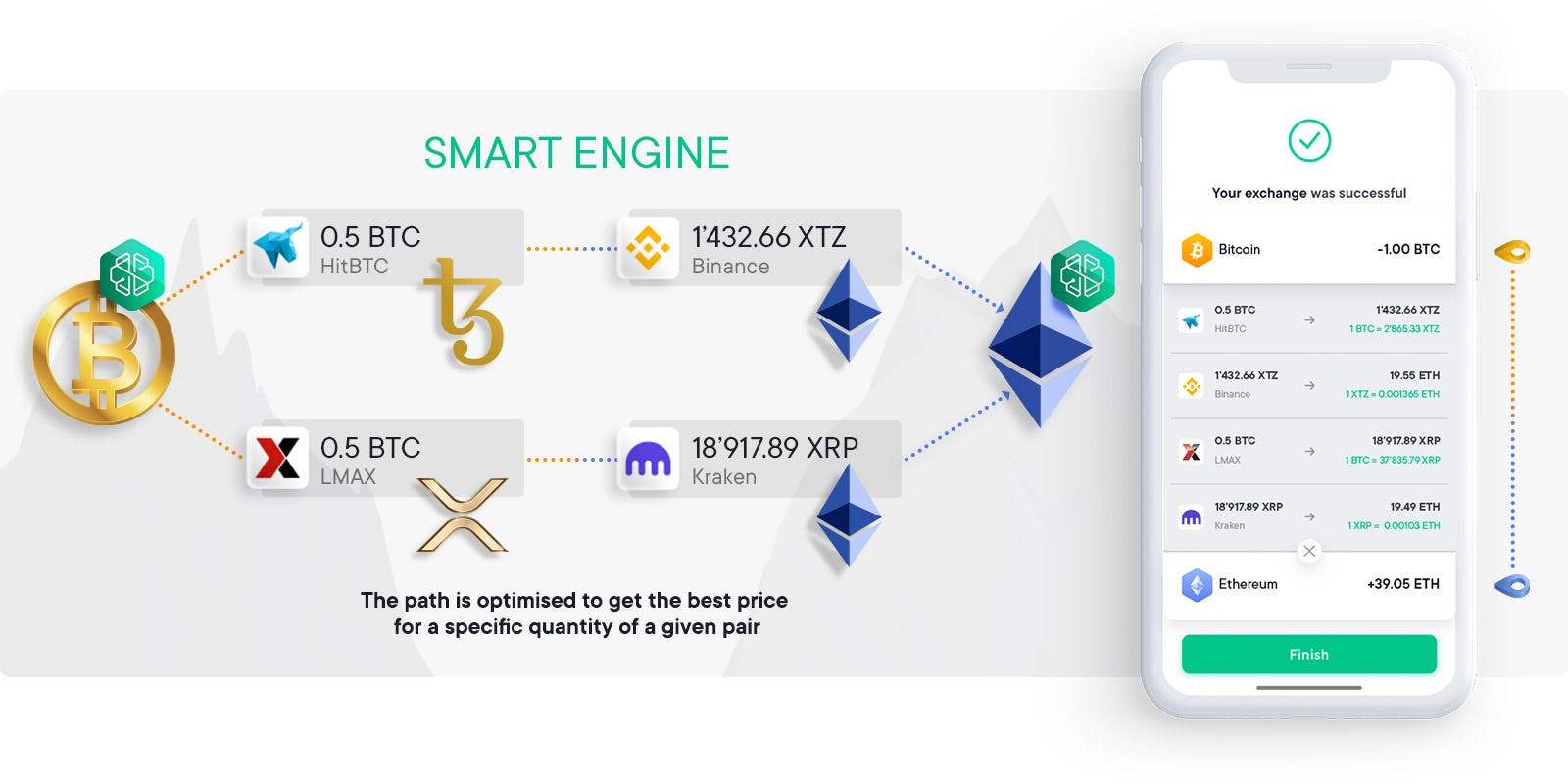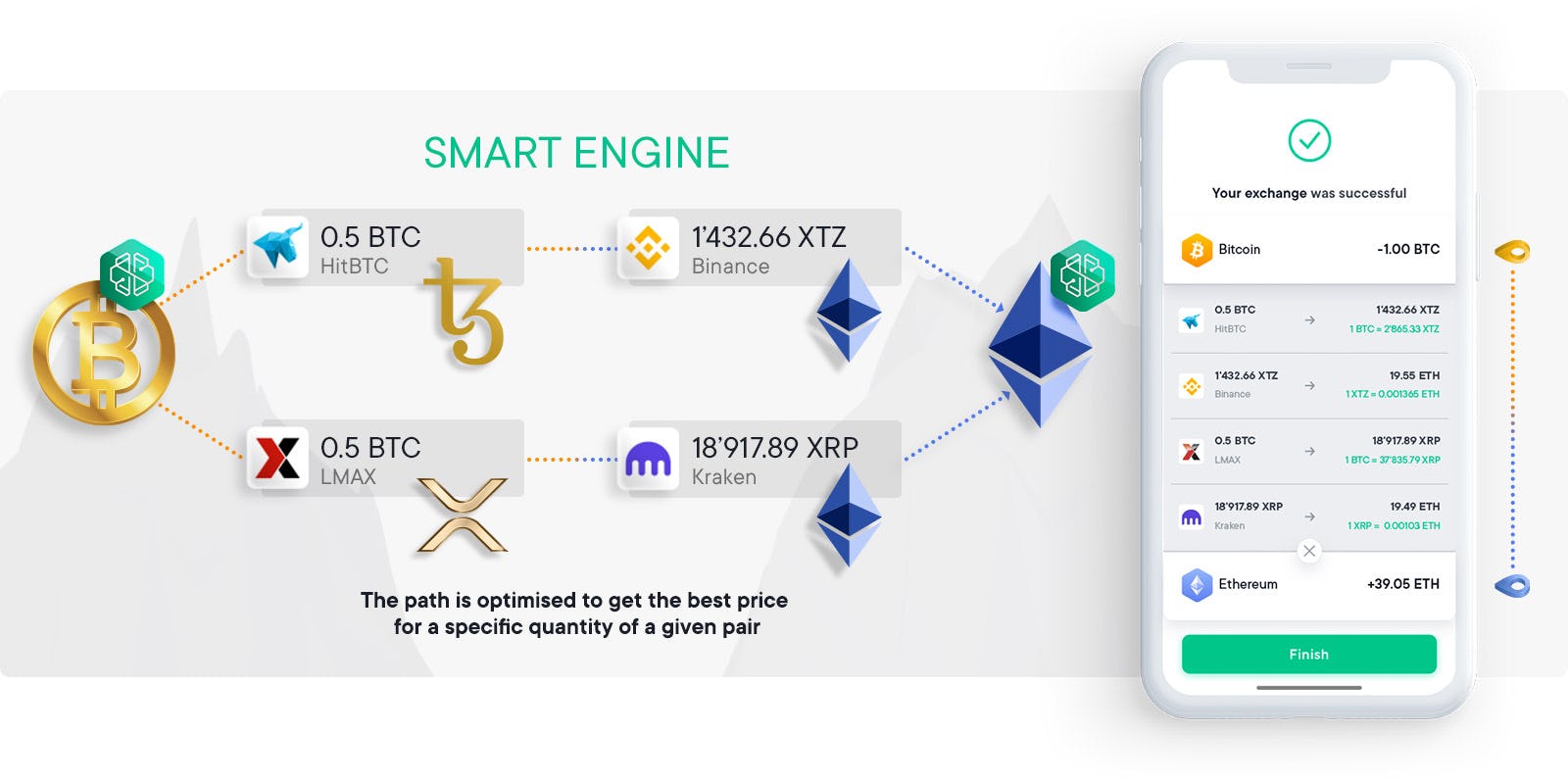 The report reveals the complexity and performance of transactions in the app. The Smart Engine combines and executes for you. The Smart Exchange report shows that our Wealth app is more than a comparative app with a single unique and secure account because it combines taking, at times, multiple and complicated routes to execute the best transactions for you in less than a second  
The Smart Exchange Report is the answer to two major problems in the digital assets space:
Lack of full transparency & hidden fees

Reaching best price execution quickly
We want to lead with our role as one of the strong advocates of transparency, hoping that other crypto platforms will follow our path and share the truth behind trade executions and aim for full honesty about commissions and hidden fees such as spreads. After all, our Smart Exchange Report is aligned with Blockchain's philosophy of openness and transparency.
With our Smart Exchange Report, we set an example for the cryptosphere of not only applying blockchain's philosophy of transparency to the transactions but increasing trust which could inspire more adoption by the financial industry.
Pro Tip: Remember that price execution (the result) is often superior to a commission fee percentage. Zero commission alternatives are often taking a hidden % higher than the 1% commission with non-premium accounts.