Wealth Protection 101: Know when to Pause!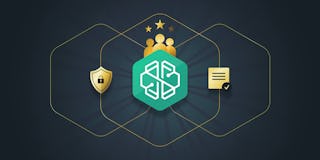 Dear community, to protect your funds,  in the light of recent events, we've decided to take preventive measures on some of our yield programs. First and foremost,  please note that this communication regards only 5 of our Earn Programs. The other Earn Programs are not affected and are healthy. Second, please understand that we are taking this step as a cautionary measure to protect your wealth. Your funds are available for you to use as you wish. The funds have already been transferred out of the DeFi pools so there is no action needed on your part. You can keep them in the Earn program or redeem them as you wish. The only change you will witness is that the APY will be at 0% on your app screen. Again, please remember, ALL the other yield programs are unaffected; this is only a preventative and protective measure. This list is not a reflection of the value of the stablecoins themselves, just the platforms that provide us with the yields.
NB: We expect to return to normal business with these five yields as early as next week. This is a temporary measure that we hope can be lifted in the coming days.
Your funds are safe. 

Your funds remain accessible. 

Other Earn strategies are unaffected. 

Tomorrow (11 Nov) you will see a 0% yield rate for the 5 strategies above. Nevertheless, we expect to resume this program in the coming days after all the analysis has been performed
The Earn programs that will be paused :
Stargate: USDC

Stargate: USDT

Stargate: BUSD

Alpaca: BTC

Curve: EURT
The safety of our community of app users' funds is our first priority.  As a wealth management ecosystem, we implement strict risk management practices and focus on wealth protection, while offering best  investment opportunities for prosperity.  Given the current conditions in the crypto markets, our DeFi team has decided to temporarily offset risks in only a few of our yielding strategies. As the track record shows, SwissBorg has taken Risk management practices and procedures seriously since day one and for those reasons would rather be on the conservative side until necessary in order to avoid losing any of the community members' funds. 
 Why?
Stargate: Stargate is a Bridge, meaning that assets are dispatched across different blockchains and stablecoins are mixed with each other. Please refer to https://swissborg.com/blog/usdt-usdc-satellite-income
We have decided to pause this program until further notice. This is a preventative measure in case we will have contagion effect on one of the stablecoin which will trigger a depegging and in return will affect others stablecoins in the omnibridge Stargate. When markets are distressed we can expect abnormal behaviour.
Alpaca: Since Bitcoin is not a native asset of EVM, Bitcoin deposited into Alpaca protocol is held in Cefi custody, tokenized and then sent to the BSC chain as BBTC.
We have decided to pause this program until further notice. We have full trust in the Binance ecosystem which is supposed to be the only issuer of BBTC, nevertheless this is a preventative measure that will give us time to conduct a full analysis.
Curve: Curve is a DeFi AMM providing Liquidity on stablecoins.
We have decided to pause this program until further notice. This is preventative measure in case of  a contagion effect on of one of the stablecoins which will trigger a depegging and in return will affect other stablecoin yields. 
Side Note: It is important to understand that some of Defi protocols are using assets that have been tokenised by Cefi Platforms. This means some Defi platforms are bearing the Cefi counterparty risks. It is also important to note that we have already taken all necessary measures and all the other yield programs are working as usual.