SwissBorg Card Top Ups are here!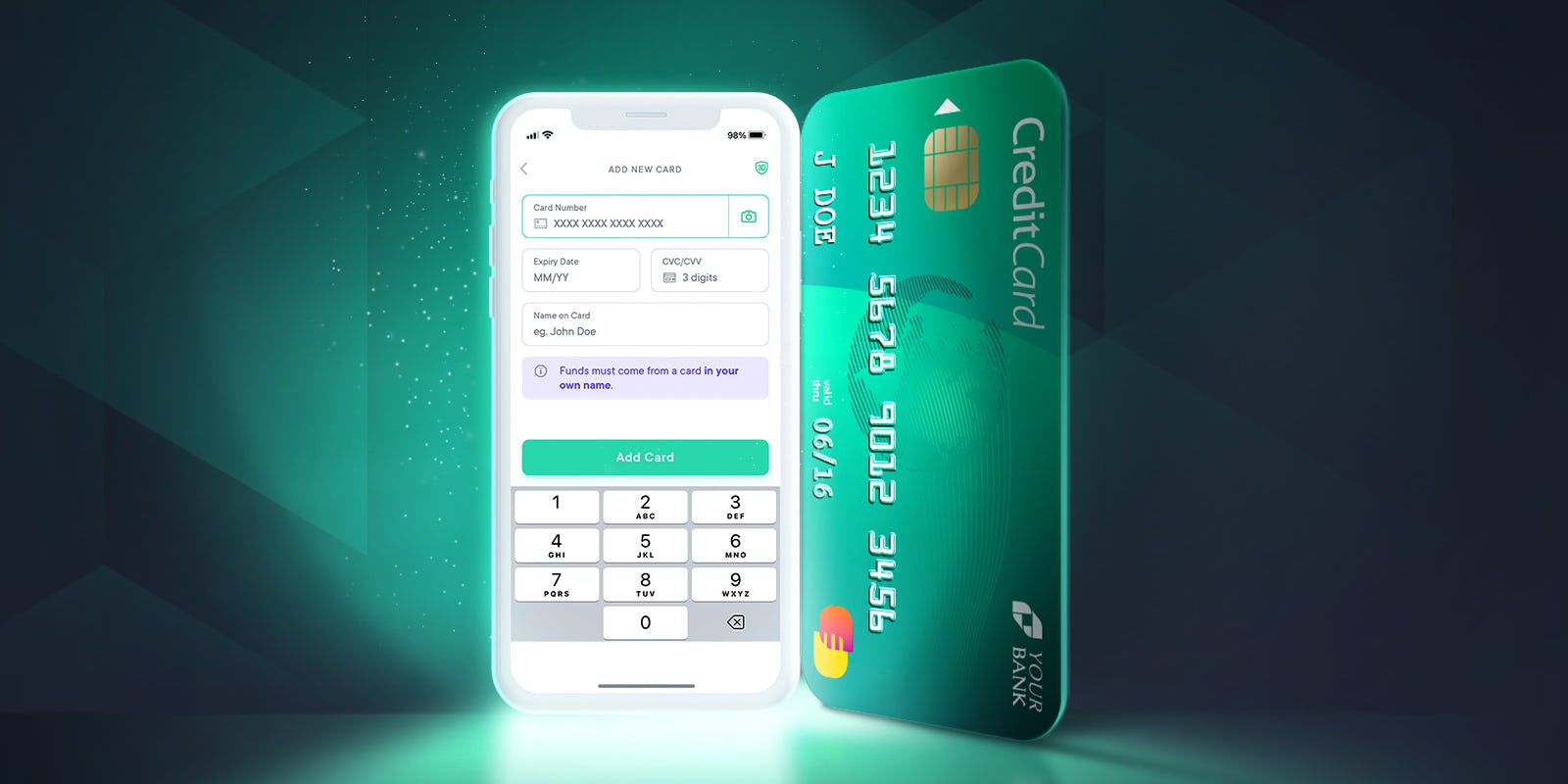 For some time now, SwissBorg users have been requesting to be able to top-up their account instantly, and periodically. The first step to making this happen is to enable even more users to buy crypto with a payment card. From now on, users can add funds to their SwissBorg account instantly, using their Visa or Mastercard debit or credit card. 
Currencies such as  EUR, GBP, CHF, PLN and SEK  are already available to add with cards right now, but many more are to come, so stay tuned for more information! Before using the service with your personal card, it is worth checking if the international payments feature is enabled to avoid any issues. 
This verification is particularly important to check on debit cards, as many providers disable international payments by default (3D secure).
People all around the world (except for blacklisted countries) are able to add funds directly into their SwissBorg account in a matter of seconds, as long as the transaction is worth more than 10 euros, and less than the KYC limit or 20'000 euros a month (50'000 for Genesis users).
Transaction fees
Any entity accepting card payments also features fees. At SwissBorg, we value transparency and openly communicate the fees associated with our services. The transaction fees related to Card Top Ups have a minimum fee of 5 EUR, for any amount and Premium tier, for any amount above that fee amount, please refer to the table below.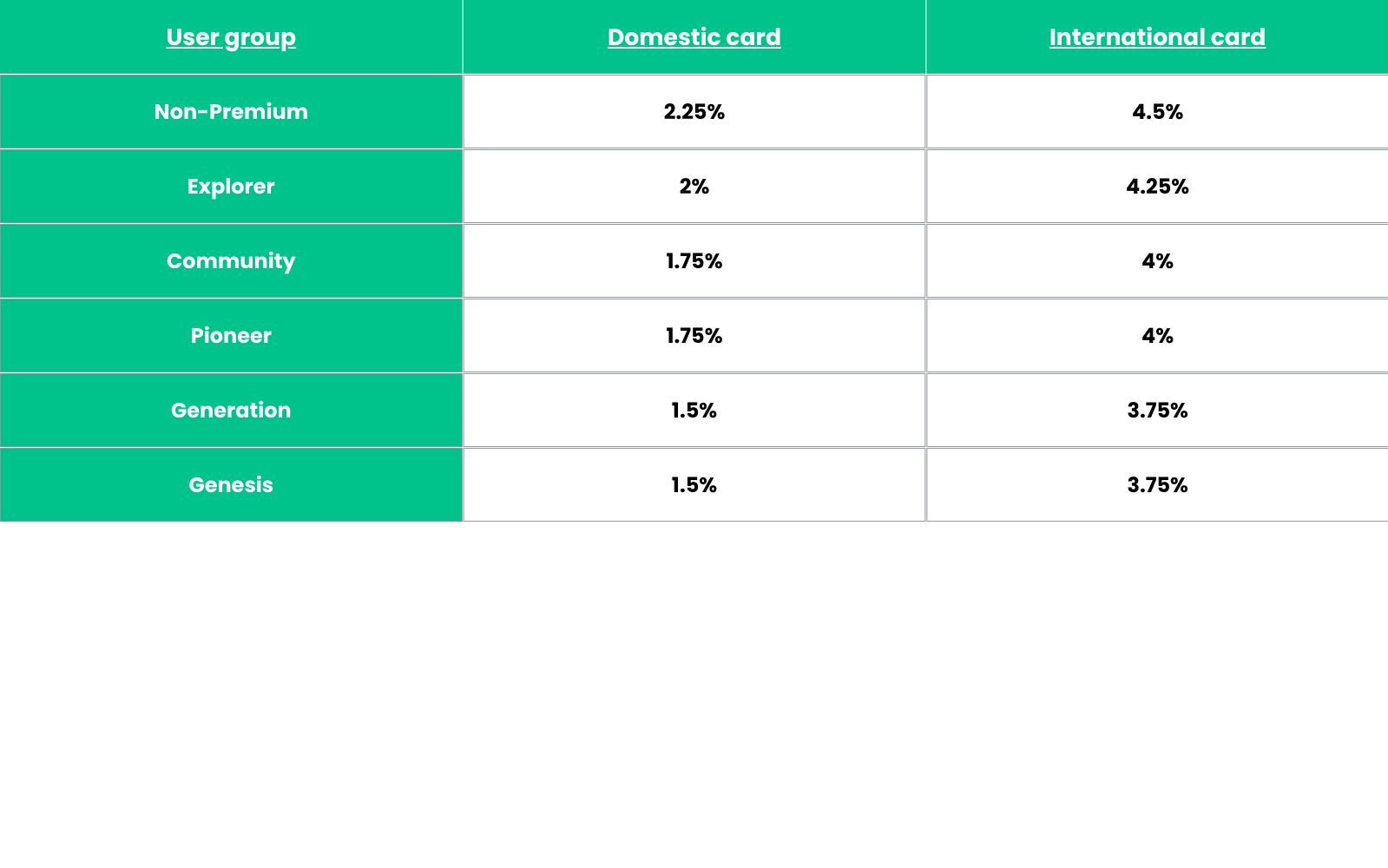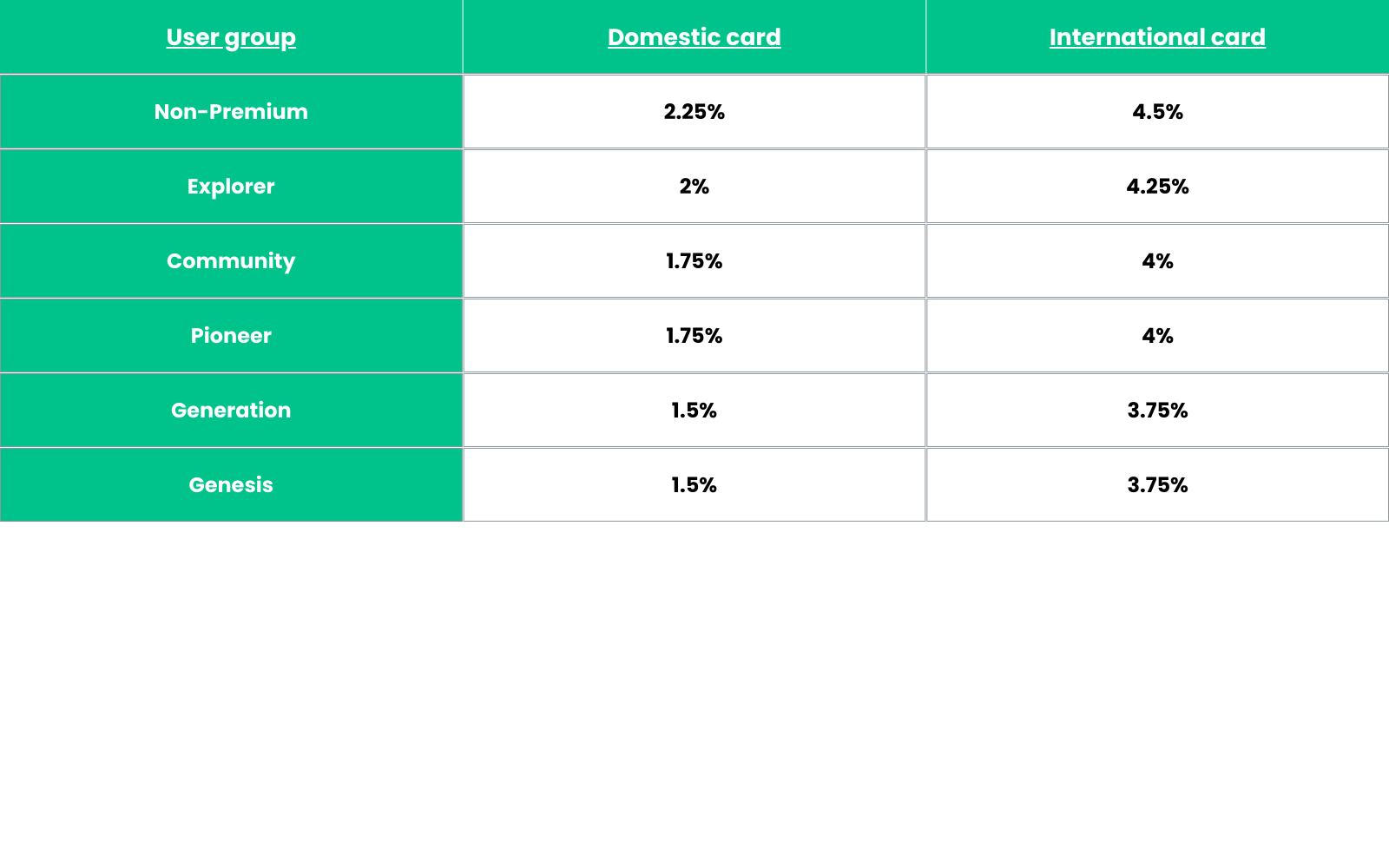 Card details
You are able to add different cards to your profile and use them as many times as needed as long as it does not exceed the limits mentioned before. It is also possible to delete registered cards, or edit the names displayed on the app to ease differentiation between two mastercards, for example.
Please make sure that the card used is under your name before making a transaction.
To sum up
We are very proud to be offering this long-awaited service. Enabling our users to fund their accounts with fiat instantly, at any time of the week will surely help many people invest according to their wishes with fewer barriers than ever before. After having worked on it for some time, we are confident that this tool has been constructed in a scalable way allowing us to build on and make the investment journey of our users even simpler.