SwissBorg Ventures invests in groundbreaking fitness move-to-earn app Sweatcoin and the Sweat Economy in a $13M round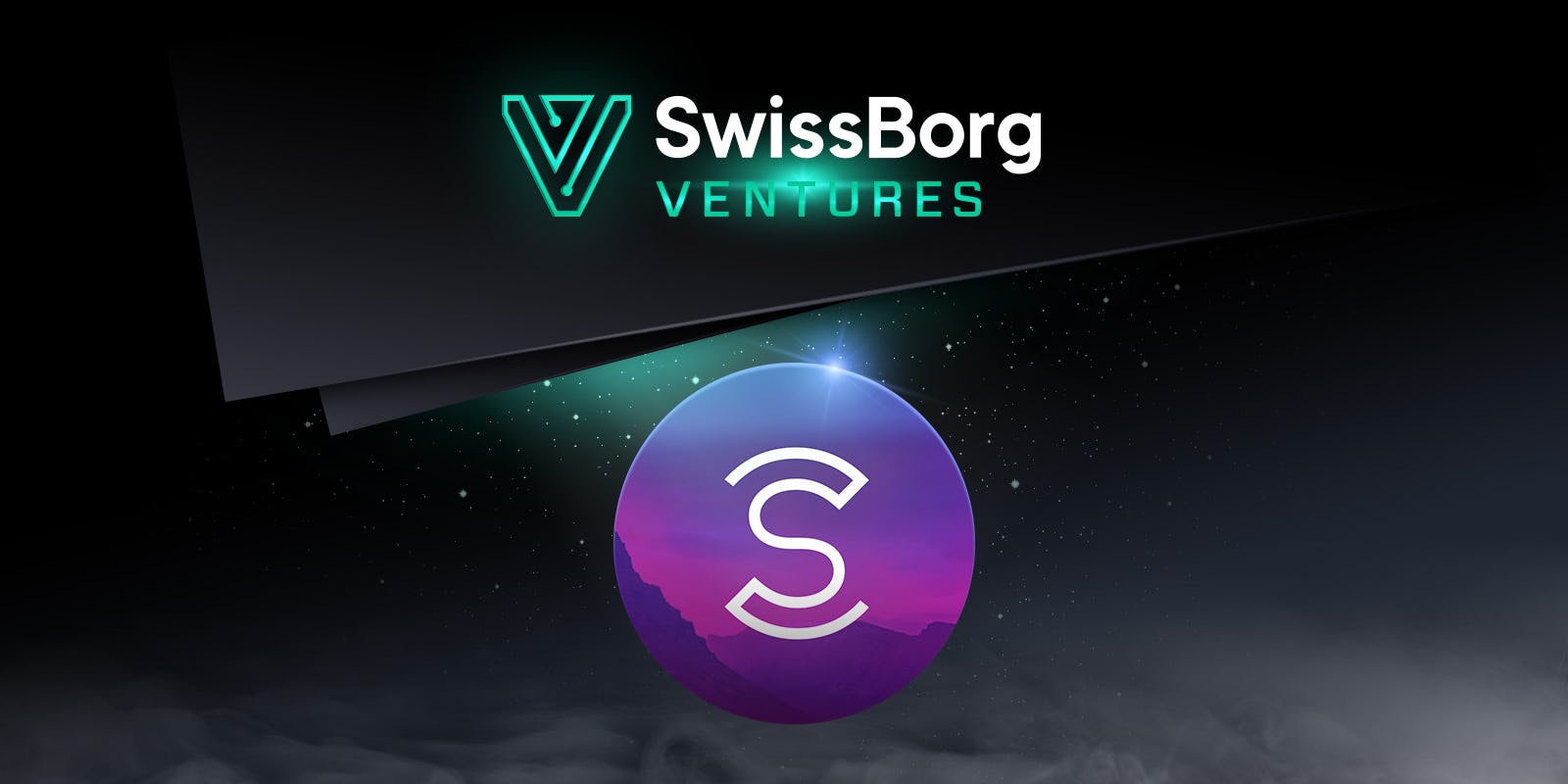 SwissBorg Ventures are very excited to announce their investment and participation in the $13M seed funding round of Sweatcoin, from the Sweat Economy team, alongside some of the biggest names in crypto such as Electric Capital, Spartan Capital, Jump Crypto, GSR and the NEAR Foundation.
Sweatcoin is a functional platform with over 110 million users that have signed up to use the app to incentivise their daily outdoor exercises. The software works by calculating the number of steps performed and earning Sweatcoins, which can be redeemed for branded products and digital services.
Sweatcoin is a key player in the move-to-earn category, which refers to apps that reward users for performing various activities in the real world such as walking, jogging or playing sports. With the growing rise in popularity of the move-to-earn space, it is clear that Sweatcoin is positioning itself to be at the forefront of this trend, far surpassing other already-launched projects in the sphere before even shifting to Web 3, as well as aiming to be one of the largest tokens and communities in the global crypto ecosystem.
The Sweat Economy team will develop a completely new application while keeping the old one operating in Web 2. "We elected not to incorporate the cryptocurrency offering into the existing software because it is a completely new product," Sweatcoin Co-Founder Oleg Fomenko explained. "The Sweatcoin app will continue to serve as the movement-validator app, but the Sweat Wallet App will serve as a new portal to Web3." It will provide customers with a variety of crypto services, including the ability to buy popular cryptos with fiat currency, crypto-to-crypto exchange, NFTs, gamification, and more." As of today, over 12 million individuals "have already opted-in to construct their non-custodial wallet connected with the app." 
SwissBorg Ventures' Managing Partner, Shane Kehoe, already involved in recent notable investments such as NFT card-trading game Cross the Ages and NFT-music platform LimeWire, expressed his excitement for Sweatcoin and the bright future ahead. ''We at SwissBorg Ventures aim to meticulously identify, fund and support innovative and culture-shifting projects in the blockchain space'' he states, ''and Sweatcoin through Sweat Economy could not be more aligned with our mission and long-term vision.''
The excitement in the blockchain industry for the upcoming launch of Sweatcoin in the Web 3 space, set for September 13th, is palpable and evident. As Oleg Fomenko said himself: "We're delighted to partner with such an illustrious group of investors with their cumulative deep experience of the space and strong track record of investing in and supporting game-changing startups. These partners support our vision of how to bring the next billion into Web 3, and we're confident that Sweat Economy will play a key role in realizing that goal.''
About SwissBorg Ventures
SwissBorg Ventures is passionate to the core about blockchain technology and are on a mission to democratize venture capital. We will be investing on behalf of SwissBorg and our community in the most promising early-stage blockchain projects that strategically align with our core values.