SwissBorg Ventures invests in Cross The Ages NFT Game in a $12M past seed funding round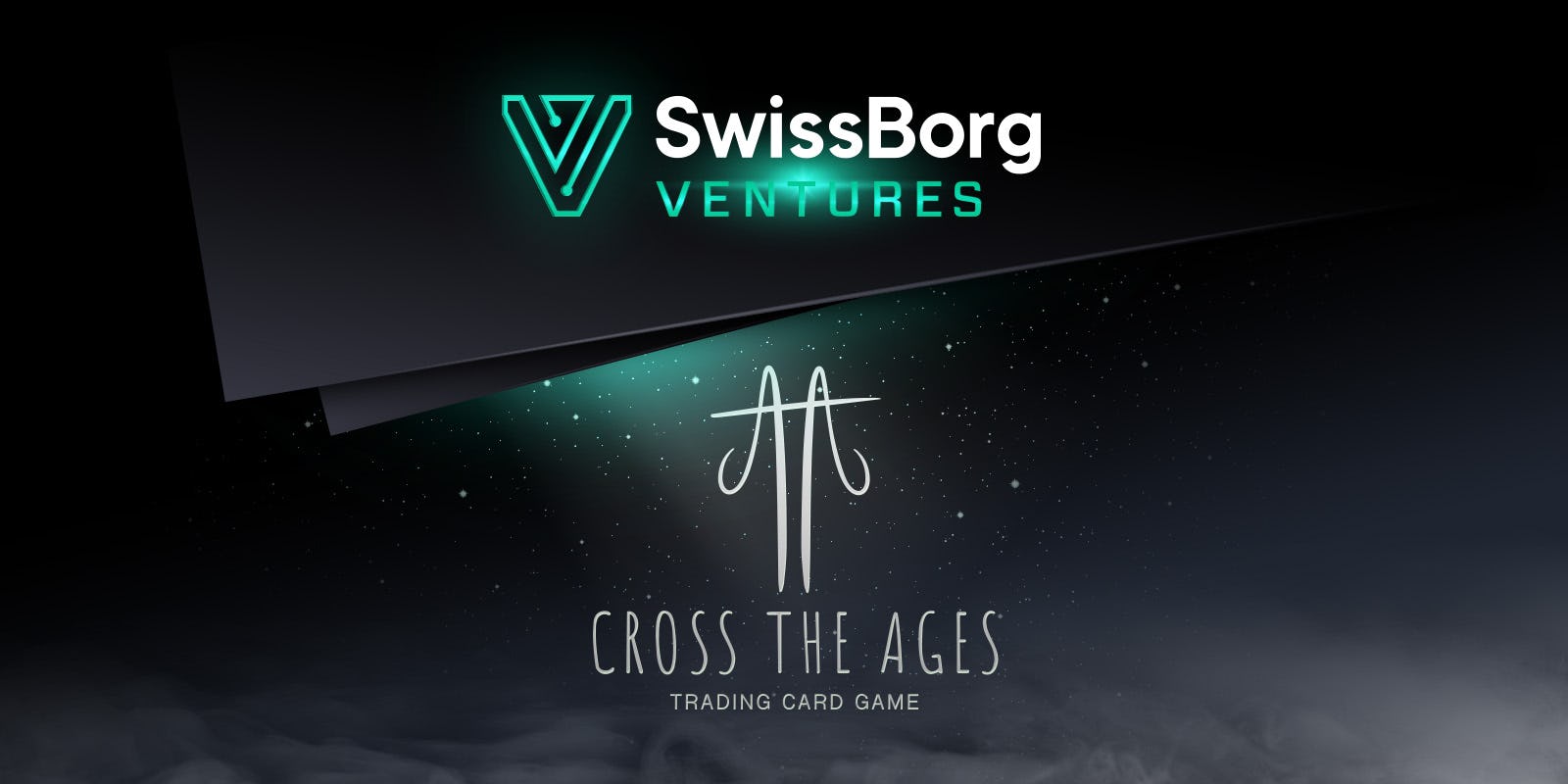 SwissBorg Ventures are delighted to announce that we have invested in the seed round of Cross The Ages, together with industry giants like Ubisoft, Animoca Brands, Polygon, The SandBox, Cypher Capital, GD10 Ventures, and Fundamental Labs. 
Cross the Ages is a fantasy and science fiction-themed digital card game inspired by its free-to-read seven-book saga. Cross The Ages wishes to create nostalgia – to go back to our childhood card games and go even further. The game is built on Polygon, with cards represented as NFT collectibles where players will also have the option to convert these digital cards into physical trading cards.
The impressive co-founders of Cross The Ages are Sami Chlagou and Christophe de Courson. Chlagou has developed games like Guns of Mercy and Finding Teddy for consoles, mobiles, and PC along side president and serial crypto entrepreneur Christophe de Courson.
Cross The Ages has a growing team of 140 people, including 70 artists who have worked on major titles such as "Game of Thrones," "Star Wars," "Lord of the Rings," and "Harry Potter."
"We are excited to have SwissBorg Ventures on board to accelerate our growth as we focus on market and community expansion of the CTA game. We're looking forward to working together on bringing the most fun Web3 game to the mainstream," commented Sami Chlagou, CEO of Cross The Ages
In addition to the game, Cross The Ages will also launch an NFT marketplace and a DeFi protocol that grants users access to farming, bonding, and pooling for optimised trading possibilities in the game's infrastructure. Sami revealed the firm's plan to separate the gaming experience so that additional commercial aspects of the game do not dilute its dynamic metaverse experience.
The game has garnered a social community exceeding 400,000 members across platforms and received recognitions like the "GameFi Project of the Year" at the 2022 AIBC Awards.
Shane Kehoe, SwissBorg Ventures Managing Partner, commented, "We at SwissBorg Ventures share the vision of Sami and the team creating an innovative, multidimensional ecosystem where players can participate in and have ownership of both digital and physical assets. It is truly unique - Cross The Ages are on a path to becoming the next revolutionary NFT collectibles card game that will take the blockchain gaming world by storm. The game is ON!"
The official governance token within the Cross The Ages universe (CTA) grants major game advantages, access to off-series valuable NFTs, special access to tournaments, and exclusive content for its token holders. CTA Tokens are required for the minting and merging of NFTs, printing NFTs into physical NFC cards, and buying or unlocking booster packs. We see immense potential in the CTA token as its value will reflect the continued game development, releases of the rest of the novels and NFT collections, and its advance into a Metaverse.
About SwissBorg Ventures
SwissBorg Ventures is passionate to the core about blockchain technology and are on a mission to democratise venture capital. We will be investing on behalf of SwissBorg and our community in the most promising early-stage blockchain projects that strategically align with our core values.
One of our goals at SwissBorg Ventures is to facilitate access to investments we make for our loyal CHSB token holders. As a result, enabling community members to get a chance to buy into early-stage investments alongside SwissBorg Ventures and even before some of the most prominent Venture Capital firms on the planet.