At SwissBorg We Prove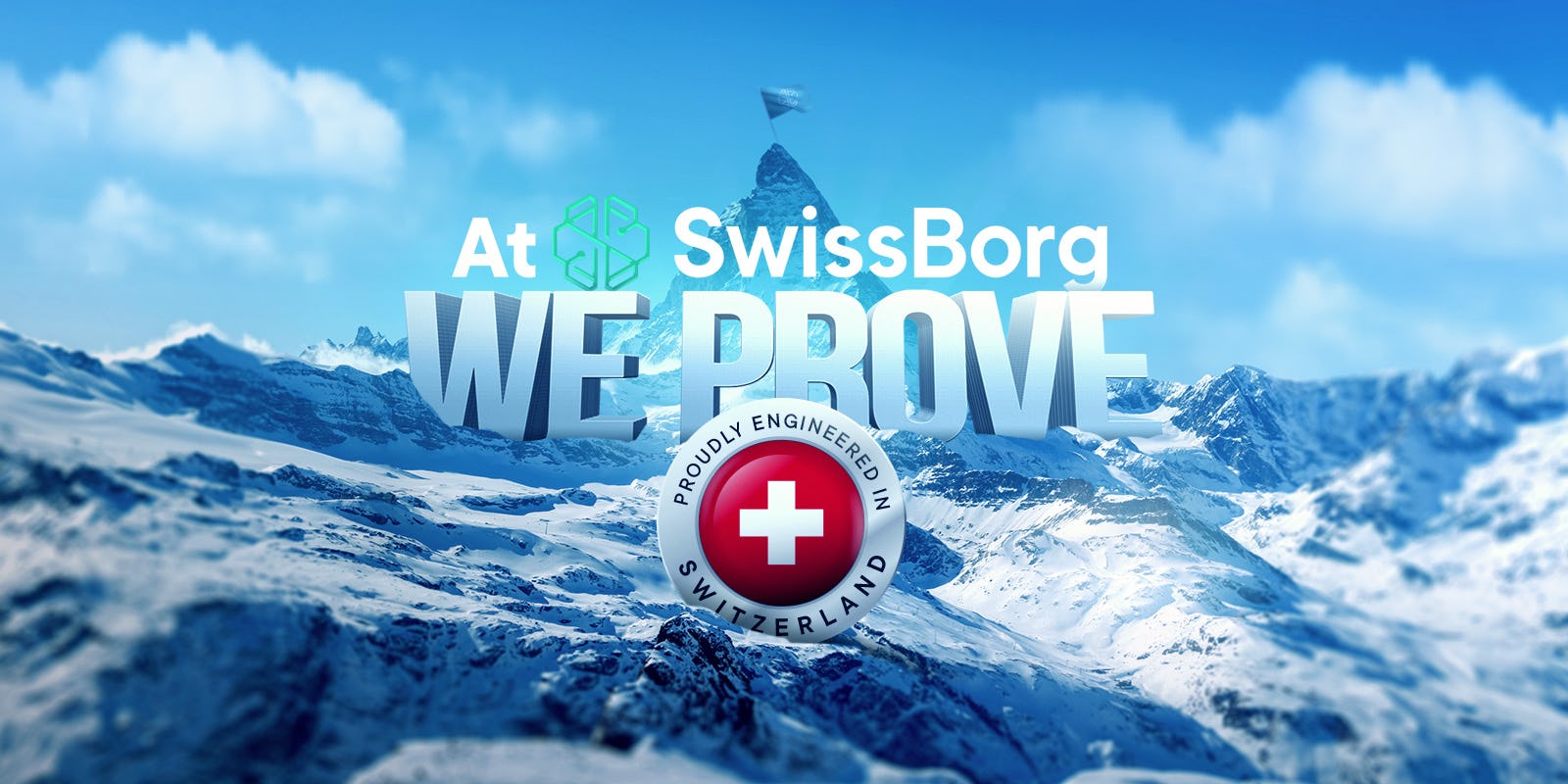 Transparency at the core
In late November 2022 the In SwissBorg We Trust initiative was announced, outlining key principles of openness and transparency to our community about users' funds.
We believe maintaining transparency and building trust is an on-going requirement. Over the past weeks we have been working on a Proof-of-Solvency Report which gives a complete overview of the company's liabilities to our community members, allowing them to openly check their own funds as part of the total SwissBorg liabilities to its' users.
The path to Proof-of-Solvency
Being solvent is a signal of financial health. Solvency, as a concept, stands on two pillars: assets and liabilities.
SwissBorg's assets are the funds held in the company's accounts and our liabilities are the users' assets where we act as a custodian.
A common way to calculate solvency is to subtract the current liabilities from current assets. Logically, assets must be greater than liabilities to guarantee that the company is solvent and able to meet its current and future obligations.
Unlike solvency reports in the traditional business world which rely solely on auditors working according to regulation or the opinion of well trusted experts, the crypto sphere has created new trusted methods for attesting solvency by leveraging the underlying technology to ensure that numbers are correct, giving the power of validation to users. The key point is that these methods must be used.
Building Proof-of-Solvency is an iterative process in which we follow the industry's leading practices and proven approaches, primarily consisting of the following parts.
Proof-of-Liabilities:

Represented by a cryptographically secure data structure known as Merkle Tree, which anonymously lists all of the assets of all users while also being able to validate that each user's assets are individually included in the secured data of the tree.

Proof-of-Reserves:

Represented by publicly disclosed information and dashboards provided by our third-party partner Fireblocks.

User Validation:

Each Proof-of-Solvency report links to a page on our website, which upon user authentication enables in-browser validation and proof that a user's assets are included within the total liabilities. Complete source code with instructions for running the validation outside the browser will also be published.
The next trust milestones for SwissBorg
At this very moment the first SwissBorg Proof-of-Solvency report is in the final stages of preparation, expected to be published early Q1 of 2023, with the goal of further reports being published on a regularly scheduled basis.
We strongly believe in a future where power of ownership is moved back into the hands of those who create and use what's been built, in an open and transparent manner. A new standard where the open, secure and provable features of decentralised ledger technology are used as intended, bringing the control of the safety of people's funds back to them.
Disclaimer: Please note that proof of solvency is subject to limitations inherent to its on-chain nature. On-chain proof of solvency provides information only at a given date and is limited to information on users assets recorded directly from the respective blockchains. It does not provide information on other liabilities or risks of the company.
Secure your cryptos today with the SwissBorg app!
Download now