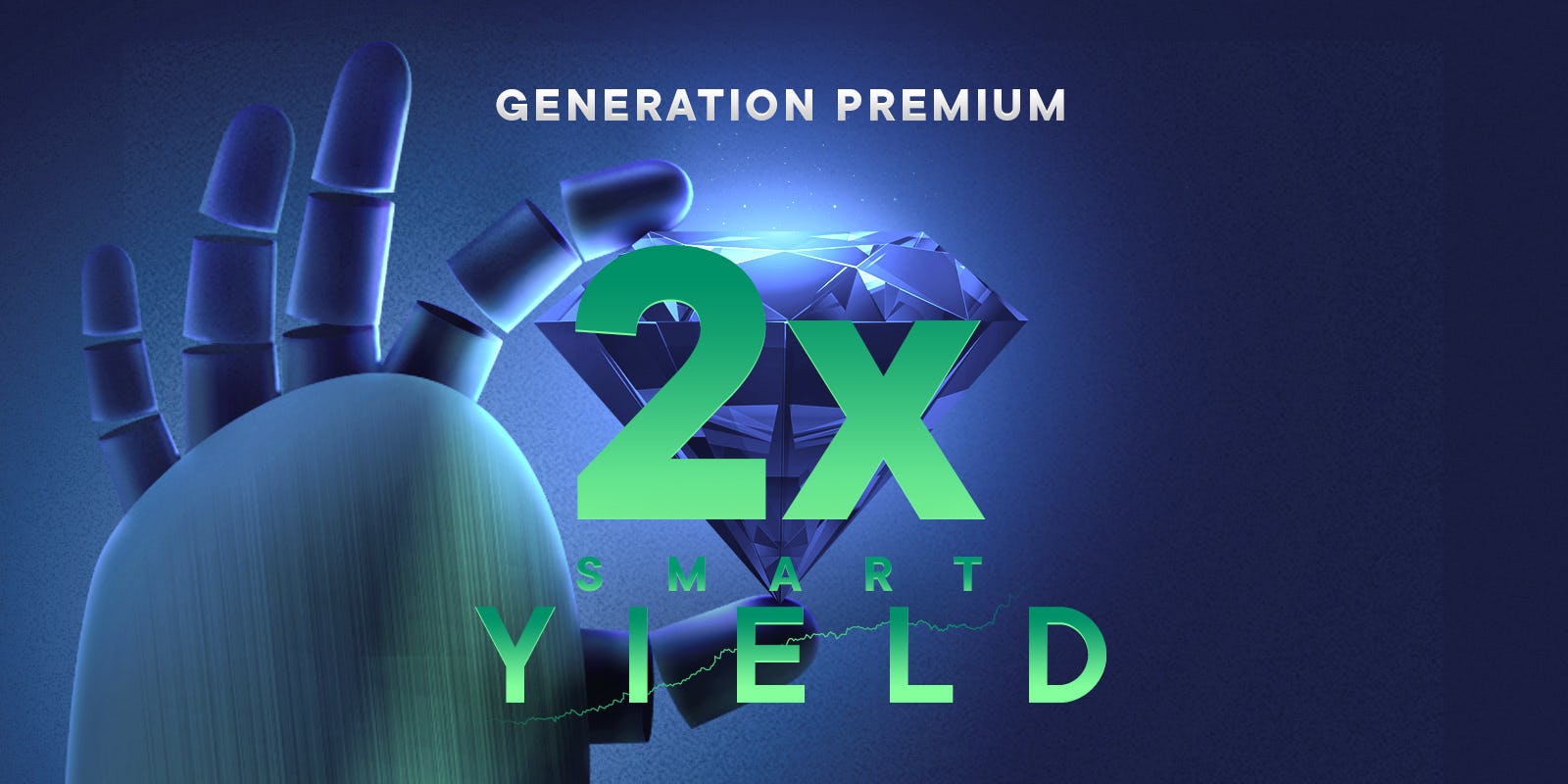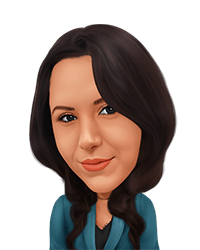 Dzenana Kajtaz
Content Marketing Specialist
As of May 18, 2022, our Generation Premium members will start earning 2X the Standard yield on all assets held in their Smart Yield wallets!
This means Generation Premium members are now earning the highest possible yield available in the SwissBorg app, putting them on a faster route to growing their wealth.
The benefits of Generation Premium
Generation Premium is the highest Premium tier accessible to new users, available when you lock 20,000 CHSB for one year. Once you lock your tokens, you will benefit from:
50% off exchange fees on the 40+ tokens available in the SwissBorg app

4X voting power in SwissBorg's

Protect & Choose

program, as well as the opportunity to suggest and vote on new tokens to be listed in the app

All the awesome features of the SwissBorg app, including our revolutionary Smart Engine, free deposits, 16 fiat gateways, our CHSB rewards program and more

More perks and bonuses to come!
Plus, now instead of earning 1.75X the Standard yield, you will be earning 2X the yield!
With the current market conditions, CHSB is more affordable than it's been in a year, meaning there's never been a more affordable time to uplevel your account to Generation Premium.
How much could you earn?
With 20 assets in our Smart Yield program (and more to come), you have plenty of options to put your 2X yield boost to good use. 
Here are some of the highest yield rates Generation Premium will enjoy starting May 18:
CHSB - 22.7% p.a.

SUSHI - 14% p.a.

CAKE - 9% p.a.

DOT - 7% p.a.

GHST - 7% p.a.

AVAX - 7% p.a.

AAVE - 6.5% p.a. 
Remember, the Smart Yield program is one of the safest in the crypto space, meaning you still get to earn a very competitive yield while exposing your assets to the lowest risk. 
What's next for Premium?
This Generation Premium upgrade is the first step of our Premium tiers roadmap, with new tiers coming… you guessed it - soon!
Our aim with the new Premium tiers is to empower even more users to level up their investing and find a Premium tier that suits them perfectly.
That being said, we still intend to keep our promise of giving Genesis Premium members always the biggest benefits available. Their long-lasting support is what helped SwissBorg become what it is today, and we will continue to show our appreciation for that.
So stay tuned as we will be releasing lots of exciting news in the next few weeks!