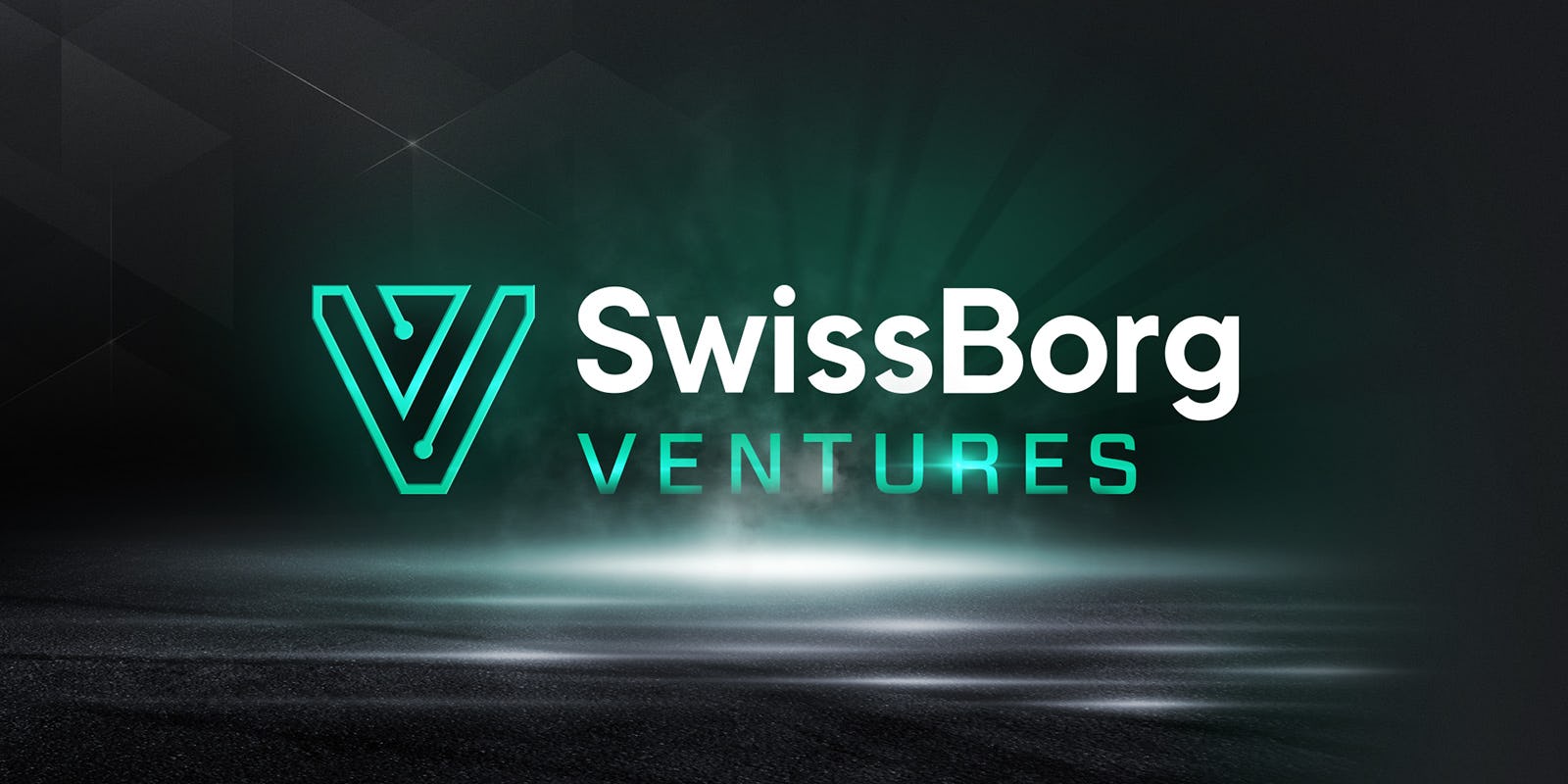 Richard Kent
SwissBorg Ventures Fund Manager
We are excited to share that SwissBorg Ventures, one of the very few crypto companies in the world to open up the most exclusive private deals, is now opening up to our most loyal community members. 
At present, numerous exchanges and launchpads are offering exclusive access to public sales such as IDOs. With SwissBorg Ventures, our loyal CHSB token holders will get access to these tokens at an earlier stage and, therefore, a lower valuation than what is currently offered in the industry. As a result, the eligible token holders will be getting into deals at the same time or even before some of the largest VCs and Crypto influencers
Until now, SwissBorg Ventures deals have only been available to the SwissBorg team and the SwissBorg National Council. Now we will make these deals available to a selection of CHSB token holders, with the list of eligible members being re-evaluated on every deal to ensure that it is constantly refreshed with the most loyal members. Keep reading to learn more.
What is SwissBorg Ventures?
The SwissBorg team founded SwissBorg Ventures earlier this year to address the inherent inequality in the investment landscape. 
Like in traditional venture capital, the majority of promising crypto projects are only accessible to the lucky few (major VCs or tier-one influencers) in the form of seed or private token sales before going public with an ICO, IDO or IFO. What many investors don't realise is that often the biggest price growth happens during this stage, with early investors making 10X-100X on their initial investments.
A major part of SwissBorg's DNA is to be inclusive and community-centric. For those reasons, we wanted to improve this process, and SwissBorg Ventures was born.
SwissBorg Ventures gives investors the opportunity to invest in quality projects at the ground floor, and experience the growth that comes with being an early investor. We select projects based on the 5Ts:
Team:

A project's team includes their founders, employees, advisors, marketers, VCs and everyone involved in seriously backing the project. 

Technology:

Here we ask whether the project is really solving a critical problem in the current space and whether we can envision the community using this solution once executed.

Tokenomics:

We want to ensure that a token has strong fundamentals, as fundamentals are what reflect the true value of a project over the more speculative assets.

Traction:

As some may say, what are the pumpamentals? Is this project already seeing growth on diverse channels such as telegram, twitter, webpage visits, etc.?

Terms & Conditions:

This includes all the nitty gritty details - circulating supply schedule, initial market cap, fully diluted market cap, vesting periods, cliffs, etc.
We review these criteria for every deal, and have already sourced funding through SwissBorg Ventures for six exciting projects (with four more on the horizon), which have since experienced growth from 5 to 70X in their first six months.
What's changing?
As mentioned earlier, until now, these deals have only been available to SwissBorg's employees and the SwissBorg National Council. Today, this is changing.
For our next deal, we are opening up SwissBorg Ventures to 100 of our community members (the number of places available will fluctuate from deal to deal, depending on the allocation we secure).
These community members must meet two criteria:
They must be

Genesis Premium

users. This means they have committed to supporting the SwissBorg ecosystem by locking their CHSB for 12 months. 

They must not have liquidated more than 10% of their CHSB holdings in the past three months.
We will then build a list of people who have met these criteria over the three months leading up to the next deal, and will choose the top 100 CHSB holders from that list.
Does this just reward the top token holders?
Our goal is to democratise venture capital and make early-stage investment deals accessible to our community, and both of these criteria help ensure we are rewarding the most loyal of our community members, not just those with millions of CHSB.
Both of these criteria are clear indicators of support for SwissBorg and the health of our CHSB token, and we believe that strong holders should be rewarded for this reason.
How can you find out about the next deal?
Eligible community members will be informed by email when the next deal opens up, so if you are a loyal hodler who isn't already a Genesis Premium member, this is the perfect time to upgrade!
SwissBorg Ventures FAQs
What determines the number of users that can participate in a SwissBorg Ventures deal?
The size of the allocation SwissBorg Ventures negotiates with a project determines how many users can participate.The higher the allocation, the more users can participate. 
Is the CHSB staked for Genesis Premium included to calculate the amount held for eligibility?
No. CHSB staked for Genesis Premium (either locked or unlocked) are not considered to determine eligibility.
When will SwissBorg assess my eligibility?
Before announcing any new private investment deals to the community, SwissBorg will take a snapshot of token holders' current holdings and activity over the previous three months to determine eligibility. No announcement will be made prior to any snapshot being taken.
If I didn't sell CHSB but sent them out of the SwissBorg app, how is it considered? 
CHSB that is sent outside of the SwissBorg app will be treated as a liquidation. Only CHSB held in the SwissBorg app will be considered for eligibility purposes.  
How often will deals be offered to Genesis Premium members?
Although our goal is to offer one investment deal per month, SwissBorg Ventures will only seek high quality deals, which might mean there are no deals in some months. 
Is there a minimum amount of CHSB required to participate? 
Eligibility for SwissBorg Ventures deals are based purely on your status as a Genesis Premium member and whether you have liquidated less than 10% of your CHSB in the previous three months. The number of spots available will be determined on a deal-by-deal basis, and that number of token holders will be invited to participate, prioritised by their token holdings.
The larger the size of the allocation SwissBorg negotiates for a deal, more users will be able to participate. The size of any users CHSB holding does not preclude them from being eligible, this will be determined by the behaviour, strength and loyalty of our Genesis Premium users.