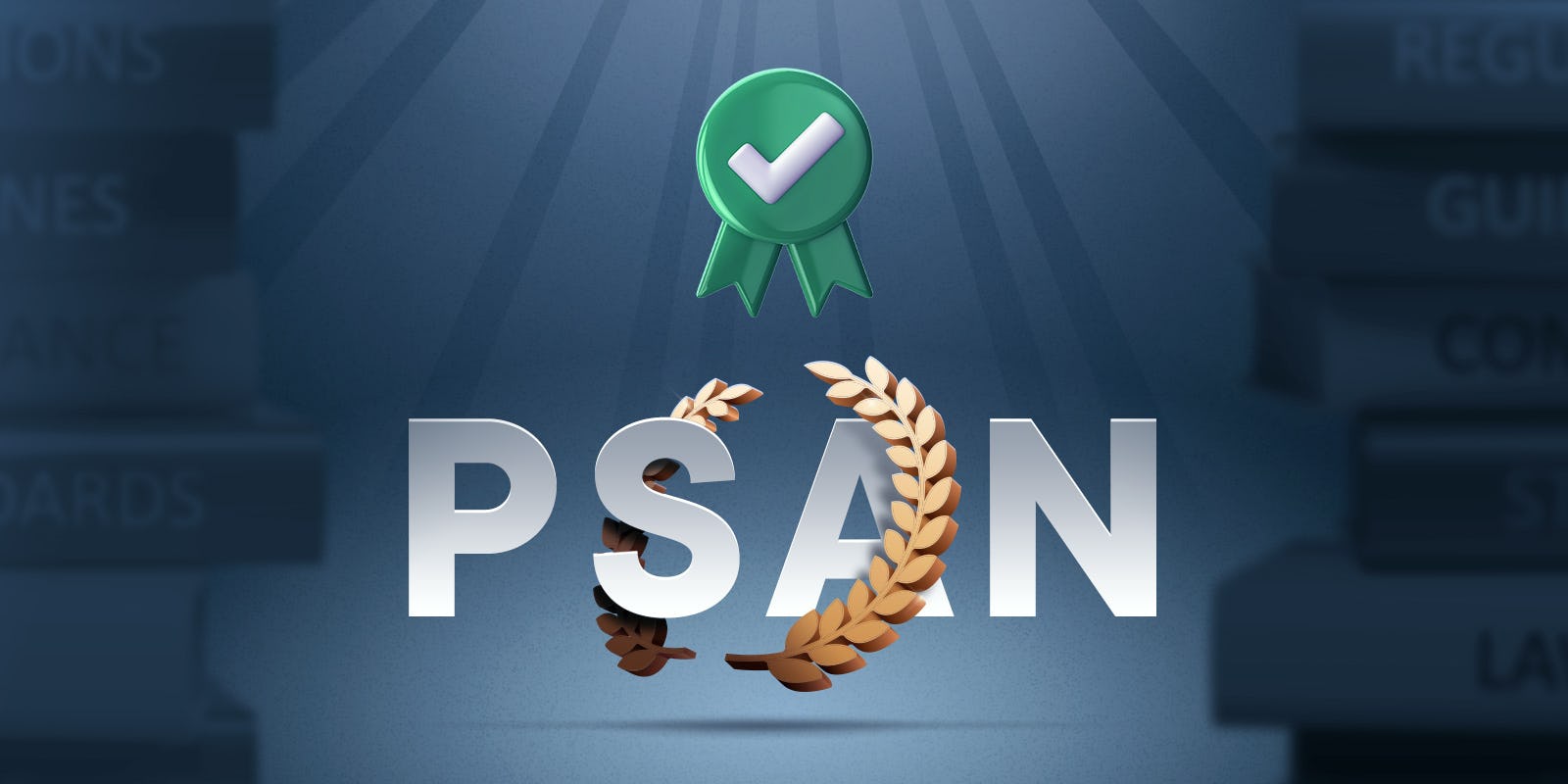 Justine Lamberger
Legal Counsel
The SwissBorg team is very proud to share that SwissBorg has been approved for registration as a PSAN with France's financial markets authority, the AMF (Autorité des Marchés Financiers). SwissBorg was formally registered with the AMF as of 12th April 2022.
With the goal to become Europe's leading crypto wealth management provider, SwissBorg has always insisted on being in full compliance with legislation and regulation in the markets we operate in. 
What is a PSAN?
PSAN stands for prestataire de services sur actifs numériques, or digital asset service provider in English. Only registered digital asset service providers, or PSANs, are authorised to offer services relating to crypto assets in France, including the services of custody of digital assets on behalf of a client, buying or selling digital assets for legal tender and exchanging digital assets for other digital assets.
Being registered with the AMF means that the French financial markets regulator (the AMF) and the French banking regulator (the ACPR) have thoroughly reviewed SwissBorg's business, services and processes, in particular SwissBorg's anti-money laundering procedures, and have whitelisted SwissBorg to provide these services to French residents. 
These measures allow us to offer a secure solution that complies with the regulatory framework defined by French regulators in order to operate legally and protect our users from the risks associated with financial flows.
What are the benefits of this authorisation?
At SwissBorg, we have always placed a high value on regulation, licensing and security, which we believe any organisation involved in finance should do - whether they are offering traditional financial services or services relating to crypto assets. Considering our roadmap to expand our services in France, obtaining this authorisation was essential.
French residents can now rest assured that SwissBorg meets all the AMF and ACPR requirements for digital asset service providers, in particular good repute and competence of SwissBorg's managers and beneficial owners, secure technological infrastructure, robust and compliant Know-Your-Customer (KYC) and anti-money laundering and terrorist financing policies and procedures. 
Additionally, SwissBorg will now be authorised to promote the SwissBorg app to French residents with local marketing and advertising campaigns, making the PSAN registration one of the essential gateways towards the mass adoption of the SwissBorg app and our beloved CHSB.