SwissBorg partnering with Stader Labs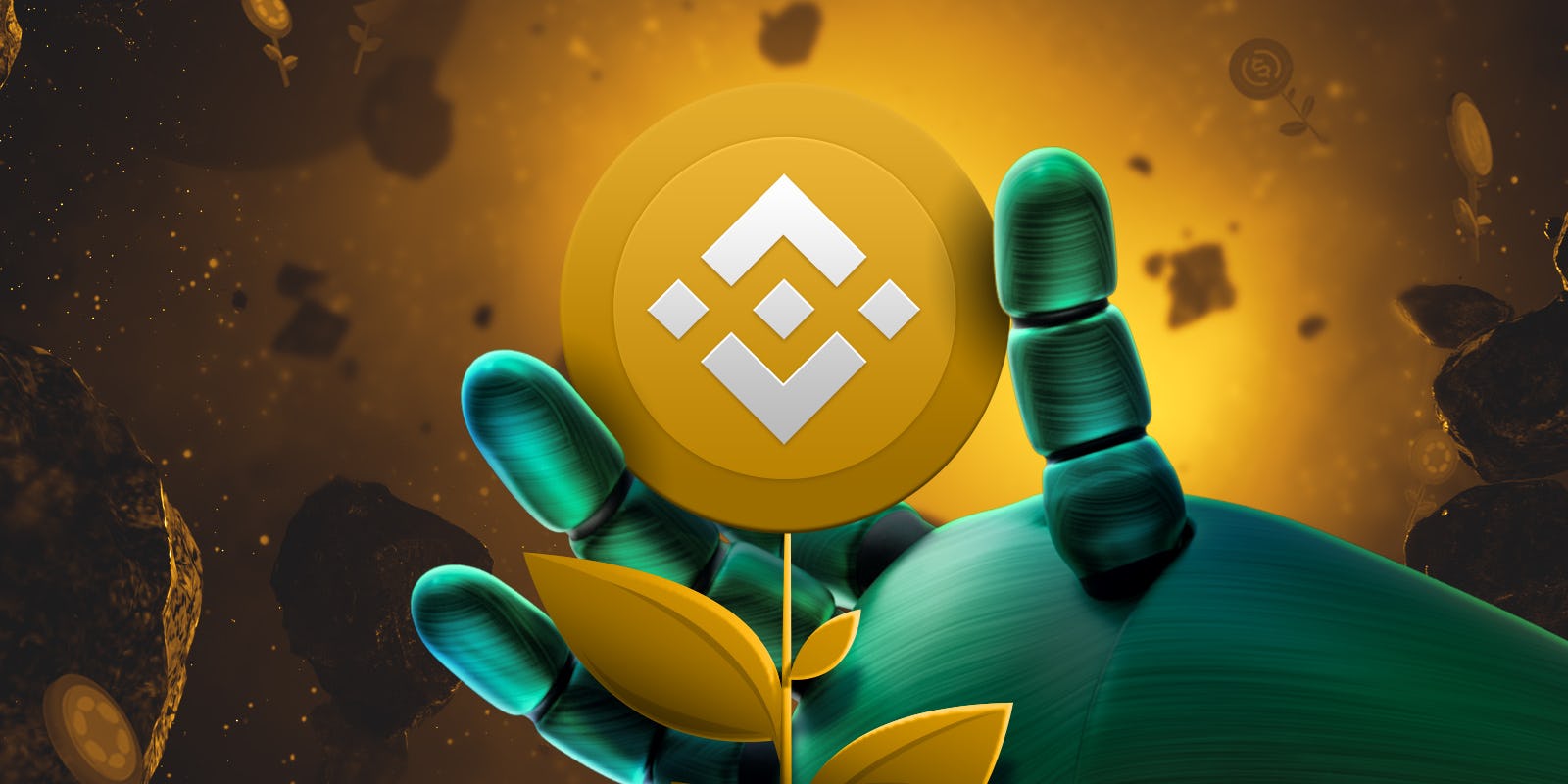 SwissBorg partnering with Stader Labs
Always striving to cater to our community of app users' needs, we are excited to announce a new partnership with the liquid staking platform, Stader Labs. 
What is Stader Labs?
Stader is a multi-chain liquid staking platform that enables 1-click staking with benefits like auto compounding, validator management, DeFi integrations, and more that enable users to maximise passive income on their native crypto tokens through Staking. Stader is currently live on 6 blockchains - BNB, Hedera, Fantom, Polygon, Near & Terra 2.0. 
It has served over 70,000 users and, at its peak, had a max TVL of approx $1Bn. 
Stader's vision is to make staking mainstream and bring this wealth-creation opportunity to 1 billion users globally. Stader is supported by blue-chip investors like; Pantera Capital, Coinbase Ventures, True Ventures, Jump Capital, Ledgerprime, Accomplice, Accel, Amber, 4RC, and Figment. ‍
How does Stader Ensure Security?
Multiple third-party smart contract audits:

Stader's code has been audited by two of the best-known firms in this space, Halborn and Peckshield.

BNB Chain (BSC) collaboration & testing:

Stader has a deep collaboration with the BNB chain team, who have given feedback on the architecture and also tested their code.

Bug Bounty on Immunefi:

Apart from Stader's 2 independent audits, Stader also has a $1,000,000 Bug Bounty program on Immunefi.

Ongoing monitoring:

Stader has collaborated with Forta and Certora that specialise in ongoing monitoring and threat detection, to ensure security on an ongoing basis.
Built-in security features: Stader uses multi-sig admins, timelock and other best-in-class cloud security features.
What is Stader's Staking Solution for BNB Chain?
Stader BNB is a liquid staking solution for BNB. Stader lets users earn BNB staking rewards without needing to maintain infrastructure, and enables users to participate in other DeFi strategies while accruing rewards.
Compared to most of the other BNB staking solutions currently present in the market, staking BNB with Stader has 4 advantages:
Instant Liquidity: When you stake your BNB with Stader users get back their liquid token BNBx that represents staked BNB. BNBx can be swapped to BNB on a DEX without waiting for the unstaking period. 

DeFi Opportunities:

With BNBx tokens, stakers not only get instant liquidity but also have the option of participating in yield farming opportunities to amplify yields based on their choice of risk. 

Auto-Compounding:

With Stader's solution, the rewards generated through staking will be restaked automatically. This is in contrast to the traditional staking solutions of BNB where the user has to manually stake their rewards back into nodes. This feature helps investors gain more returns from their BNB.

Auto-Rebalancing:

Stader monitors and manages the validators for the user, so they get a balance between APR (annual percentage rate) and diversification. They constantly monitor key health metrics for all validators like uptime, slashing history, fee, APR, etc, and optimise the BNB allocation across various nodes so that the user gets the best risk /reward balance. Stader has consistently delivered 10-35% higher yields than average validator staking yields on the BNB chain. Stader also has a

validator dashboard

where anyone can see Stader's staking yields vs. native staking yields.
What is BNBx?
BNBX is a liquid token that represents your share of the total BNB pool deposited with Stader. As soon as you deposit BNB on the Stader smart contract, you receive newly minted BNBX, based on the exchange rate at the time of staking. As the BNB rewards get added the value of BNBx increases (w.r.t BNB). As of the date of writing, 1 BNBx = 1.05 BNB (approx).
Where can I use BNBx?
Stader has an extensive list of partnerships which support BNBx. The spectrum of partners include DEXs, yield farming, lending/borrowing and more. The following list of partners are live:
BNBx-BNB liquidity pool on Thena Finance, Ellipsis Finance, ApeSwap, Wombat Exchange & Cone Exchange

BNBx-BNB vaults on Beefy - Beefy Ellipsis Vault, Beefy ApeSwap Vault & Beefy Thena Vault 

BNBx Leveraged Staking on OpenLeverage, Midas Capital & Kalmy

BNBx Covered Call Sells on DeltaTheta

Stable Earn on Deri Protocol

Many more to come! 
Currently, $7M+ worth of liquidity is available for BNB: BNBx pools across various DEXs on the BNB Chain - Thena, Ellipsis, ApeSwap, Wombat, etc.
All in all
At SwissBorg, we are always looking to improve our platform and bring the latest products to our community. This partnership and the opportunity it presents is yet another way to maximise our app user experience. With the Stader integration into the SwissBorg app, users can access DeFi products that are not only easy to use, but also offer advanced features for maximising yield and minimising risk.