Introducing Thematics: One Tap to Web3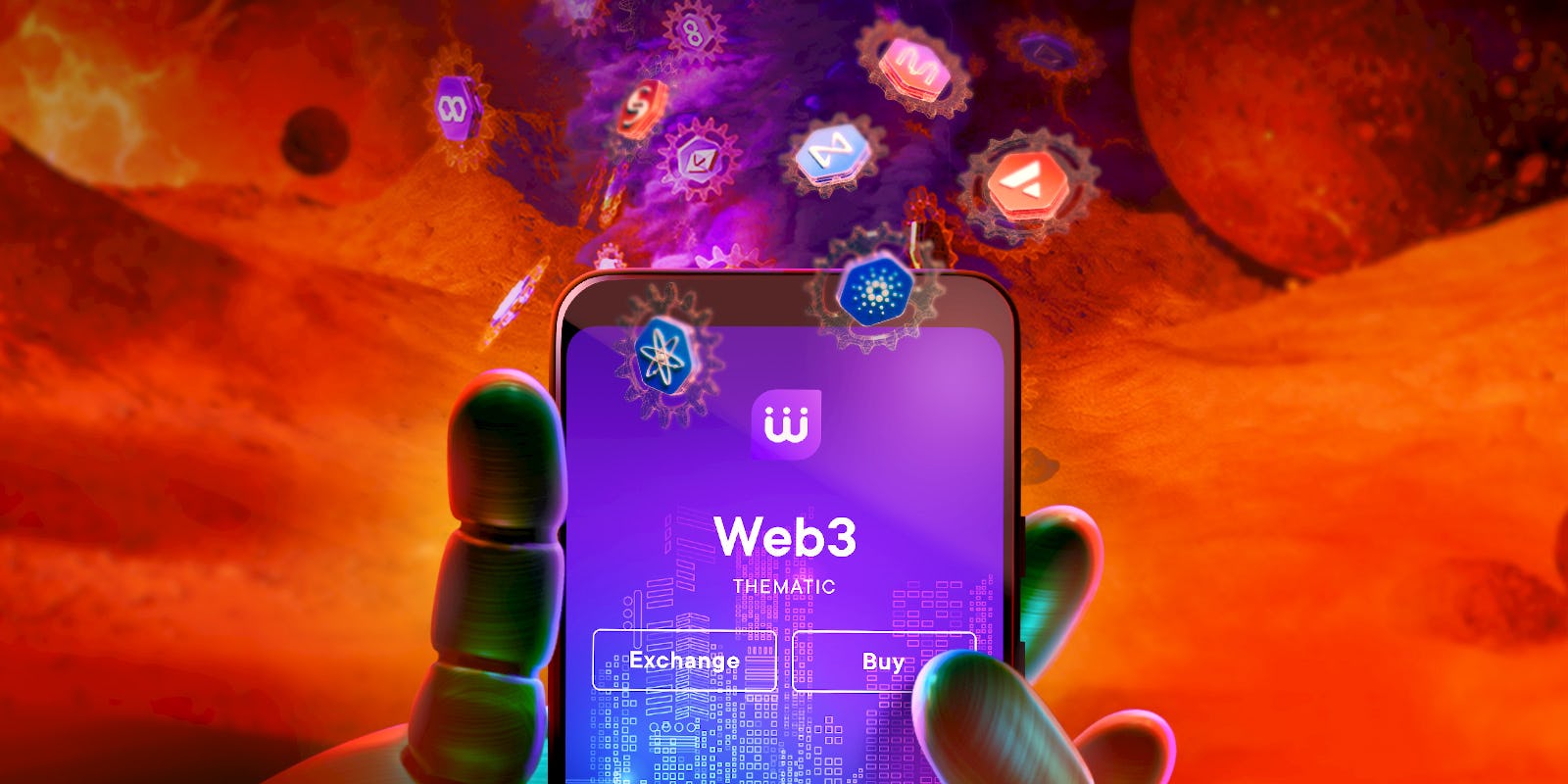 Houston: Thematics has landed!
After much passionate work we are excited to launch Thematics to our beloved community of SwissBorg app users.  
We feel this represents a huge milestone both for us as a company, for crypto in general, and  in the history of investing and finance. The SwissBorg Thematics took time to build because we are obsessed with quality and wanted to make sure that we presented the best possible version of the innovation to the market. Now that we have hit the launch button we couldn't be more fired up! 
This state-of-the-art feature in our app gives access to handpicked automatically re-balanced  crypto-bundles. These bundles will follow a theme so the user can pick a bundle that suits them. 
The first Thematic SwissBorg is deploying off of the mother-ship is the Web3 bundle which consists of the top Web3 picks from our Techmatics team, chosen for the quality of their tech, teams, vision and their endurance in the market.
The 13 Web3 tokens in SwissBorg's first bundle of cryptos are: DOT, SCRT, ATOM, ETH, MATIC, MINA, KSM, ADA, AVAX, NEAR, CELO, SOL, CHSB.
You invest, we do the rest
Whether you are new to the game or a multi-market-cycle seasoned DLT veteran, with one tap you instantly diversify your portfolio with SwissBorg expert chosen bundles that would take tons of time and research to know and invest in alone. 
With so many choices out there, getting into digital assets can be challenging. We act as your research team finding the best of the best with weekly Automatic Rebalancing where we buy low and sell high for you. Thematics bridges the gap between current trends and your investments, allowing you to be on top of a fast-moving crypto market without lifting a finger!
Like any service out there, with fees, we have done our best to keep them as low as we can and 100% transparent, fully explained in the app and easy to find.
Kudos to the 'buidlers'
We have to say a bit about our clever and determined Thematics team who have been tirelessly building to bring this cutting-edge feature to the crypto space. We have seen and worked through many firsts to bring Thematics to life, and we could not be more proud of the team who did it!
What's next?
We are excited to be working on Rewards for Thematics where app users tokens can be staked and earn yield. Beyond this, more Thematics will be released to the community as we continue develop the exciting themes our community of app users want to see offered. 
The future is bright, and with Thematics it just got brighter.  
With Thematics on your side, you don't  just invest and diversify - you do it smart!