Announcing SwissBorg's new Premium accounts: Community and Genesis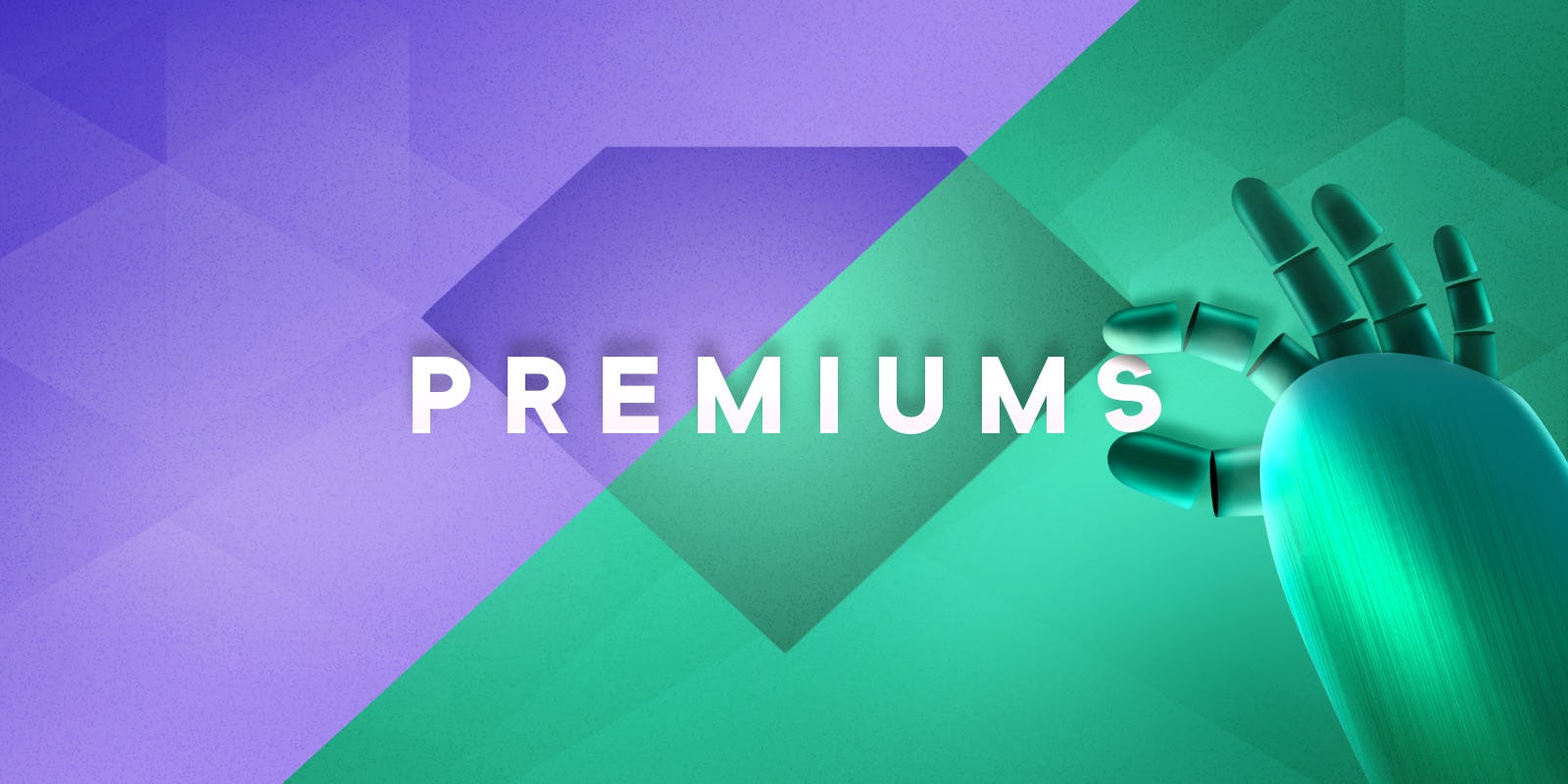 Jacqui Pretty
Head of Marketing
The CHSB Yield 2.0 has come to a close. For the latest updates, please refer to this page. Thank you for your participation!
With the SwissBorg app's first birthday approaching, we're excited to announce the upcoming launch of our new Premium accounts: Community Premium and Genesis Premium!
These accounts have been developed in response to numerous requests from the SwissBorg community to create a Premium account that is more accessible to all. With this in mind, the Community Premium account will cost just 2,000 CHSB, and will come with the benefits of fees of 0.75% on all exchanges, and a 1.5X multiplier yield wallets on CHSB, USDC, BTC, ETH, BNB and DAI!
Meanwhile, Genesis Premium is an upgrade of our existing Premium account, which comes with the benefits of:
0% fees on CHSB, BTC and stablecoin exchanges

- Premium users have saved over $7,000,000 in fees over the past year!

2X the yield on all CHSB, USDC, BTC, ETH, BNB and DAI

- Premium users have earned yields of up to 31.22% p.a. on USDC, and up to 7% p.a. on CHSB.

Early access to new features

- Premium users were the first to get access to the USDC Smart Yield wallet, and will be the first to know about many new features coming up.
For Genesis Premium, we are upgrading the account by offering 0.25% exchange fees on all other assets in the SwissBorg app - ETH, BNB, five DeFi tokens and all future tokens that are added to the app! Genesis Premium users will also be protected by a 20M CHSB Safety Net, along with a range of other benefits.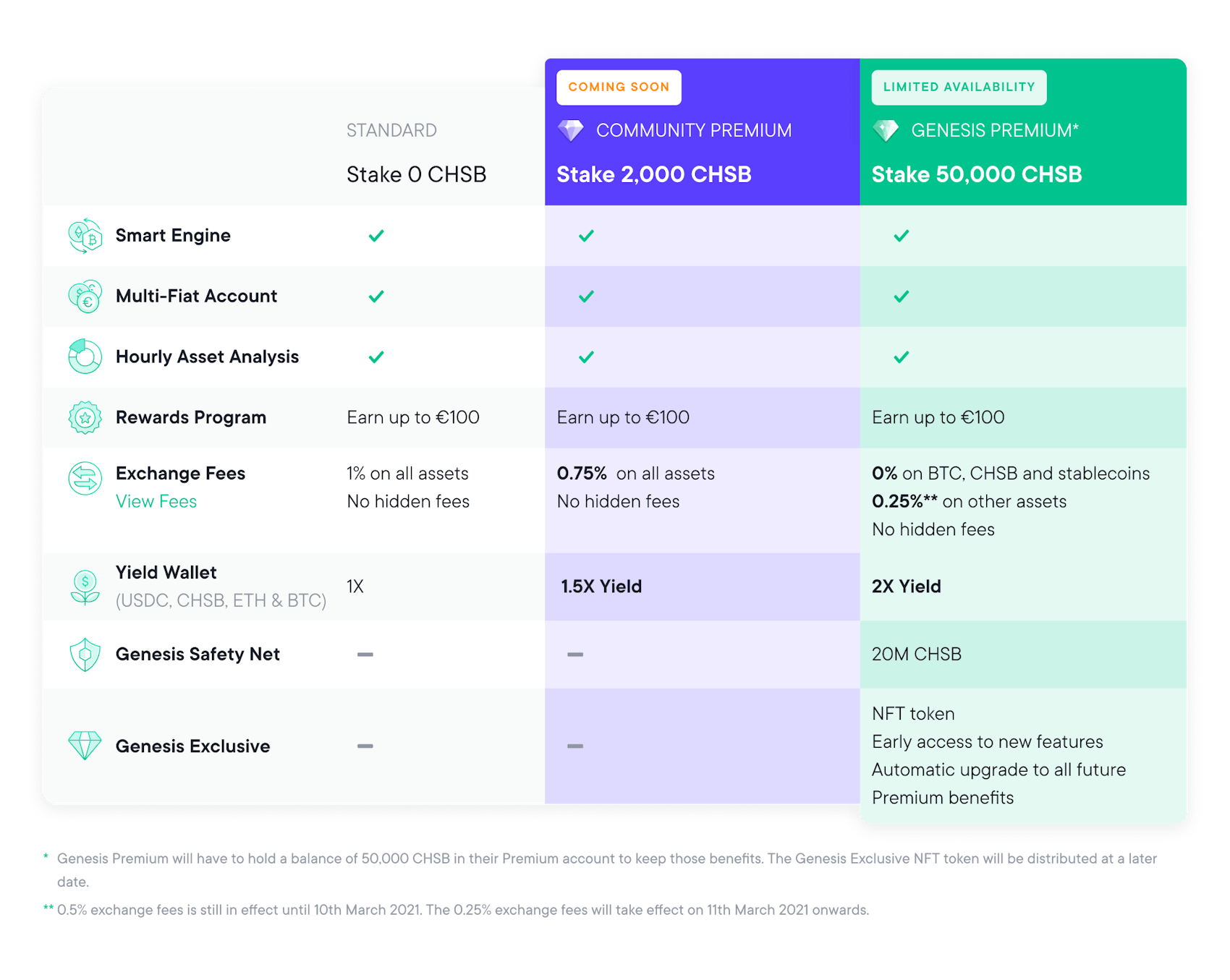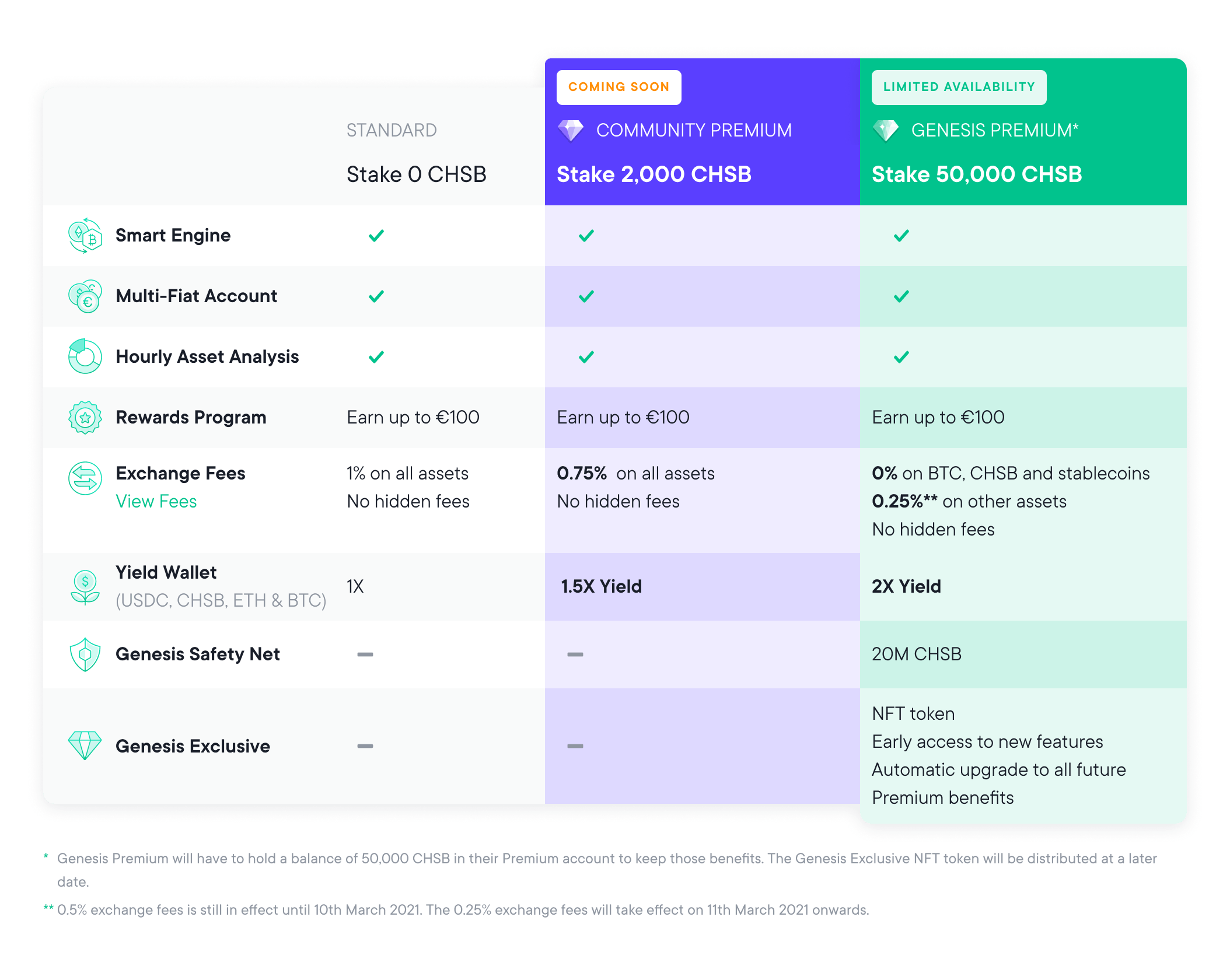 How can you access Genesis Premium?
The Genesis Premium account is our way of saying thank you to those who have supported us by staking CHSB in the early days of our app. Because of this, all existing Premium users will be automatically upgraded to Genesis Premium, and will get the benefit of lower fees from 11th March, 2021!
Note that Genesis Premium is designed to be special reward for those who supported us early on, which means it will only be available for a limited time. So, if you're interested in getting all the benefits listed above, now is the time to upgrade!
Note that you will only retain the benefits of Genesis Premium while you continue to stake your 50,000 CHSB. If you choose to unstake, you will be able to stake again in future for other Premium accounts, but you won't be able to access the benefits of Genesis Premium anymore.
When will the Community Premium account be available?
Our tech team is currently hard at work on the new Community Premium account, with plans to launch it in the coming months.
Will there be other Premium options in the future?
Our plan is to launch a range of Premium accounts, so that all users with the desire to stake CHSB will have the option to do so, and will have the option to choose the benefits that will best help them manage and grow their wealth.
We will be sharing more information about new Premium options as they become available. Keen to stay up to date with the latest developments? You can see what we're working on in our roadmap.
Ready to go Premium, and get an automatic upgrade to Genesis Premium? Go to the Premium screen in the SwissBorg app to get started.