2020: The Year of SwissBorg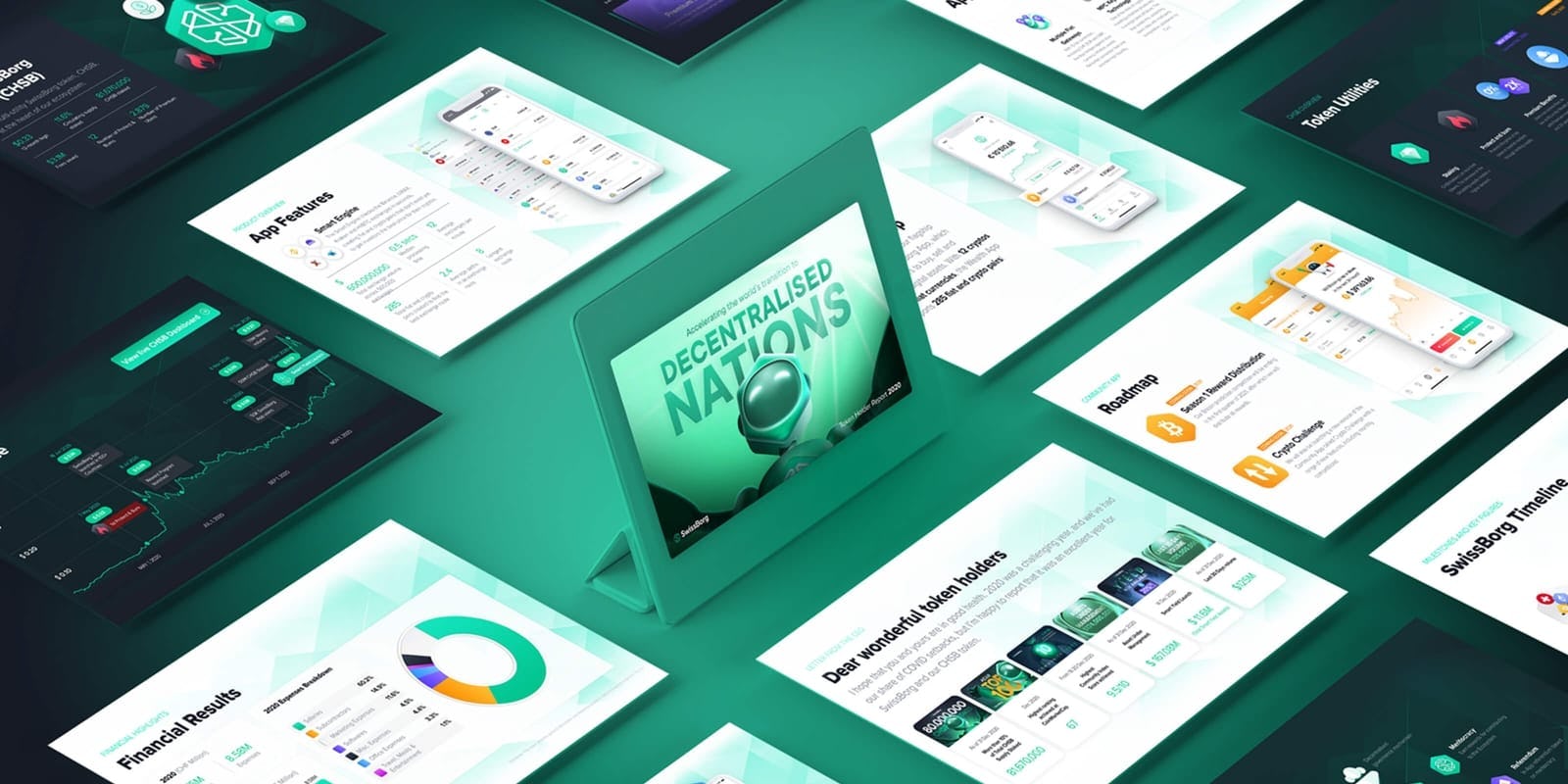 Cyrus Fazel
Founder and CEO
Dear wonderful token holders, 
First and foremost, I hope that you and yours are in good health. Even though 2020 was a challenging year for the world, and we've had our share of COVID setbacks, I'm happy to report that it was an excellent year for SwissBorg and our CHSB token, which you can see in our latest token holders report. 
2020 was also one of the best years for blockchain with the boom of DeFi and CBDCs; some of the biggest fintechs, like Paypal and Visa entering the scene; and more institutional investors pouring funds into crypto. 
As you know, we launched our flagship product, the SwissBorg app, and are grateful to have received great feedback and praise from our community of app users and a growing number of experts. 
The SwissBorg app is one of the best and most easy-to-use platforms for the on-ramping of fiat currencies and the exchange of Bitcoin and other supported assets. We are happy to be the best place to onramp CHF, serving our local community in Switzerland and helping more of our fellow citizens join the digital asset revolution. We also launched our best-in-class Smart Yield account in December, which we believe will be a gamechanger for our token, increasing the benefits of its staking utility by offering Premium Account holders 2X yield. 
We are very proud of the fact that we are one of the best crypto wealth management apps, but we're even more proud of our community's faith in us and how they advocate for us ceaselessly. 
Our CHSB token, the heart of our ecosystem, is the best reflection of the quality of our products and services, the expertise of our team, and our bond with our community. It climbed 2,700% in the charts in 2020 and is among the top 80 on CoinMarketCap as I write this. We will continue adding new utilities with reward incentives or delegated governance models. 
Our gamified Bitcoin prediction app, the Community App, now has over 170k players helping the cryptosphere reach its goal of mass adoption by providing our players with a free and zero-risk way to learn about the crypto market. 
Staying true to our promise of meritocracy, our community is increasingly engaged in our DAO platform, where they can earn by contributing to our project. We keep everyone updated on our progress with the utmost transparency through our weekly Pow Wows and periodic AMAs. 
Despite the lockdown caused by COVID-19, we are fortunate to have been able to provide some of the best online educational entertainment or edutainment with our increasingly successful YouTube program: Cryptonites. 
It was a great year for SwissBorg in terms of team growth. We are now more than 75 professionals and experts working hard to keep our promise to you. 
We are getting close to our goal of democratising wealth management by making it fair, fun, and community-centric. In our 2019 token holder report, I told you to buckle up, as we would take off. Well, I am even more confident to tell you that in 2021, we will be mooning then Marsing.
In 2021, our goal is to become Europe's top crypto wealth manager with over half a billion in assets under management, get CHSB into CoinMarketCap's top 50, and deliver the best investment experience. But our top priority is to nurture our loving relationship with YOU, our SwissBorg token holders. 
See what's coming up next on the roadmap
Roadmap