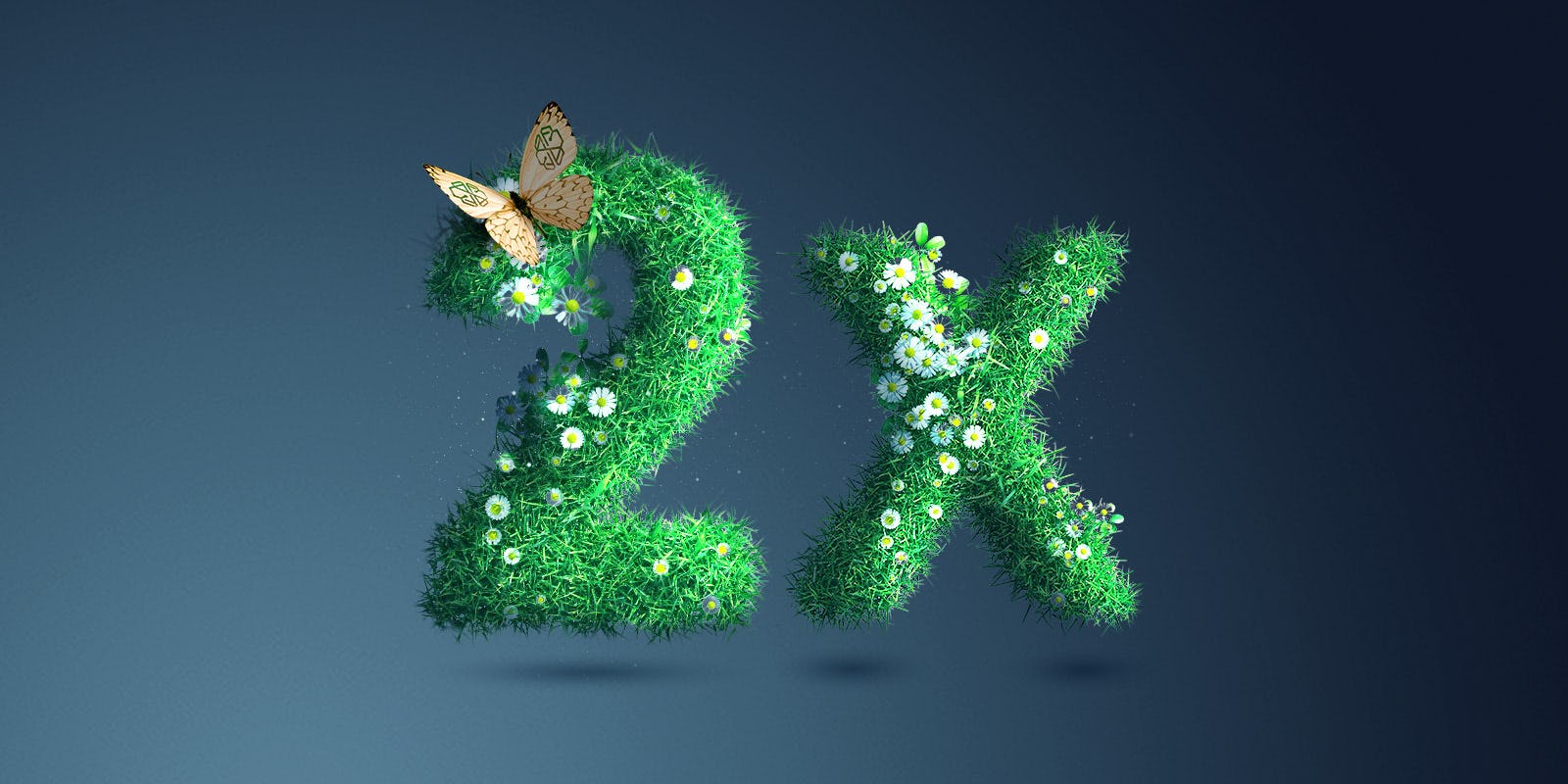 Jacqui Pretty
Head of Marketing
The CHSB Yield 2.0 has come to a close. For the latest updates, please refer to this page. Thank you for your participation!
To celebrate the launch of the CHSB Yield 2.0 program, we're doubling the value of our Rewards Program, as well we're offering you the chance to win 2,000 CHSB!
With yield of up to 30% p.a. for your first 2,000 CHSB, we think as many people as possible should have the opportunity to grow their wealth. And, by spreading the word, you can be rewarded as well.
Normally, the SwissBorg Rewards Program gives you the opportunity to earn Rewards Tickets valued between €1 and €100 in CHSB every time you refer a friend to the SwissBorg app! You can find your invite link by tapping on the Rewards icon in the bottom-right corner of the app.
The best part? Your friend will also get a Rewards Ticket!
From 22nd November 2021 until we spend our budget of $250,000, we are doubling your potential rewards, as well as the minimum deposit required to qualify.
This means you can earn anywhere from €2 to €200 in CHSB for every friend who deposits €100 or more.
Here's how it works:
Share your invite link once the promotional period starts on November 22nd

Your friend downloads the app and makes a deposit of €100 or more (or the equivalent in any asset available in the SwissBorg app)

Both of you will receive a Rewards Ticket. Scratch your ticket to reveal your CHSB prize, which will be 2X what you would have received outside the promotional period

Keep sharing to earn more rewards!
How to enter the lucky draw
Beyond doubling your rewards, we are also offering 10 lucky community members a 2,000 CHSB prize.
We believe that CHSB Yield 2.0 is a game-changer in the crypto space - one that gives everyone the opportunity to accelerate their wealth, regardless of their starting point. With extra-high yields for your first 2,000 CHSB, the program gives new investors the opportunity to go Community Premium faster, which will empower them to earn even more with a 1.5X yield boost across all yield-eligible crypto assets in the SwissBorg app.
Because of this, if you refer a friend to the SwissBorg app, and that friend then puts funds in their CHSB yield wallet before the end of the rewards boost (we will let you know when we're close to hitting the $250,000 budget!), you will go in the draw to win 2,000 CHSB. 
That's enough to upgrade to Community Premium, or enough to max out your first CHSB yield tier.
Best of luck!