SwissBorg transfers 200m CHSB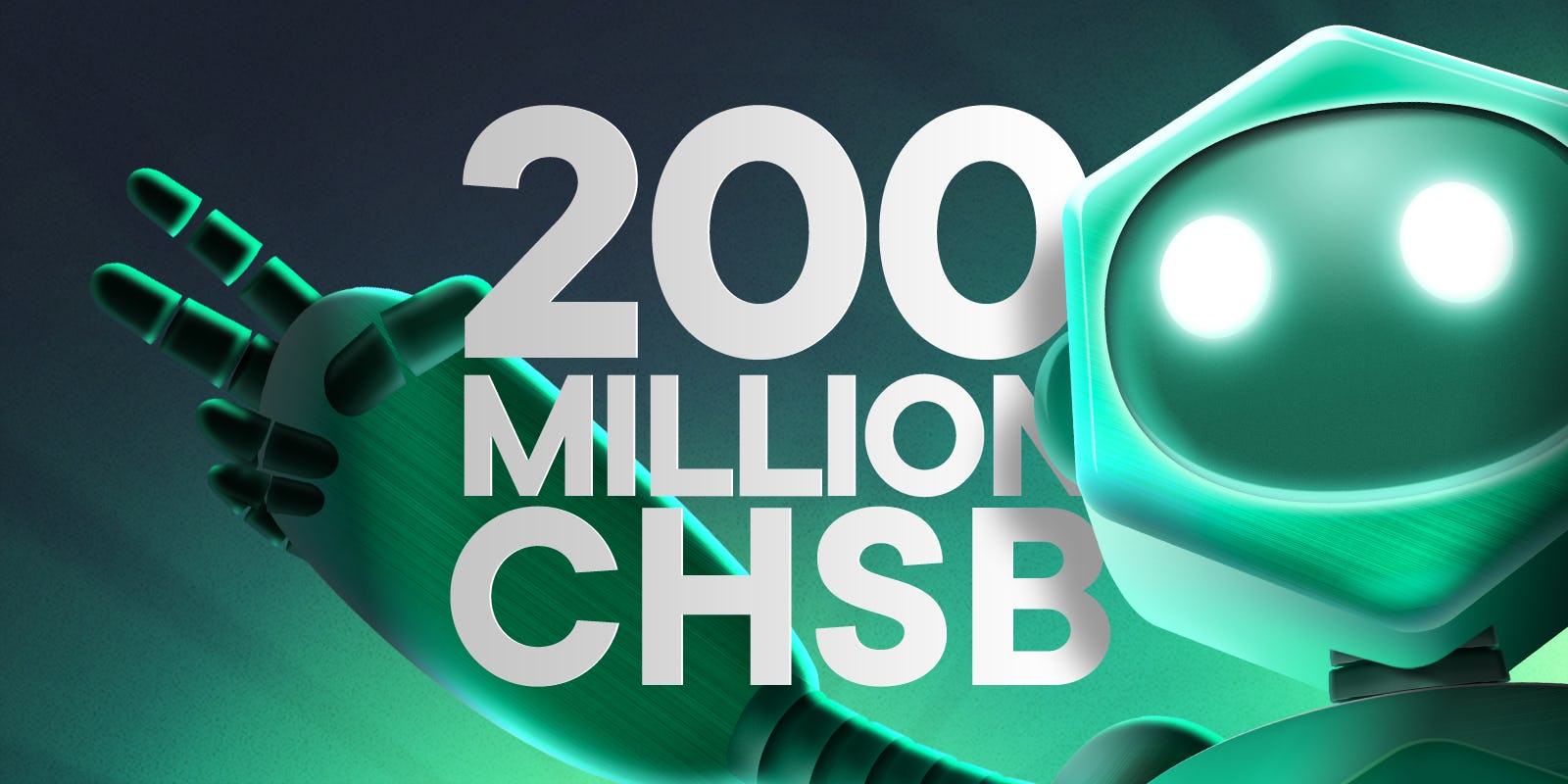 On October 1st, 2020, we transferred 200 million CHSB tokens from our hardware wallet to our custody provider Curv, whose services we use in the SwissBorg app.

We made this transfer because we believe Curv and our Wealth App have the best security protocols available. Protecting our own assets with the same technology we use to protect our community's assets demonstrates our faith in the product and our willingness to treat our assets like those of any token holder. 

We have no intention of selling these tokens - we are simply choosing to keep them in the most secure wallet available, protected by MPC keyless technology. You can monitor the movement of these tokens at the following link:

https://etherscan.io/address/0x6864A946D9f61af1971cf91573262ddb4618A2b6
MPC Keyless technology

Keeping assets secure is the foundation of any financial organisation's products, services and reputation. Yet even the safest smart wallets rely on private keys, leaving their users vulnerable to a single point of failure. If that private key is lost, forgotten or stolen, so too is the user's investment.

This is why we invested in multi-party computation (MPC) technology. Pioneered by Curv, MPC technology involves multiple parties performing mathematical computations, which results in data being split into multiple encoded parts. These parts come together to compute a public key and wallet address, which can be used for depositing digital assets.
Ultimately, MPC technology doesn't rely on a private key, which eliminates the single point of failure, meaning our community members' investments are protected by the highest grade security available.

Upholding transparency
One of our core values is transparency, and we are committed to communicating openly and honestly with our community.

Transparency is built into our product, with features like the Smart Exchange Report showing the exact path your exchange took, and Portfolio Analytics clearly outlining any fees paid rather than hiding them in exchange rates. It's a part of our team ethos, where management leads by example with our founder, Cyrus, sharing weekly updates with the team and the community on SwissBorg's progress.

And it's at the core of our communication, where we share decisions like this up front, rather than waiting to be asked.

We are proud to belong to this community and are looking forward to building bigger and better things together. Thank you for helping us build the future of finance.