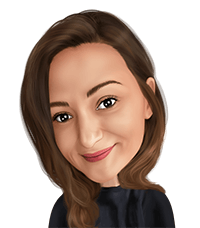 Jami Sabety-Javid
Marketing Manager
On June 10th, 2022, Justine Lamberger, Legal Counsel, and Viktor Dimov, Junior Legal Counsel hosted our very first Legal AMA. The team answered community-submitted questions related to the regulatory framework of the blockchain industry, utility vs. security tokens, and more.
Let's take a deeper dive! 
How large is your team? How are the roles on the team distributed? - Viktor Dimov 
At SwissBorg the legal department AKA our Legal Eagles consists of 6 people, who are evenly distributed between the Corporate and Regulatory fields of law. 
The corporate side of the team deals with drafting and reviewing all sorts of agreements, terms and conditions, and many other documents. And the regulatory side drives our licensing efforts, which involves coordinating between many departments, preparing the necessary documentation, and communicating with the regulators. Regulatory legislation plays an important role in shaping SwissBorg's products, to ensure that we are 100% compliant with the applicable laws and regulations.
What are the legal challenges we currently face in order to list tokens considered as "security tokens"? - Justine Lamberger 
In the traditional sense, security is a type of financial instrument, for example, a company share, a bond, or an option. In other words, it is a traditional investment asset. From the legal point of view, a security token is the same as a security in the mainstream market, only it is issued on the blockchain and in a digital form. When investors purchase a security token, they are buying equity, bonds, or derivatives.
This means that all the traditional regulations applicable to financial instruments also apply to security tokens. In order to provide financial services on securities, such as listing them or providing custody, it is necessary to have an investment firm license issued by a financial regulator - which is a heavy requirement. 
What are the main reasons behind the decision to not introduce SwissBorg to the US? - Viktor Dimov 
The US market is very appealing - it's massive, homogenous, and has a fantastic crypto community. However, entering any new market is a strategic decision that the management team has to make, and legal is only one of the many aspects that have to be taken into account.
With our current licensing strategy, our goal is to bring as much value as possible to the SwissBorg community in our core market, that is Europe, and allow for an extensive and innovative product suite.  
Are there any regulations you're looking forward to?- Justine Lamberger and Viktor Dimov
Justine 
EU Regulation! The impact of the EU regulating crypto assets is major because it will harmonise the regulation at a very large scale (all EU), reducing much of the legal uncertainty and driving the future of democratisation. There are two parts of EU regulation under consideration, the Pilot regime, and Markets in Crypto-assets (MiCA). 
Viktor 
The United Kingdom is currently having discussions on how best to regulate crypto and is on track to becoming an important hub for the crypto industry. The UK is exploring ways to bring stable coins within the regulatory perimeter and to recognize them as a form of payment. It will be interesting to monitor the UK's approach when compared to the EU regulations to come. 
Interested in learning more?
Tune in here to watch the whole show!