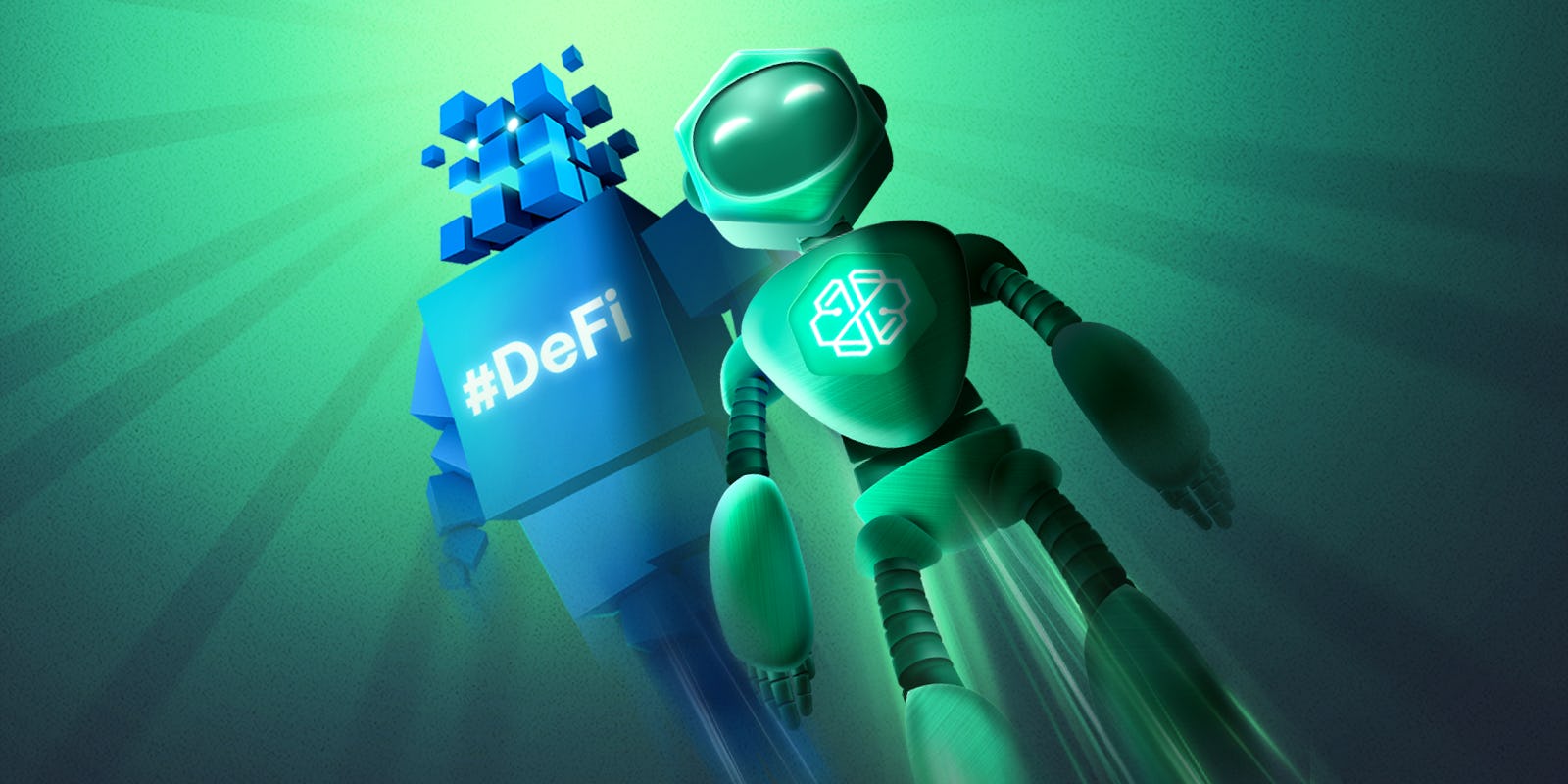 Anthony Lesoismier
Founder, CSO
According to crypto expert, Tim Draper, "when politicians are printing trillions of dollars willy nilly, People don't trust the value and it simply accelerates the migration away from fiat political currency like dollars or pesos and toward undilutable decentralized currency you can trust like bitcoin."
The more governments print paper money, the fewer people can trust them. DeFi, or the decentralised finance movement, uses traditional financial instruments such as loans and credits in the decentralised cryptocurrency space, providing an alternative to traditional financial institutions.
The biggest advantage of DeFi is that those hodlers who have digital assets staked can loan to those who need them and make high returns. Those who borrow, in turn, have more leverage to invest by accessing a new line of credit that comes directly from another individual,  All of this is done with a P2P smart contract on the ethereum blockchain which is validated by the blockchain community instead of a central bank or authority.
Why do we love DeFi and consider it an offspring? Because we created and are growing SwissBorg as a platform that merges the off-chain and on-chain worlds. Disrupting centralised banking and finance was our motivation. Our goal, however, is not to throw out the baby with the bathwater but to preserve what was good in the traditional world of finance and making it better and more equitable.  
The drawback with DeFi platforms is their complexity. An individual has to own multiple wallets, interact with smart contracts and own ETH tokens in addition to paying potentially skyrocketing transaction costs. While their ecosystem removes intermediaries and creates yields for stable coins, they are not user friendly and accessible for mass adoption.
Here's where SwissBorg contributes by bridging the gap between two approaches and making DeFi more accessible. A DeFi that befriends traditional finance (CeFi) reflects our vision of a new space where more people can engage in finance, circumventing a third-party authority, while still benefiting from traditional financial instruments and strategies.  
Our first attempt at decentralisation was holding an ICO where 24k contributors from every corner of the globe helped us launch our project. We followed the ICO with two pathbreaking decentralised voting Referendums where a record number of more than 6000 individual wallets participated. We spent two years building a team and a showcase product, a crypto wealth management platform, that would make crypto investing easy for everyone.
But we did more. We kept our promise of nurturing an ecosystem and engaging our community in our development and decision-making. We ran two of the earliest referendums on the blockchain allowing our community of token holders to decide the form and direction that our crypto wealth management app should take.
We don't want to grow alone; we want to lift a tribe. We have created a DAO platform where our community members contribute and are rewarded for using their individual or collective skills to perform tasks or implement projects. At SwissBorg we are excited about offering, in the very near future, interest-rate products in our all-in-one smart wallet, the Wealth app. We hope to be able to combine interest rates and token investments into an intelligent and very easy-to-access investment product. Because we believe to reach more people and achieve mass adoption, bridging the old and the new to provide the easiest and simplest solution is the best approach. You cannot replace the elitism of the old world of finance with the complicated technology of DeFi. If you truly want to help the masses you need to simplify the disruption.