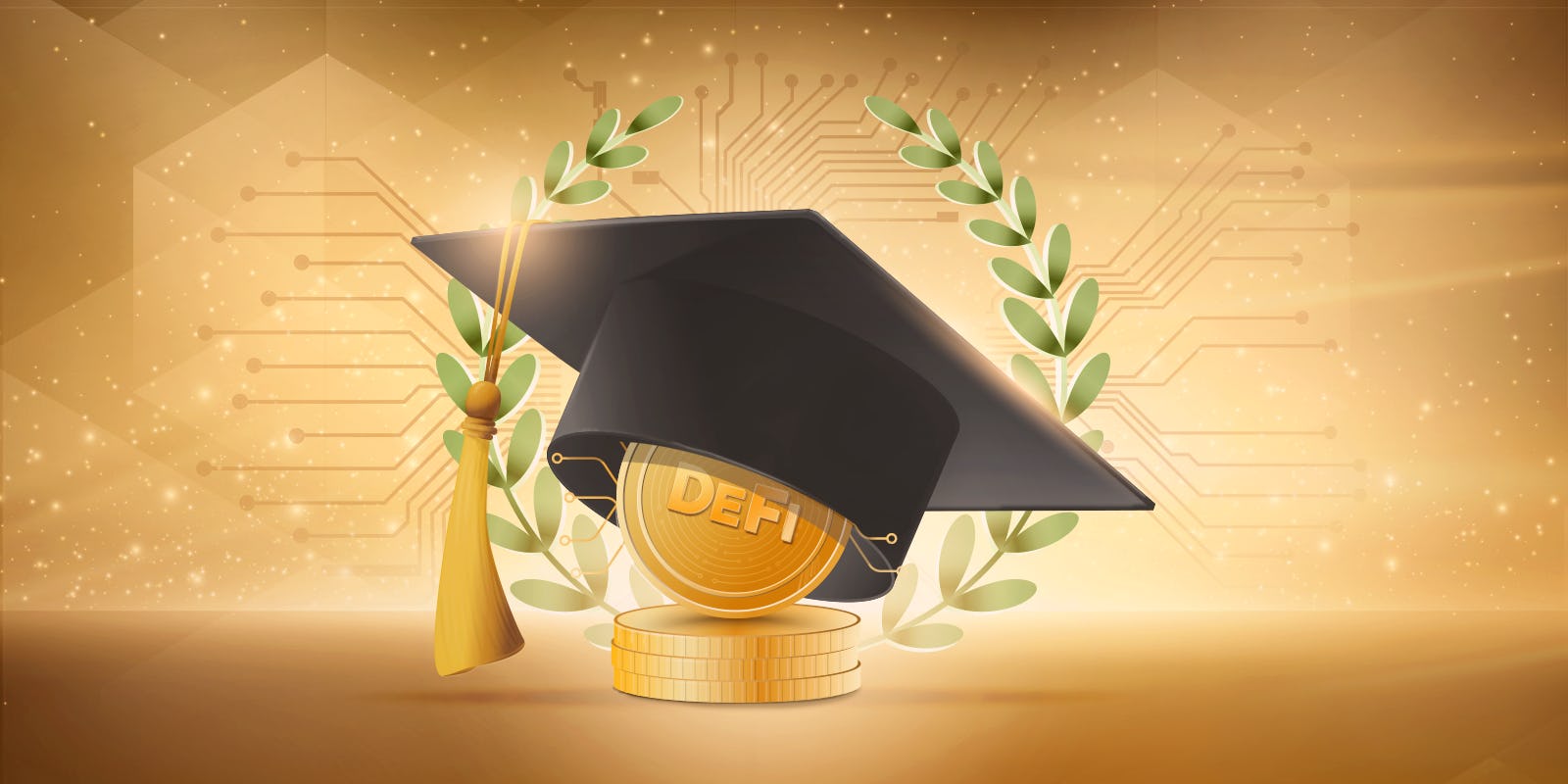 Nicolas Rémond
Chief Technology Officer
We're very happy to announce that SwissBorg will be awarding a Doctoral Research grant to two PhD candidates at Imperial College London under the supervision of Arthur Gervais. The goal is to help accelerate our efforts to gain a strong footing in the decentralised finance (DeFi) space. If you're an extremely talented and passionate student, reach out and apply for this unique opportunity!
We first began our journey with the launch of our ICO in 2017/2018 with the aim of making crypto assets more accessible to the public. At the time, there were no good technical solutions for investing in crypto. Bridging the on-chain and off-chain worlds was an ambition of ours that we could only achieve with a centralised team. 
However, born on the blockchain, we are firm believers in the power and promise of decentralised finance. With the advent of DeFi and the adoption of financial products in the crypto space, we see a great opportunity. The addition of Smart Yield wallets to our crypto management app is witness to the fact that we want to move in the direction of DeFi.
The SwissBorg PhD grants will be allocated to two doctoral students who will pursue their research under the direction of Arthur Gervais of Imperial College, London. Gervais is one of the foremost authorities in this new field and is leading the Decentralised Systems and Security Group at Imperial College. His research concentrates on the security, privacy, and financial aspects of decentralised systems, focusing on quantifying and systematising system properties. His many scholarly papers, such as, On the Security, Performance and Privacy of Proof of Work Blockchains, are amongst the most pioneering in the field. 
About his work with the SwissBorg grantees, Gervais says, "I am delighted to collaborate with SwissBorg enabling talented students to expand our knowledge and opportunities in DeFi."
The two PhD studentships will help us find financial solutions for crypto wealth management and accelerate our expansion into the DeFi space. One may focus on risk management in the DeFi space, while the other may focus on on-chain crypto wealth management using structured products.  
Through sponsoring these PhD programs, we aim to empower the SwissBorg ecosystem and contribute to the development of the crypto space by helping researchers build new approaches, tools and infrastructure to create impactful and path-breaking technology.