New SwissBorg Premium tiers: Yield boosts and lower fees have never been more accessible!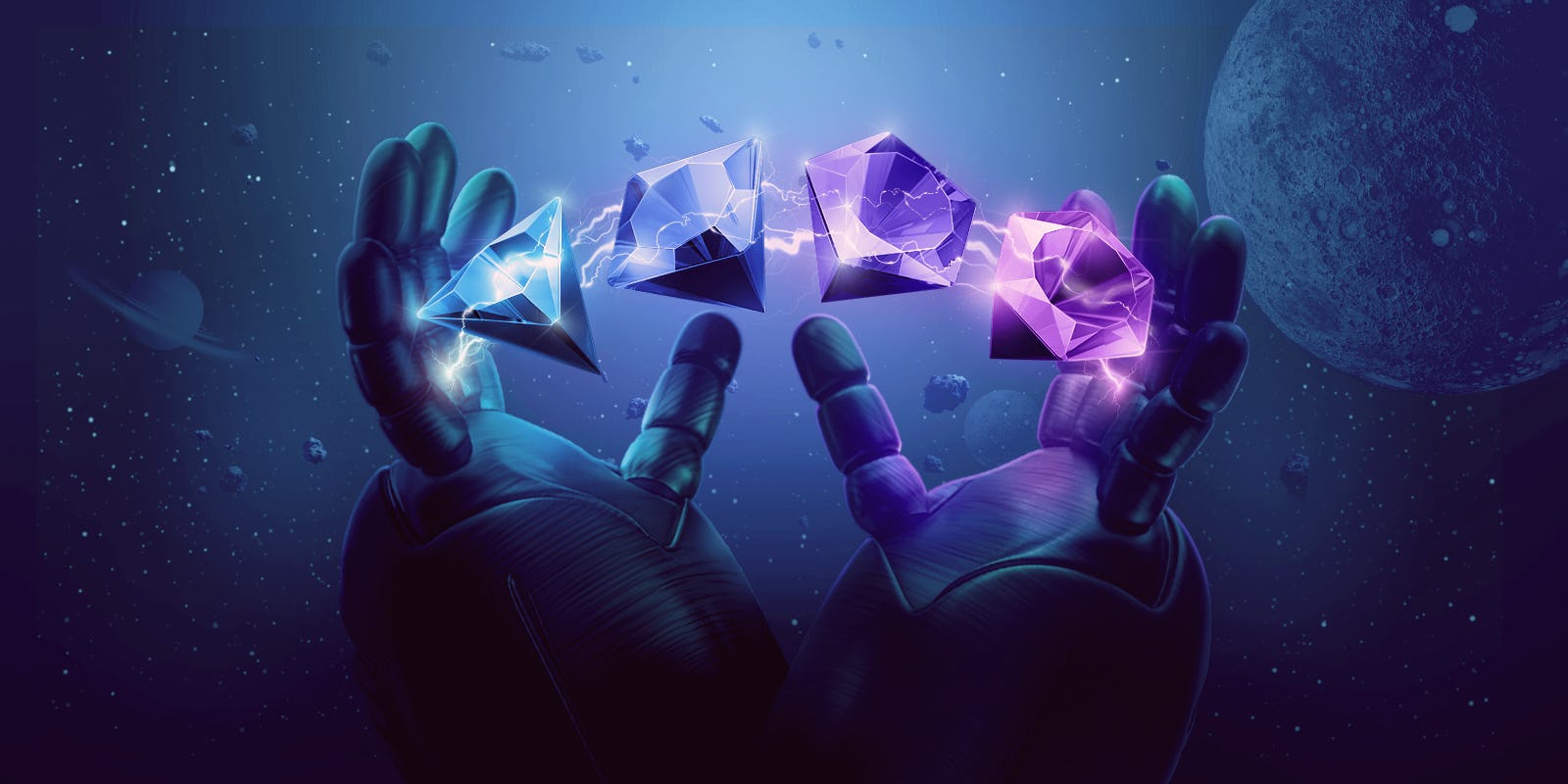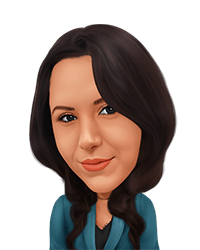 Dzenana Kajtaz
Content Marketing Specialist
Attention! Attention! Please give a warm welcome to our two new Premium tiers - Explorer and Pioneer.
Yes, you heard that right. As of June 9th SwissBorg will offer two new Premium tiers, making the coveted Premium status more accessible and the progression through the SwissBorg ecosystem a smoother process. 
Following the example of our existing Premium tiers, Explorer and Pioneer will come with a range of benefits, including a yield boost and lower fees, all intended to put you on a faster route to growing your wealth.
Curious to learn more? Follow along with this article and meet the new, improved, and more inclusive SwissBorg Premium!
Why the need for change?
Our community is one of the strongest in the crypto space. It is also ever-growing, and with more people joining it, the previous systems we put in place require updating.
The Premium tiers restructuring will enable us to improve our old system comprised of two tiers, Community and Generation, and one closed legacy tier, Genesis.
The first step was increasing the Generation Premium yield boost to 2X, thus allowing new users joining the tier to receive the highest possible yield available in the SwissBorg app.
Now, it's time for step two and the real game-changer - adding Explorer and Pioneer to the mix.
By increasing the number of Premium tiers (open to new users) from two to four, we will:
be more inclusive with affordable tiers

provide each member of our diverse community with a Premium tier option that suits them perfectly

aid the progression of users on their crypto investing journey
So, let's take a closer look at the two new tiers, shall we?
Explorer
At SwissBorg, we believe that Premium should not equal expensive, and that is why our new Explorer tier will cost just 500 CHSB! Yes, it's true. If you lock up 500 CHSB for 12 months, you'll get:
So, if you have just embarked on the journey of growing your wealth with a tight budget and want that Premium push, now you've got yourself the dream deal.
Pioneer
For those of you feeling stuck in the middle - wanting more than what Community Premium provides but not yet ready for Generation Premium - Pioneer Premium is the perfect solution. With a requirement of locking up 7,000 CHSB for 12 months, the Pioneer tier offers:
A 1.75X yield boost

25% off exchange fees on the 40+ tokens available in the SwissBorg app (Standard account holders pay a flat fee of 1% on all exchanges)

4x voting power in SwissBorg's Protect & Choose program

3x voting power in Premium Member token votes
The two new tiers also have some shared benefits, including:
A range of amazing features provided by the SwissBorg app, such as the revolutionary Smart Engine, free deposits, 16 fiat gateways, CHSB rewards program and more

Other perks and bonuses currently in the works.
Note: In order for you to see the new tiers, you will need to update the SwissBorg app on your phone to the latest version. Please keep in mind that depending on where you are located, it might take several hours before the update is available in your Play Store/App Store.
Premium tiers comparison
Now that you've got acquainted with the Explorer and Pioneer tiers, it's time to see how they stack up against the well-known Community Premium and Generation Premium as well as against each other.
But, before getting into the comparison, it's important to point out that Community and Generation are not subject to any changes during this Premium tiers restructuring and that they still come with the same benefits:
50% off exchange fees and a 2X yield boost for

Generation Premium

25% off exchange fees and a 1.5X yield boost for

Community Premium
They also get access to all the features as well as perks and bonuses and have their fair share of voting power in Protect & Choose and Premium Member token votes.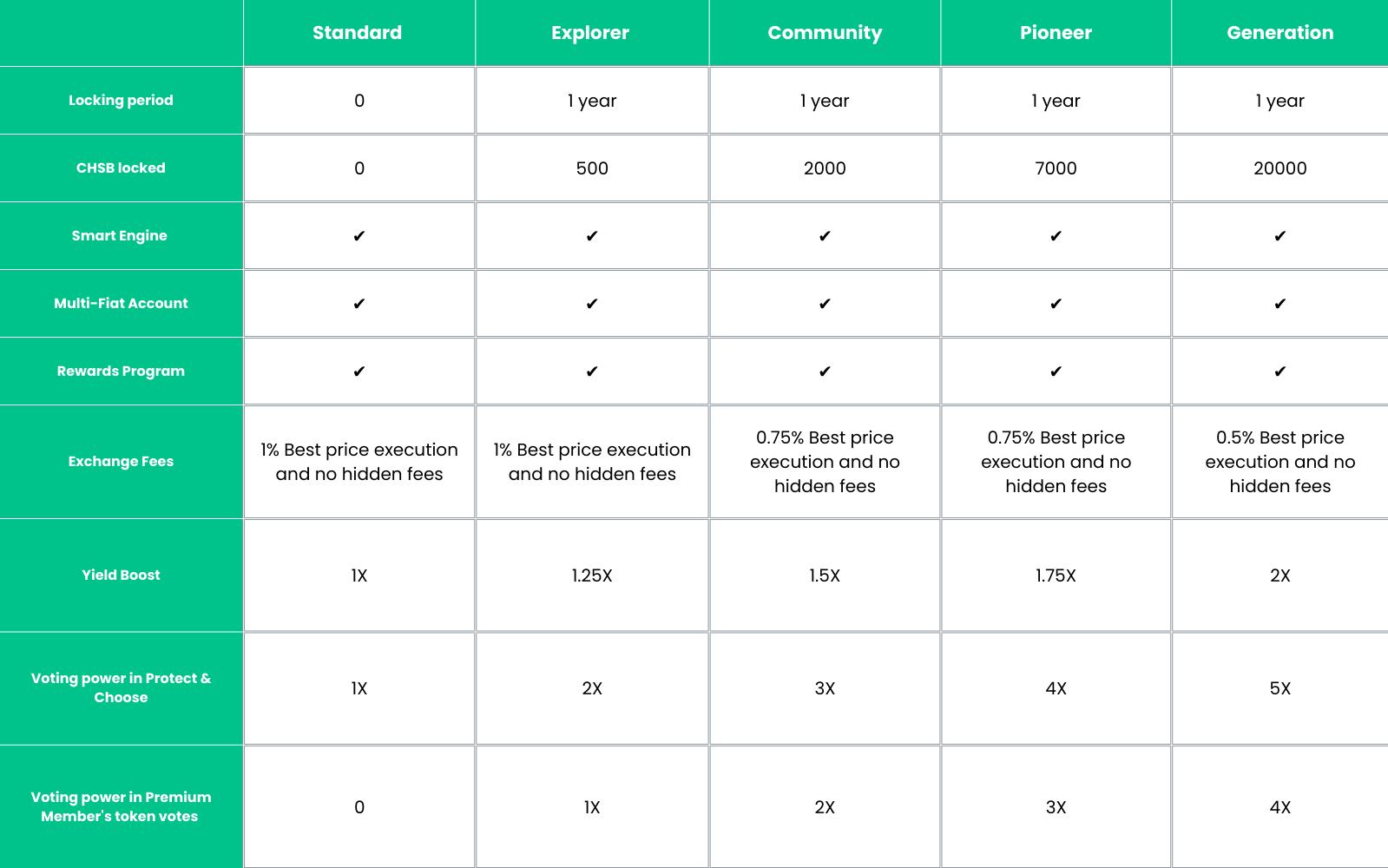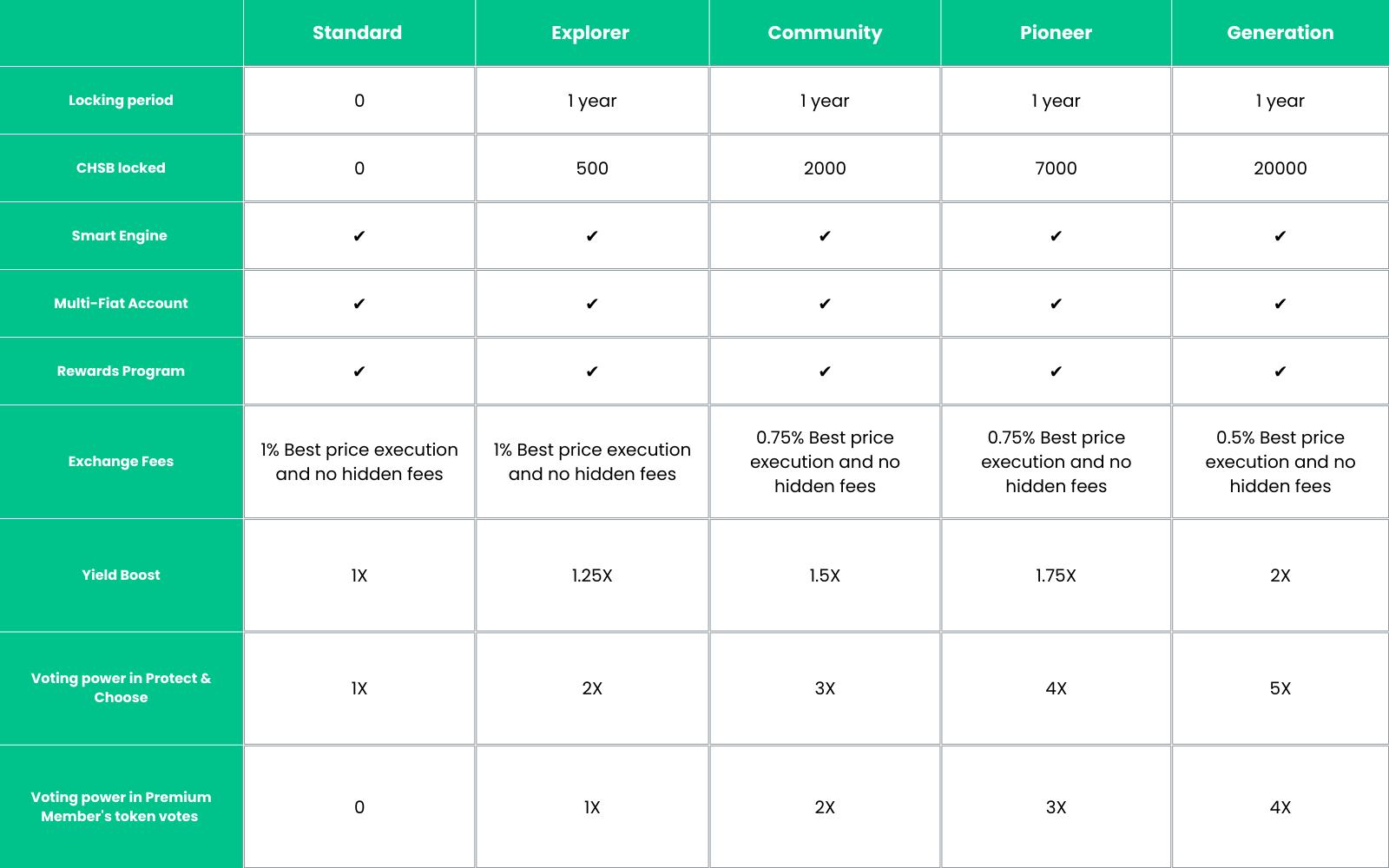 What about Genesis, you may ask?
Regardless of all the changes happening and the fact that it is a legacy tier, Genesis Premium will always receive the best benefits SwissBorg has to offer and, with that, the highest voting power. That is a promise we made in return for the long-lasting support of Genesis Premium members, a promise we intend to keep.
The evolution of SwissBorg Premium
And there you have it, our new Premium tiers system finally revealed. After all the fun teasing on our blog as well as our social media accounts, we hope you are happy with the new Premium tiers and potentially found an option you want to subscribe or upgrade to.
Remember, the current market conditions are the perfect time to buy the dip and get yourself the Premium benefits you always wanted, so make sure you hurry up!
Switched to SwissBorg Premium? Let us know which tier you went for and why on Twitter!