APE Earn Strategy - Risk Report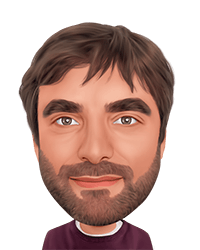 Matteo Bonato
DeFi Risk Analyst


Key Takeaways:
This strategy is a perfect fit for investors with low risk tolerance.

The yield (APY) is derived from APE staking – contributing to the APE ecosystem. 

ApeStake went live on Dec 5, 2022 and staking of APE coins started Dec 12, 2022. 

APE staking represents a very liquid yield-generating investment. There is no lock-up period and funds can be redeemed at any time. 

Risk Checklist

: 
No risk is deemed a concern for this strategy. 
Nevertheless, potential issues could be related to:
Sustainability risk

Yield risk
1. Strategy Explained
The strategy is simple; deposit APE on the provider's staking pool and receive staking rewards. 
Lockup period: None. Assets can be redeemed at any time. 
2. Strategy Risks
Trust Score
ApeCoin (APE) is an ERC-20 governance and utility token used within the APE Ecosystem to empower and incentivise a decentralised community building at the forefront of Web3.
ApeCoin holders govern themselves via the decentralised governance framework controlling the ApeCoin DAO, and have the right to vote on how the holdings of ApeCoin DAO Ecosystem Fund should be used. The APE Foundation administers proposals agreed upon by ApeCoin holders.
ApeStake went live on Dec 5, 2022, with staking of APE coins going live on Dec 12, 2022. 
The protocol currently displays a TVL of around 73 million APE staked – corresponding to around $260 million at time of writing – distributed into 4 staking pools: Apecoin, BAYC, MAYC and BAKC.
So far ApeStake has not been subject to any exploits or hacks. 
The SwissBorg trust score for ApeStake is 'green', meaning the protocol is trustable. 
Our score is 6.5/10 signalling that ApeStake is safe to use.
Protocol Risk
Project Continuity Risk
Overall Continuity Risk is deemed low.
The ApeStake protocol was developed as a collaboration between the Ape Foundation and Horizen Labs, the Web3 innovation team who developed the APE coin. Horizen Labs develops  blockchain infrastructure focused on privacy and scalability. Their platform allows companies and developers to create decentralised applications on its network.
When it comes to staking adoption, the day after APE staking went live, over $30 million in APE was staked.
The token, which is the native currency of the Yuga Labs ecosystem, was airdropped to holders of the Web3 collective's mainstay, the non-fungible token (NFT) collections of The Bored Ape Yacht Club and The Mutant Ape Yacht Club, back in March 2022.
ApeStake was developed directly by the Ape Foundation. Besides being the native token of one of the most famous NFT series, the Bored Ape clubs created by Yuga Labs, APE has been recently added to Gucci's list of cryptocurrencies that are supported as means of payment for their products.
There is therefore little doubt about the future continuity of this token. 
Project continuity risk is set to 1/10. 
Counterparty Risk
Counterparty risk is deemed low. 
Staked APE tokens are locked in the ApeStake protocol in a non-custodial fashion and regulated by smart contracts. This reduces the instance of counterparty risk since no lending or borrowing is taking place. 
Counterparty risk is set to 1/10. 
Liquidity Risk
Liquidity risk is deemed low. 
Funds held by the staking provider can be redeemed at any time – unless a different specific arrangement was agreed upon.
Liquidity risk is 1/10.
Strategy Risk
Complexity
Complexity of strategy is low.
The strategy involves depositing APE, locking it into the ApeStake protocol and earning a reward paid out by the treasury of the Ape Foundation.
Complexity of the strategy is 1/10.
Scalability
Scalability risk of strategy is low.
There are currently over $30 million in APE staked in ApeStake and around 67 thousand APE under management in the SwissBorg app. The total staking allocation for the APE pool is 30,000,000 APE.
With these numbers the strategy is fully scalable. 
Scalability risk of the strategy is 1/10. 
Sustainability
Sustainability risk of strategy is medium.
Staking rewards are paid out in the form of APE tokens by the Ape Foundation, who set aside a part of all minted APE tokens for launch contributions and staking activities.
Because of this allocation setup, the APE staking yield is not 'real' but fully subsidised by the Ape Foundation. 
There are currently 360 million APE in circulation and 30 million APE tokens allocated for the APE stalking pool. A large influx into the staking pool would therefore either put pressure on the allocated APE or on the staking yields. 
Due to this, we conservatively set the sustainability risk to medium. 
Sustainability risk of the strategy is 4/10. 
Yield Risk
Yield risk of strategy is medium.
APE staking rewards are currently floating north of 100%. This type of yield is a clear incentive to stake, and will decrease to 'normal' levels in the future. This levelling out will occur because the APYs will decrease as more assets are added to the pool – and will increase as more assets are withdrawn from the pools, respectively. 
Yield risk of the strategy is 5/10. 
3. Conclusions/Recommendations
APE staking comes with little risk. 
The collaboration between the Ape Foundation and Horizen Lab has created the possibility to stake APE and get APE rewards. 
ApeCoin is a decentralised project inspired by Yuga Labs' Bored Ape Yacht Club project. ApeCoin was created to be used within the burgeoning APE Ecosystem, which is supported by the APE Foundation. The ApeCoin DAO aims to build and maintain the APE Ecosystem in a fair and inclusive way, providing an infrastructure for ApeCoin holders to collaborate through open and permissionless governance processes.
Additionally, the fact that APE staking represents a very liquid yield-generating investment with no lock-up periods and redemption available at any time, gives stakers extra incentive to contribute.
The SwissBorg Risk Team ranks APE staking as a Core investment, one for an investor with some understanding of DeFi and yielding, who is willing to take on a minimum amount of risk – while remembering that there is no free lunch! – in exchange for an interesting reward on APE.