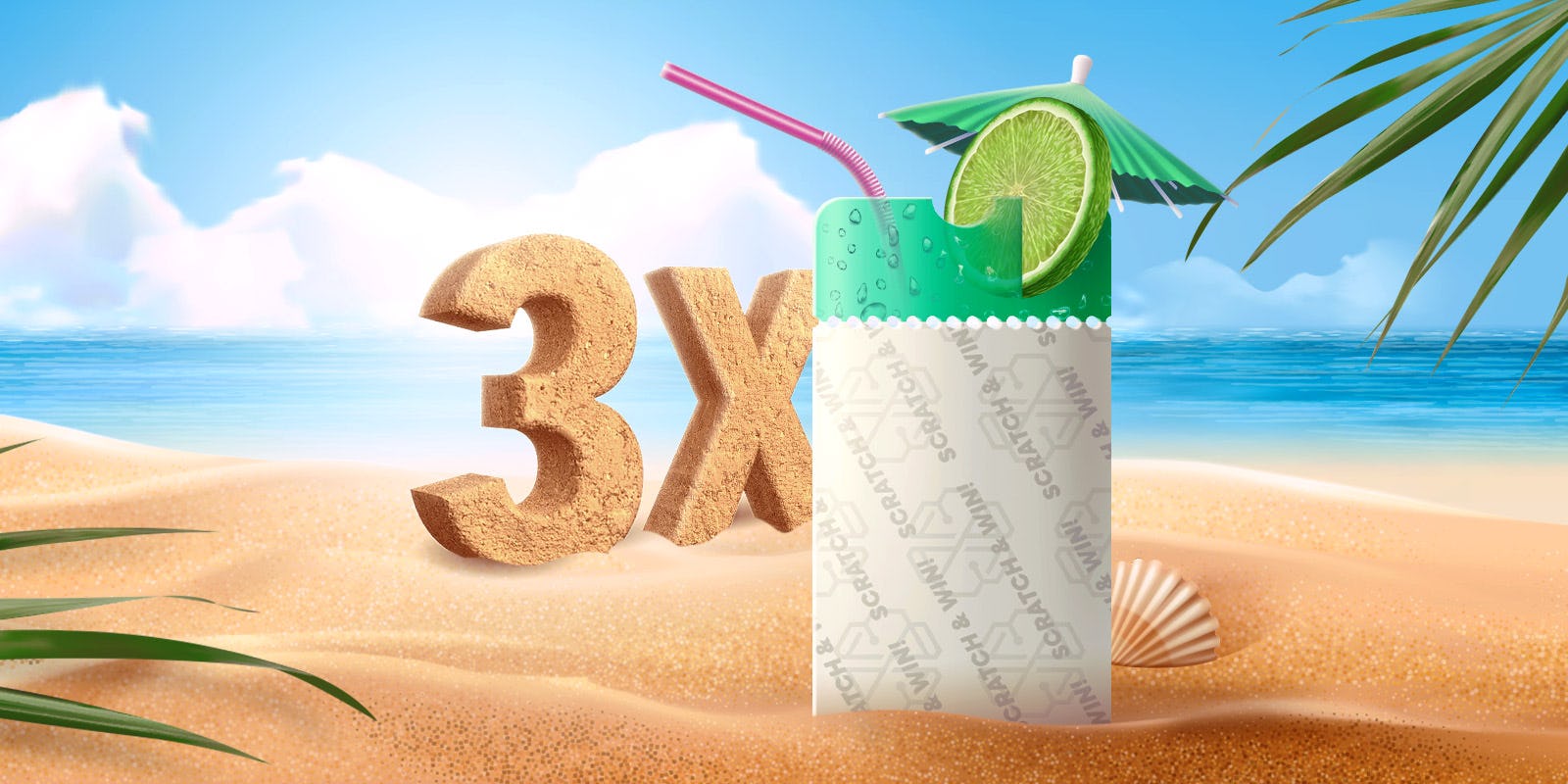 Jacqui Pretty
Head of Marketing
Summer's here, which means many of us are taking a well-earned break. But just because you're on holiday, your portfolio doesn't have to be.
So this summer, we're tripling the value of our Rewards Program! Simply tell your friends about SwissBorg to earn 3X the rewards while you relax.
If you're not already familiar with it, the SwissBorg Rewards Program gives you the opportunity to earn a Rewards Ticket valued between €1 and €100 in CHSB every time you refer a friend to the SwissBorg app! You can find your invite link by tapping on the Rewards icon in the bottom-right corner of the app.
The best part? Your friend will also get a Rewards Ticket!
And for two months from 6th July 2021 (or until 300,000 CHSB is distributed - whichever happens first), we are both tripling the potential rewards, as well as tripling the minimum deposit to qualify.
This means you can earn anywhere from €3 to €300 in CHSB for every friend who deposits €150 or more.
Here's how it works:
Share your invite link once the promotional period starts on July 6th

Your friend downloads the app and

makes a deposit of €150 or more

(or the equivalent in their currency)

Both of you will receive a Rewards Ticket. Scratch your ticket to reveal your CHSB prize, which will be triple what you would have received outside the promotional period

Keep sharing to earn more rewards!
Refer a Premium to go Premium!
At SwissBorg, one of our goals is to grow our community with people who genuinely love our app and support the SwissBorg ecosystem, rather than people who are just looking to earn a reward.
Because of this, we're running a special draw for people who refer someone who upgrades to a Genesis or Community Premium account. 
Simply, if one of the friends you refer upgrades to a Premium account, you will go in the draw to win a prize of 2,000 CHSB - that's enough to upgrade to Community Premium!
There will be 10 lucky winners of this prize, and we will be running the draw at the end of the 3X rewards promotional period, which means you have two months to qualify. Good luck!