2021: The year of growth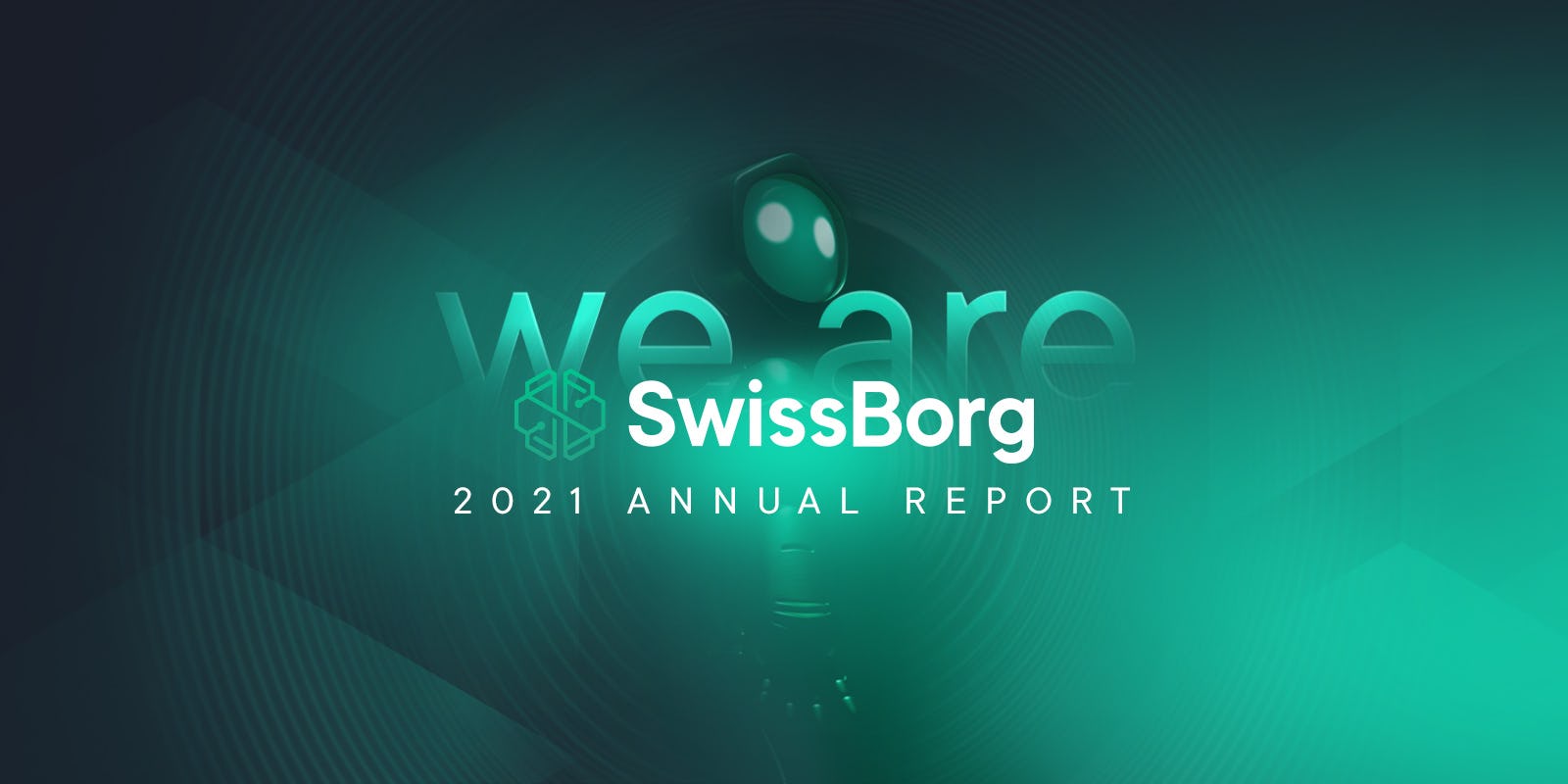 Cyrus Fazel
Founder and CEO
The CHSB Yield 2.0 has come to a close. For the latest updates, please refer to this page. Thank you for your participation!
Dear wonderful token holders, 
The beginning of 2021 saw the crypto market booming, with 200,000 new users joining our community in just two months. Our CHSB token hit an all-time high of $1.65 -  above a mind-blowing 1,300% from its price of $0.12 just one year earlier!
We saw the market slow as we headed into summer, but our team kept growing and building the foundations for significant launches such as CHSB Yield 2.0, the French version of the app, and the migration to Fireblocks. 
To succeed, we need to continue dreaming big! We have many ambitions for 2022, including doubling the size of our team by the year's end. This growth is essential for delivering our ambitious plans which include forays into the Defi, NFT and the metaverse as well as scaling improving our show-case product: the SwissBorg app.
With an office opening in Portugal and the Marketing and Business Development teams building strategies to penetrate new regions in Europe, our expansion strategy will continue in 2022. 
Thank you for your continued support as we buidl the future of finance. The love and respect for our community fuels us and enables us to work passionately every day to realise our vision of a better future.
See what's coming up next on the roadmap
Roadmap