CHSB's newest mechanism: CHSB Buyback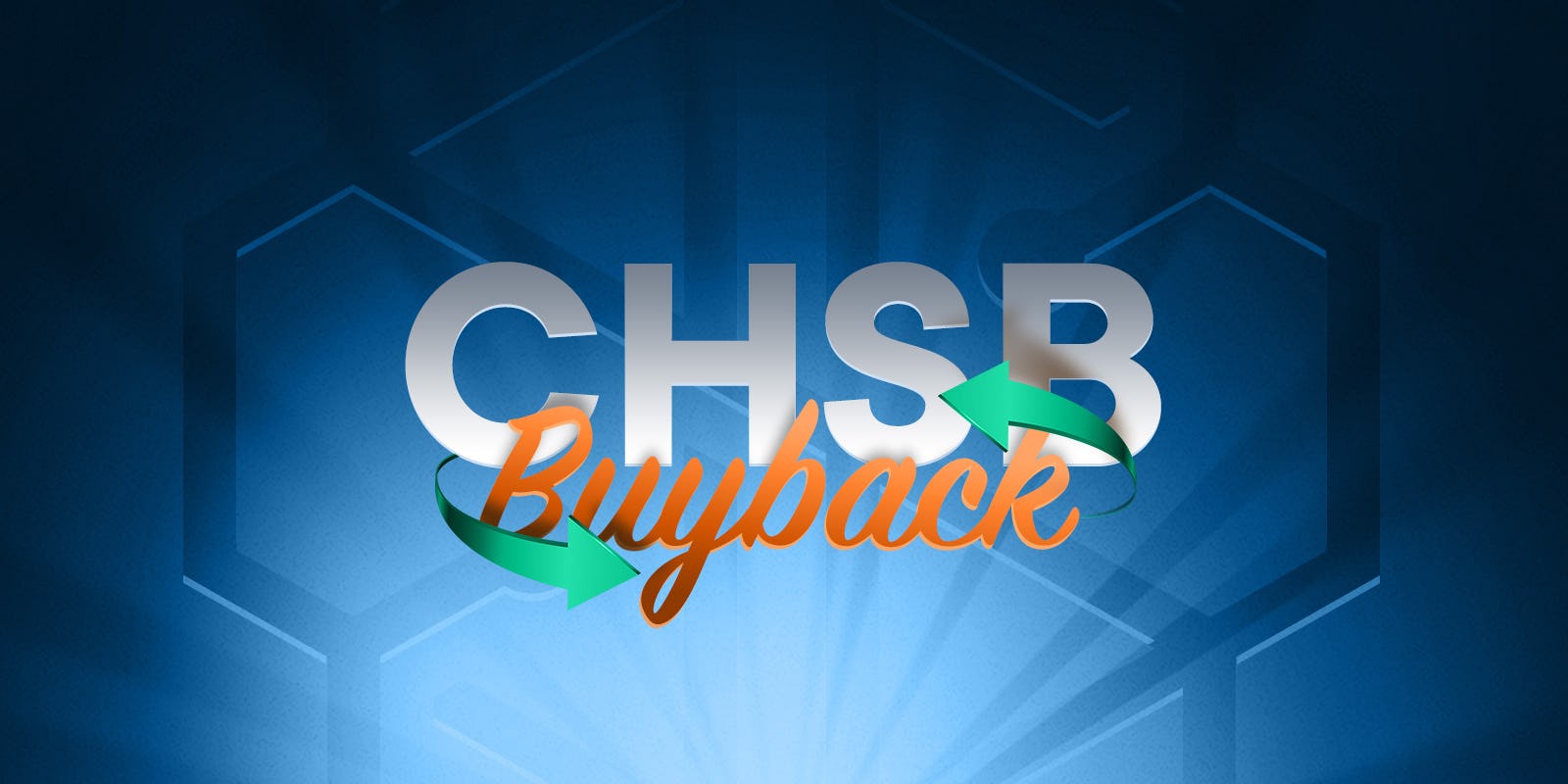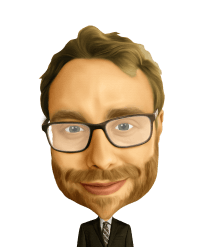 Bastien Muster
Chief Analytics Officer
At SwissBorg, we are constantly looking for ways to boost the health of the SwissBorg ecosystem. This is why we're very excited to share the latest mechanism to be added to CHSB - CHSB Buyback.
With CHSB Buyback, the SwissBorg team will regularly buy back CHSB tokens on the market, which will be allocated to SwissBorg's development budget, partnerships and the SwissBorg ecosystem.
How will CHSB Buyback work?
CHSB Buyback will use a percentage of the fees earned by the Smart Yield program to periodically buy back CHSB.
And because our community is at the heart of everything we do at SwissBorg, the percentage used for the buyback will be based on your activity, as determined by the Community Index!
The percentage will be determined based on the Community Index level, and the number of consecutive weeks the Community Index has been in a certain range, with up to 100% of the fees being used to buy CHSB when the Community Index is higher than 9 for nine straight weeks! 
Simply, the higher the Community Index, and the longer it stays at high levels, the more fees we will use to buy back CHSB.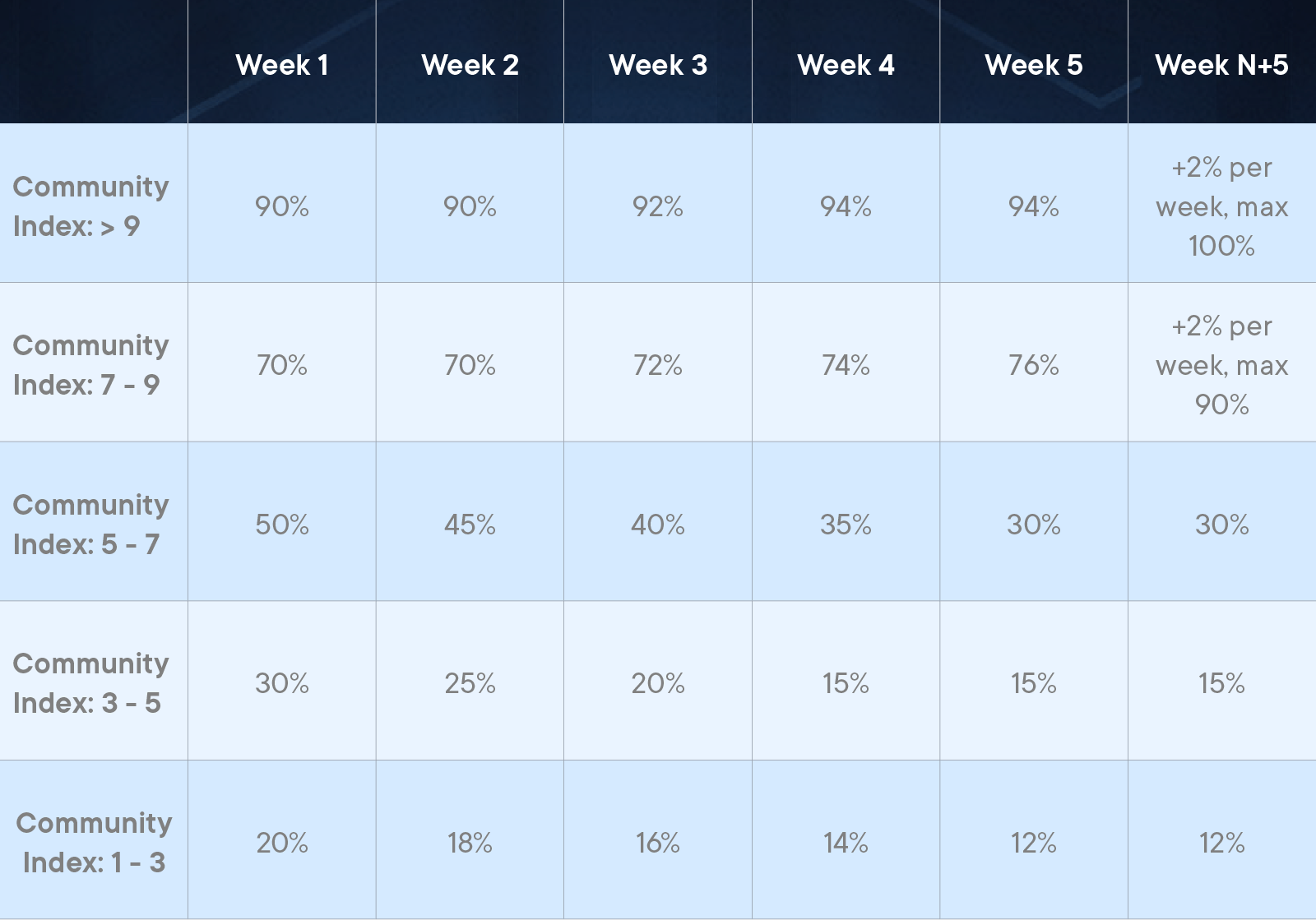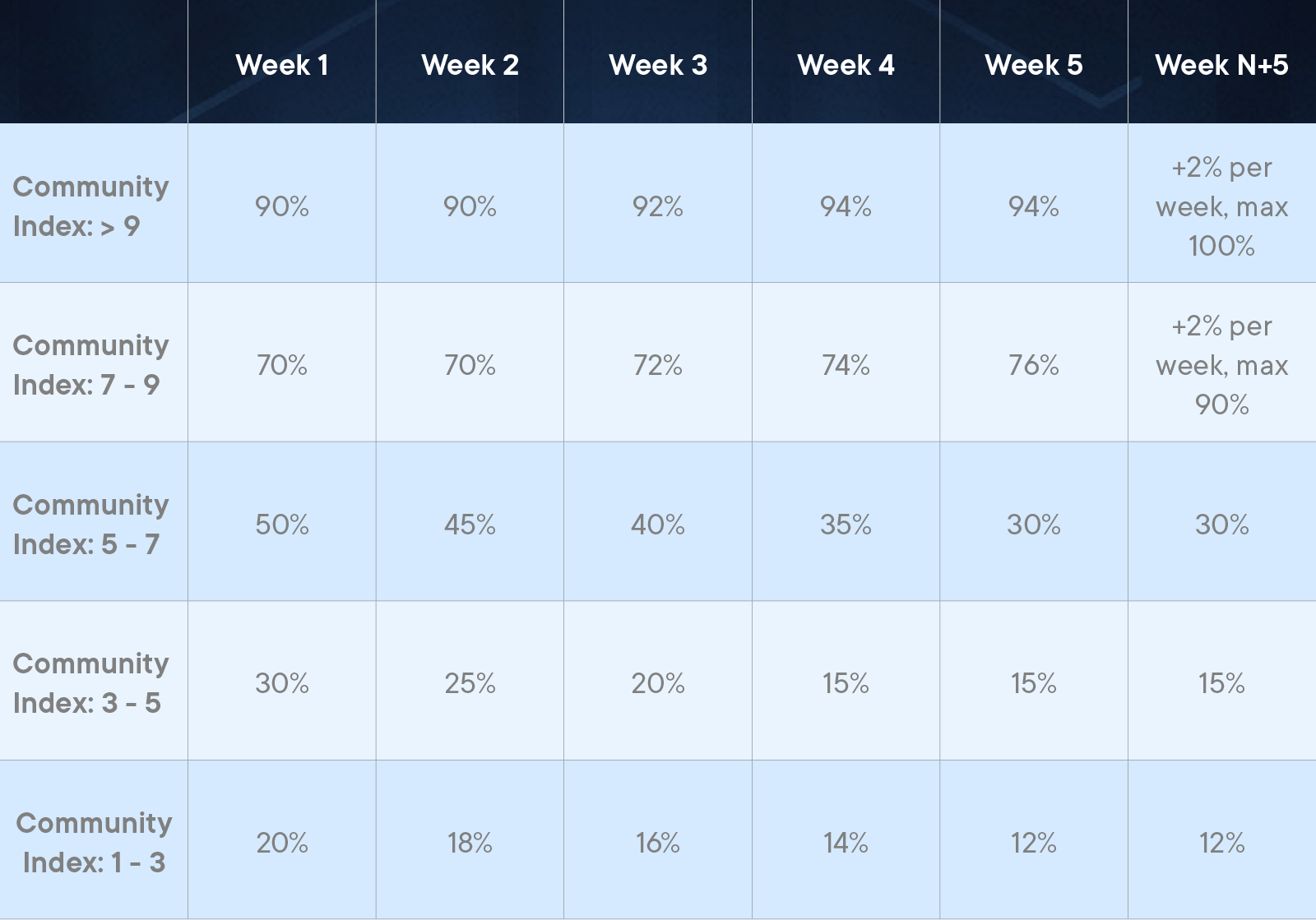 Just as we reserved a portion of the CHSB issued in our ICO, the CHSBs we buy back will be used to replenish SwissBorg's development budget, reinjected into the SwissBorg ecosystem, or used in partnerships in the DeFi or crypto space. 
What will happen to Protect & Burn?
Our existing Protect & Burn program will continue to run alongside CHSB Buyback. We will continue to contribute 20% of the fees earned from exchanges to the Protect & Burn pool, and when the price of CHSB moves into a bearish zone, we will use these funds to buy back CHSB on the market.
The road ahead
The SwissBorg team has already started implementing CHSB Buyback, with the first buyback taking place on the week of November 8th, 2021. At the time of writing, there are 178,342 CHSB in the buyback pool, and we will be continuing to buy back on a weekly basis based on the Community Index.
For updates on each week's buy back, remember to follow SwissBorg on social media: Twitter, Facebook, Instagram, LinkedIn and Telegram.