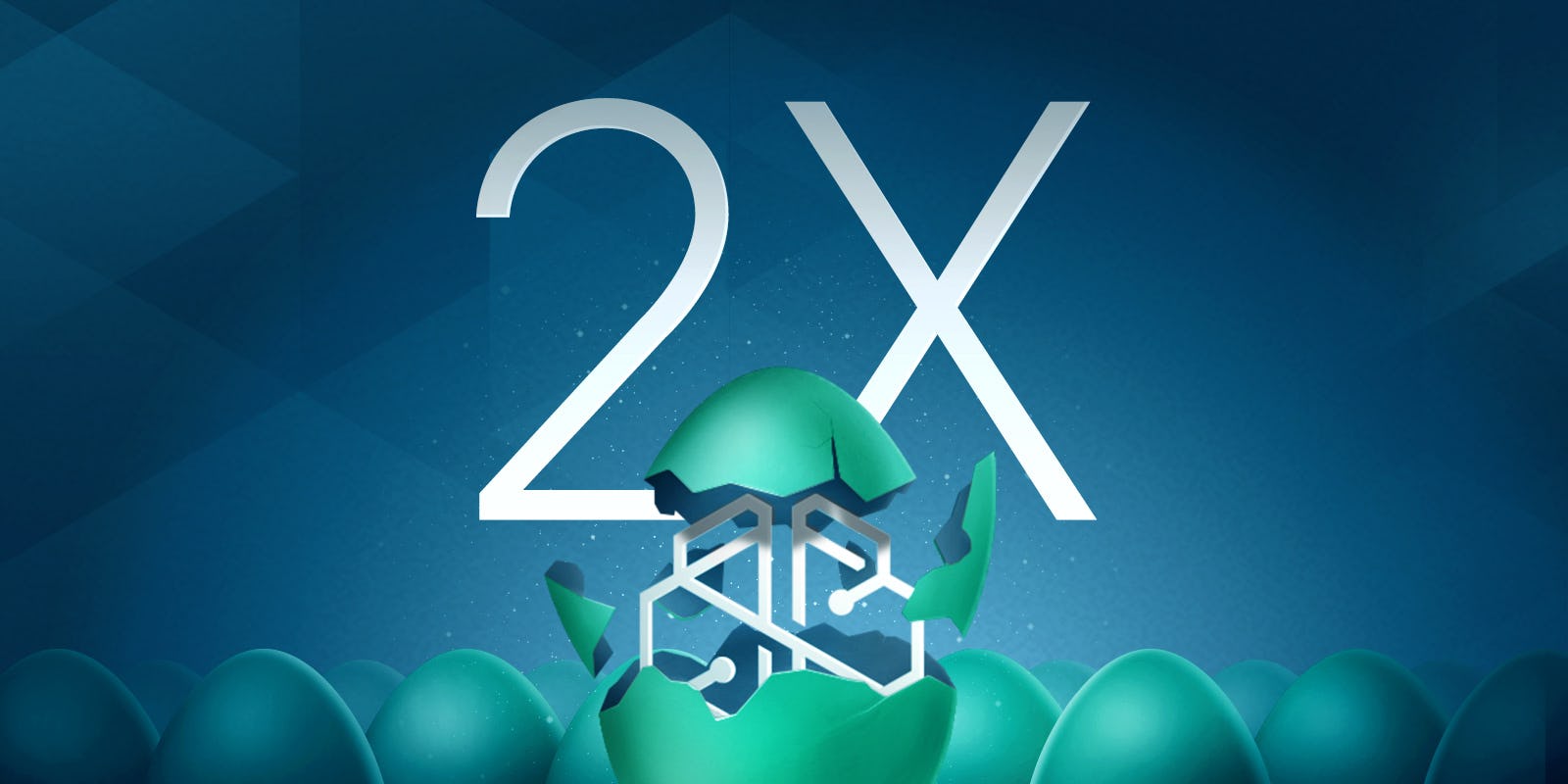 Jacqui Pretty
Head of Marketing
This spring, to show our appreciation to our incredible community we are doubling our CHSB Rewards Program!
If you're not already familiar with it, the SwissBorg Rewards Program gives you the opportunity to earn a Rewards Ticket valued between €1 and €100 in CHSB every time you refer a friend to the SwissBorg app! You can find your invite link by tapping on the Rewards icon in the bottom-right corner of the app.
The best part? Your friend will also get a Rewards Ticket!
And for one week from April 6th, 2021 (or until 100,000 CHSB is distributed - whichever happens first), we will double both of your rewards. This means you can earn anywhere from €2 to €200 in CHSB for every referral.
Plus, we're also adding 10 lucky tickets to the rewards pool that will be worth €1,000 each! That's 10x the normal maximum reward!
Here's how it works:
Share your invite link once the promotional period starts on April 6th

Your friend downloads the app and makes a deposit of €50 or more (or the equivalent in their currency)

Both

of you will receive a Rewards Ticket. Scratch your ticket to reveal your CHSB prize, which will be double what you would have received outside the promotional period

Keep sharing to earn more rewards!