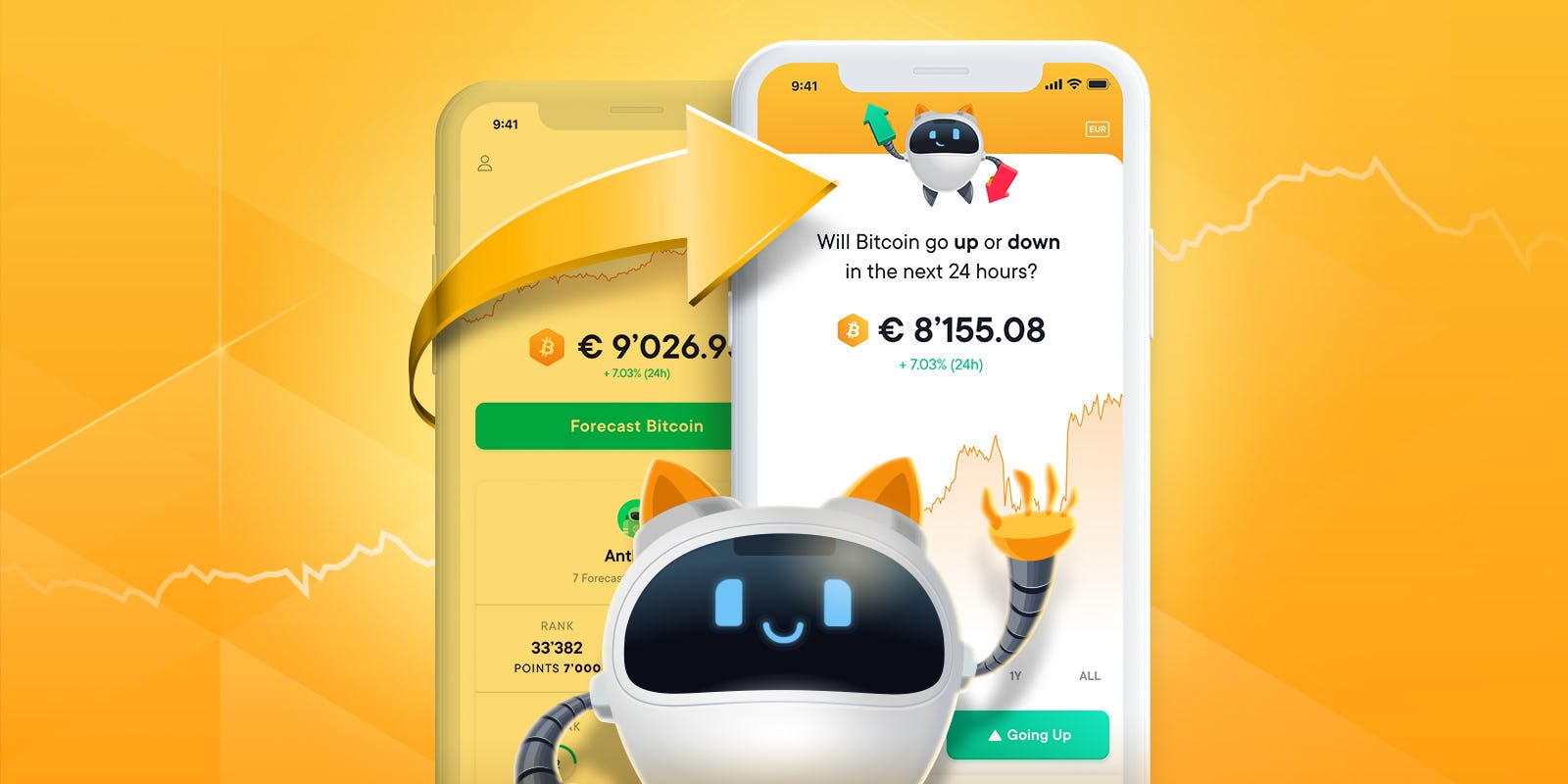 Jacqui Pretty
Head of Marketing
When we launched the Community App in 2019, we had planned to run a 6-12 month competition in preparation for the launch of the SwissBorg app. What we didn't expect was for the community to grow to nearly 200,000 players learning and earning by predicting the price of Bitcoin!
These players are located in 110 countries, have made over 5.5 million forecasts and have won over 620,000 badges!
Because of this success, we decided to improve upon the Community App by introducing a range of new features, including monthly competitions and live scoreboards.
As part of the upgrade, we will also be relaunching the Community App under a new brand - Crypto Challenge. 
Why rebrand the Community App?
We originally gave the Community App its name because it was an app we built for the community. However, one of the challenges we encountered after launching our wealth management app in 2020 was that there was a lot of confusion in App and Play Stores about which SwissBorg app to download - the Community App or the Wealth App. 
Rebranding the Community App as Crypto Challenge will make it easier for users to find the app they are looking for - those who want to play crypto price prediction games will find Crypto Challenge, while those looking for crypto wealth management will find the SwissBorg app. 
The Crypto Challenge brand also allows us to transition our wealth management app from being known as the Wealth App to being known as the SwissBorg app. 
Just like other apps in the crypto space are known purely by their brand name, we want SwissBorg to be synonymous with crypto wealth management. Branding our wealth management as the SwissBorg app and giving Crypto Challenge a separate identity is an important step in this direction.
Why is the Community App no longer on the SwissBorg website?
The Crypto Challenge app deserves its own website. So you can expect a dedicated website prior to the release of the app in the coming months. The current SwissBorg website will be now dedicated to the SwissBorg app.
Subscribe to our newsletter to get the latest news about the product release.