Building Reputation and a Secure Crypto Investment Platform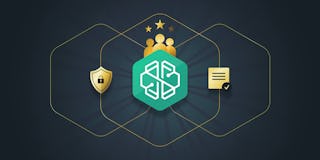 As Henry Ford said, "You can't build a reputation on what you are going to do", which is why every day we build our reputation by putting words into action.
As all of you may know, we launched our second mobile app and show-case product, the SwissBorg app . One of our top priorities is to provide the safest way to buy Bitcoin and cryptos. The product we have been working on for the last two years has brought us intellectual and problem-solving challenges, even despair at some stages, but also, now that it's launched: a massive amount of satisfaction.
This is just the beginning; what has been achieved has to continue and the level of commitment to excellence has to be maintained in all SwissBorg projects and across the entire ecosystem.
Indeed, at the same time that the product and engineering teams were building the app, the legal and the customer support teams were put in place. Behind the scenes, we created the organisational backbone of the entire company to ensure the safeguarding of the assets that our users' deposit in the Wealth app, as well as their data's security and overall user experience.
Building a culture based on honesty & integrity
In order to achieve the desired objectives, we started by implementing the right corporate culture, one that emphasises high standards of honesty and integrity where the management leads by example. Our individual objectives (shared by all team members) are closely aligned with those of the company, and everyone is aware of the impact that unlawful behaviour can have on SwissBorg.
We formalised this through various internal policies (code of conduct, cybersecurity policies, data handling,etc...) and regular training. Our operational processes have been designed to make sure that they not only comply with local and international regulations but in many aspects, exceed them.
KYC, AML and strong customer support
For example, our KYC/AML process (Know Your Customer/ Anti-Money Laundering Policy) have been designed to follow the AML5 directive. It is split into three tiers and enables us to formally identify the user as well as understand their financial knowledge and the origin of their funds, thus preventing users with ill intention to onboard and use the platform.
Our Customer Support team has received extensive training to help guide users through the various processes, answer their questions and take the appropriate action when necessary. Our data team has also implemented a system allowing us to efficiently monitor the users' activities, spot irregularities and analyse them.
Our efforts and achievements have been recognised by the Estonian regulator who granted us a Virtual Currency Service License.
To maintain this license, SwissBorg has to comply with the requirements of the licenses on a continuous basis ensuring that users' rights and digital assets are protected and secure. One example of this is strict user assets segregation. SwissBorg does not operate like a bank or similar financial entities. We are not allowed and will not use the clients' funds for our operational purposes. The clients' deposits are segregated from the company's own assets, or in accounting language: they are "off-balance sheets".
MPC keyless technology
One of the SwissBorg Wealth app's major strengths is the use of market-leading MPC technology which keeps our community's digital assets incredibly secure and safe. With MPC, a private key is not required, which is a common point of failure for many digital wallets.
Learn more about the power of MPC technology in keeping your crypto secure in our recent article.
The team behind the product
SwissBorg takes pride in the high standards it has been able to achieve. From the requirements set by the FIU for our two licenses to GDPR requirements on data protection, to proceeding with an in-depth due diligence process when choosing a partner to make sure they abide by the same standards and share our value and vision.
All these elements, sometimes invisible to the end-users, contribute to a good reputation. We have to keep in mind that we need to focus not only on the product but also the people behind its creation and maintenance. The builders of this amazing piece of technology have set the foundations of an efficient and resilient team environment and culture.
From the product and engineering teams that design and build these products, to the growth and business development teams that spread the word about the quality of our products, to the legal and customer support departments that ensure that we work in a secure and compliant environment, all our teammates contribute to our reputation building efforts.
All the elements that people see and all the ones that no one even thinks about have come together to makes us proud of our team and of our products.
Without commitment and exceptional people at every level of the organisation, this goal would be unachievable, because at the end of the day, behind both great products and reputations are amazing people.
Invest in crypto the Smart Way with the SwissBorg App